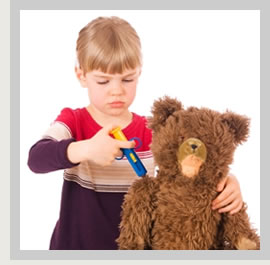 As you know the Government has released a new version of its guidelines for staying well and preventing illness in the child care industry.
Staying Healthy - Preventing infectious diseases in early childhood education and care services was launched by the Minister for Child Care Kate Ellis and the Minister for Health Tanya Plibersek and sets best practice guidelines for child care services in line with National Quality Framework requirements.
The last week has seen a huge media beat up about how the guidelines will prevent children from sharing birthday cakes with their friends and how alcohol sanitiser should be used every time children play in the sandpit.
However, it's important to note that the Staying Healthy guide represents best practice guidelines and some services may choose to operate against the recommendations.
The National Health and Medical Research Council (NHMRC) says the reason the new edition of Staying Healthy places more emphasis on risk management is to prevent outbreaks of infection in child care settings and recommends those with different operating procedures to make infection prevention a priority.
Minister for Child Care Kate Ellis said the guidelines would help child care centres meet the strict National Quality Standard for health and hygiene set by the National Quality Framework.
"All services across the country will be assessed and rated against new National Quality Standard which will ensure that services are meeting basic requirements including children's health, safety and wellbeing. This guide will provide an invaluable resource for services and educators as they strive to improve the quality of their child care services for children," said Ms Ellis.
The Australian Medical Association has spoken up against the recommendations claiming they will bubble wrap children and impede their natural ability to develop immunity to infections.
In the meantime child care services have been left to find their own way amidst the competing claims of the relevant camps involved in this debate.
Download a copy of the new guidelines.