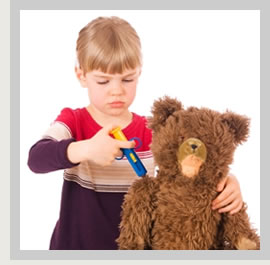 Have your say
As you know the Government has released a new version of its guidelines for staying well and preventing illness in the child care industry.
Staying Healthy- Preventing infectious diseases in early childhood education and care services was launched by the Minister for Child Care Kate Ellis and the Minister for Health Tanya Plibersek and sets best practice guidelines for child care services in line with National Quality Framework requirements.
The last week has seen a huge media beat up about how the guidelines will prevent children from sharing birthday cakes with their friends and how alcohol sanitiser should be used every time children play in the sandpit.
However, it's important to note that the Staying Healthy guide represents best practice guidelines and some services may choose to operate against the recommendations.
The National Health and Medical Research Council (NHMRC) says the reason the new edition of Staying Healthy places more emphasis on risk management is to prevent outbreaks of infection in child care settings and recommends those with different operating procedures to make infection prevention a priority.