| | |
| --- | --- |
| | April 2, 2013 |
Welcome,
Ever wondered which preschool system is the best in the world? Read on to find out. Also make sure you enter our ACER Book pack giveaway. We have 3 to give away valued at $180 each.
Have you got an idea for improving child care flexibility?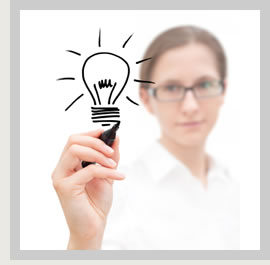 As you know the Government has announced a range of child care flexibility trials designed to build a more flexible and responsive way of delivering child care services to Australian families.
In an attempt to garner industry support and stimulate the development of further innovation the Government has allocated $1.3 million to a Child Care Flexibility Fund, a competitive grants program which will be distributed to child care providers who can demonstrate an innovative and sustainable approach to addressing local child care flexibility issues.
Applications for the fund will start soon and a range of projects may be eligible to receive funding including:
Feasibility studies
Training to build capacity within the sector to provide more flexible care and/or
Small scale trials which enable families to access care in a way that better suits their needs (for example extended opening hours)
continued…
Why Finland tops global preschool ranking
A recent research project ranked the preschool environments in 45 countries assessing the extent to which the Governments provide good, inclusive early childhood education particularly in terms of availability, affordability and quality of their preschool environments. The researchers examined the preschool markets in OECD countries as well as the major emerging markets.
The Starting Well index ranked Australia in position 28, well below countries such as New Zealand (position 9), the UK (position 4) and the USA (position 24). This is not to suggest that Australia doesn't have high quality preschool programs but it does show that preschools in Australia are not readily available or affordable to all sectors of society and minimum quality standards may vary.
With implementation of the NQF and the government's commitment to universal preschool access Australia's ranking will probably improve when the next index is published, but we thought it might be interesting to take a look at the preschool system in the top ranking country Finland.
continued…
Parent Ratings
…now live
build your reputation - invite parents of children attending your service to submit a rating
View Latest »
Reach More Parents
With an audience of 200,000 parents every month we can help grow your business.
Find Out How »
ACER book pack giveaway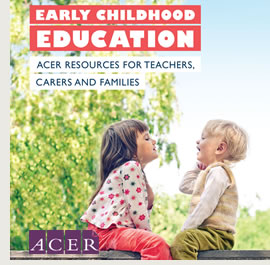 The Australian Council for Education Research (ACER) Bookshop offers a vast collection of books and resources designed to improve learning across all ages and stages of life.
Many of the ACER resources focus on promoting and enhancing educational experiences for young children, which is why they are so popular among early childhood educators.
ACER Bookshop's new catalogue has just been released and you can view it by clicking here
This week you have the opportunity* to receive one of three amazing ACER book packs (valued at $180) comprised of the following four titles:
To go into the draw simply login to check your listing on CareforKids.com.au and make sure it is up-to-date and if you haven't already include your latest vacancy and fee info. Too easy…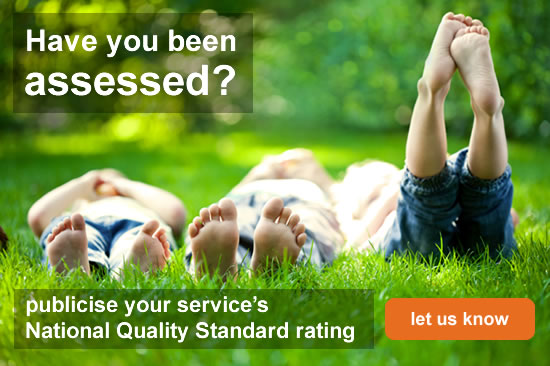 Did you know you can publicise your service's National Quality Standard rating before ACECQA starts publishing all available ratings in April/May this year… let us know.
This is a great opportunity to promote your service's achievements and Quality Improvement Plan.