Q&A - Barrie Elvish
CEO - Creche and Kindergarten Association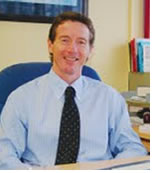 As a part of our monthly newsletter for child care providers we are running a series of profiles designed to further educate our readers about Australia's most important government departments, community and industry organisations and how they work to support the child care industry, and also to put a face to the names of these organisations.

This month we feature a Q&A with Barrie Elvish - CEO - C&K, Queensland's community run early childhood association

What is your position within C&K, what does this entail? What is your professional background?
I am the Chief Executive Officer of the Creche and Kindergarten Association Limited (C&K), a not for profit (company limited by guarantee) organisation that has offered the highest standards of early childhood education and care for more than 105 years.

At C&K we offer kindergarten, child care, family day care and in home care, limited hours care and outside school hours care. C&K College of Early Childhood is a registered training organisation offering qualifications in Children's Services; as well as a dedicated unit providing support to Aboriginal and Torres Strait Islander early childhood services across Queensland and in Halls Creek, Western Australia.

I was previously an outdoor education and history teacher, then spent 20 years in the not for profit sector in marketing, business development and general manager roles.

I am currently studying at Griffith University for a DEd investigating how the sector can develop early childhood centers that reconnect children with nature using the C&K Centre for Excellence in Ashgrove, Brisbane as an action learning subject.

What are the primary objectives/goals of C&K within Australia's child care sector?
Quite simply to give every child the opportunity to experience and enjoy a fulfilling childhood.

» Read the rest of the article here…

Child Care Reform
42 recommendations put forward by the Australian Childcare Alliance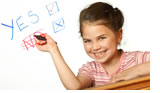 The Australian Childcare Alliance (ACA) has submitted a list of 42 recommendations to the Minister for Early Childhood and Child Care Kate Ellis and the opposition minister Sussan Ley claiming that reforms introduced under the National Quality Agenda have made it harder for parents.

While the Alliance says it is widely supportive of the government's commitment to improve early childhood education and care, they say they are concerned about the 'pace and integrity' of the implementation process.

The report titled Meeting the Expectations of Australian Families in Long Day Care claims that reforms required under the government's NQF have caused families financial hardship and requests a cash boost to cover the increased cost to parents.

"Without an immediate injection of funds to cover the cost of these reforms, parents will either be forced to reduce hours of care, work, use backyard operators or a combination of all three," claims the submission.

The Alliance is also concerned about the worsening skills shortage in child care and says changes mandated by the NQF mean an additional 3000 tertiary qualified carers will need to be hired by 2014.

» Read the rest of the article here…
Click here to read the entire report and all of the Alliance's submissions

Top Family Day Carer Announced
Sarah Fowler of Darwin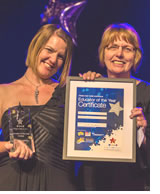 Darwin family day care educator Sarah Fowler has been named Australia's top educator in the 2012 Family Day Care Australia Educator of the Year Awards.

2,500 family day care educators from around the country were nominated in the national competition.

Sarah, an army wife with three young children, says most of the children in her care have parents in the defence force.

"Because my husband is away for fifty per cent of the time, I know how the children are feeling when mummy or daddy is away. I can also offer advice or a shoulder to cry on for the partners who are left at home," said Sarah.

Sarah also provides 24 hour care for two local children from a disadvantaged family.

"It is full on but I really enjoy it. My children learn so much from having these girls in our family and it's nice to be able to give them the stability they wouldn't normally have," she said.

Family Day Care Australia Chief Executive Officer Carla Northam says she has been overwhelmed by the heartfelt stories from parents across the country about the incredible service provided by family day care educators like Sarah.

"Each of the 2500 educators nominated holds a special place in the hearts of the families who nominated them," Mrs Northam says.

"There is no greater responsibility than to be entrusted with the care and education of a young child, every nomination reflected the importance to parents of the safe, nurturing and educational environment that is family day care."

"To be named the national winner is recognition of Sarah's dedication to providing quality early childhood education, but also to the wonderful and unique relationship between educators like Sarah and the children in her care."

In Home Care Boost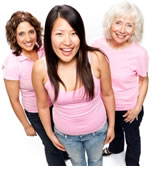 The Government has announced 790 new in home care places in an effort to improve child care accessibility for parents who work non-standard hours. 300 new occasional care places were also announced.

In home care is where an approved carer provides care in the child's home, while occasional care is a centre based form of child care.

Minister for Early Childhood and Child Care Kate Ellis said the additional places will enable parents to engage in valuable study and workforce participation.

"Centre based care isn't the answer for every family and now, more Australian families who struggle to access care they need will be supported to have their child cared for in their home," Ms Ellis said.

Click here to see which providers were successful in securing funding for more places.

ACECQA National Quality Agenda IT System on the way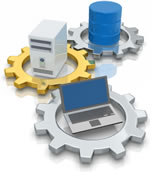 ACECQA is the process of developing an IT system designed to support services as they implement the National Quality Framework.

The National Quality Agenda IT System (NQA ITS) will be available to long day care centres, family day care providers, preschools, kindergartens and outside school hours care providers.

However, ACECQA says most services won't need to use the NQA ITS very often, other than to notify a regulatory authority of a change of circumstances or a potential event.

According to ACECQA the main purpose of the NQA ITS is as an online management tool for state and territory regulatory authorities to record and report monitoring and compliance information and assessment and rating information.

When the system is ready it will be available on the ACECQA website.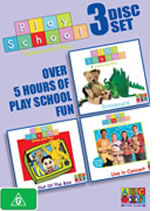 If you or someone you know deserves to be featured in this section drop us a line at editor@careforkids.com.au.

Each child care person we profile will receive a selection of DVD's for their service courtesy of Roadshow Entertainment.

Promoting Positive Nappy Changing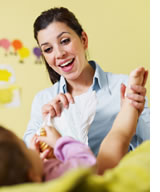 When it comes to nappy changing it's natural to want to get through the task as quickly and efficiently as possible, especially in long day care where chances are you'll be toileting and nappy changing a lot.

However, pause and think for a moment, toilet breaks and nappy change times are a great opportunity to teach kids about hygiene, promote learning and spend time interacting one-on-one with a child away from the group.

It's important to develop positive nappy changing and toileting routines as they form a significant part of a child's daily routine in care. As well as meeting a child's physical needs when you help with them toileting or change a nappy your actions will also help you build a strong and trusting relationship with a child.

Good experiences on the change table will:
Give you the opportunity to interact with children and engage in simple play activities such as singing and rhyme games.
Help you teach children about daily routine and cause and effect.
Give you an early opportunity to teach children about self care, through showing them how to hand wash and dress themselves and by sharing with them the sense of achievement gained through learning these skills.
It is also important to remember that the way that child care professionals react to soiled or wet nappies, toileting needs and accidents give children powerful messages about themselves and their bodies.

» Read the rest of the article here…

New Study - Snoring Preschoolers
Loud snoring in preschoolers may impact behaviour
Have you noticed any kids in your service who snore loudly or often than the other kids? New research suggests that you would be wise to advise parents to have a chat to their doctors.

A new study from the US suggests that kids who persistently snore may be more likely to have behavioural problems such as hyperactivity, inattentiveness and depression.

Researchers from Cincinnati Children's Hospital Medical Centre followed 249 kids from birth to age three and found that nine per cent of the children who snored loudly two or three times per week when they were ages two and three were more likely to display behavioural issues at age three than kids who didn't snore or who only snored at age two or age three.

Lead researcher Dean Beebe, Ph.D said in a statement that most kids snore sometimes, especially if they have a cold, but when the snoring is loud and persists it may indicate there is a problem.

"A lot of kids snore every so often, and cartoons make snoring look cute or funny. But loud snoring that lasts for months is not normal, and anything that puts young kids at that much risk for behavioral problems is neither cute nor funny. That kind of snoring can be a sign of real breathing problems at night that are treatable," said Dr Beebe.

» Read the rest of the article here…

Fathers Day Craft Ideas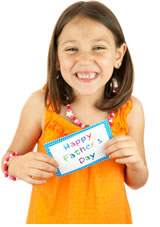 While I am sure most dads would confess to wishing for a fancy red sports car on Father's Day, something is better than nothing right? With this in mind we hope you find our list of simple, kid friendly Father's Day gift ideas inspirational and useful.

Shirt and tie card younger kids may need help with the cutting but will enjoy decorating this very original card.

Tool box card another card which will appeal to kids with a handy daddy.

My whole world card you'll need to help younger kids with the world but the decorating will be lots of fun for kids.

Crown make dad king for the day by helping kids create and decorate this shiny golden crown.

Loose change tray a quick and easy activity which even the youngest kids will be able to participate in.

Photo coaster you'll need photos of all the kids to complete this project but the end product is worth the effort.

Photo frame - pictures also required for this activity, which uses simple cardboard frames and foam stickers to create a sweet gift.

Paper ties - this is a great activity for very young children, decorate the tie with handprints, paint or collage.

Paperweight - this handmade paperweight would make a magnificent addition to the desk of any family man.

Father's Day fish - use a handprint to beautiful effect in this easy activity.


These ideas were originally sourced on activityvillage.co.uk, dltk-holidays.com, edex.com.au and allkidsnetwork.com.

2012 National Conference
Hands up for the Future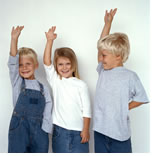 2012 National Conference "Hands up for the Future" is be held from 14th – 16th September at Jupiters on the Gold Coast.

Guest speakers have an amazing assemblage of knowledge of the Early Education and Care sector and have been chosen carefully to ensure that delegates will go away from this conference excited and with a kit of strategies and data to implement in their services to assist them to extend quality outcomes for children, support families and increase their business acumen.

Hands up for the Future follows on from the 2011 Conference Hands up for Play wherein workshops and the major plenary speakers share with delegates their knowledge and experience in creating a sustainable environment that supports the National Quality Framework and will support a desire to provide high quality early education and care into the future.

Friday 14th to Sunday 16th September, 2012
Jupiters on the Gold Coast

"Registrations are still available although we are almost at capacity for our Gala Dinner on Saturday night. Contact Childcare Queensland as soon as possible to register attendance for the Gala Dinner"

» More details…


National Quality Framework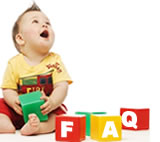 NQF fact sheet
Guide to the NQF
Guide to the National Quality Standard
Guide to Developing a Quality Improvement Plan
Guide to National Law & National Regulations

CareforKids Social
Join the conversation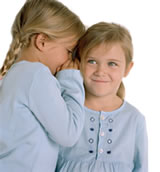 Facebook
Twitter
CareforKids Social
Latest Events

Got Some Time Out…
Catch up on back issues of Child Care News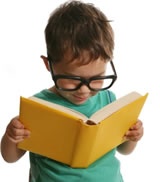 August 2012
July 2012
June 2012
May 2012
April 2012
more…