Q&A - Sussan Ley

Shadow Minister for Child Care & Early Learning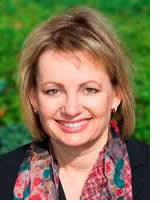 As a part of our monthly newsletter for child care providers we are running a series of profiles designed to further educate our readers about Australia's most important government departments, community and industry organisations and how they work to support the child care industry, and also to put a face to the names of these organisations.

This month we feature a Q&A with Sussan Ley Shadow Minister for Child Care & Early Learning.



What does your current role as Shadow Minister for Child Care and Early Learning entail? Do you have experience in the child care sector?


Perhaps the best part of the job is getting to spend a significant amount of time in a sandpit or play area learning from the 'experts' and of course their educators and carers.

The immediate task for me is finalising the terms-of-reference for a Productivity Commission inquiry into child care if we are returned to Government.

I guess my experience with the child care sector started off as a consumer, with my children attending family day care, long day, occasional care or preschool. As a then farmer's wife I can tell you a mobile service would have been fantastic as back up for those times when I was feeding calves, cooking for the shearers or going into town to get supplies.



What are your primary objectives/goals within the Australian child care sector?


As I see it, achieving a balanced work and family lifestyle is the biggest challenge facing young Australian families. Providing the best possible quality care that is both affordable and available is what most parents are after. Child care is a service industry after all, so if we're not delivering – or can't deliver that -then the consumer looks elsewhere.


»
Read the rest of the article here…

Family Day Care Continues to Grow
As the number of Australian children in child care continues to rise, government figures reveal more parents are turning to family day care.

New research from the Department of Education, Employment and Workplace Relations (DEEWR) shows that the number of children using family day care and in home care services jumped seven per cent over the past 12 months.

The DEEWR August 2012 Child Care Update reveals that the number of children in family day care and in home care increased from 108,090 to 115,660 in the twelve months to September 2011.

Chief Executive Officer of Family Day Care Australia Carla Northam says the increase highlights a growing awareness of the benefits of home-based service.

"The Government figures are supportive of the fact that more and more parents are turning to family day care as a preferred choice of early childhood education and care," Mrs Northam says.

"Parents are realising the benefits of the small group settings, the nurturing environments and the flexibility that family day care provides. Family day care enables children to receive more personalised care and build intimate bonds that are so critical to their early learning and social development."

Ms Northam says the increase in demand is also due to the changing nature of the workforce and an increase in the number of parents needing care outside of standard hours.

"With more and more parents working shift work on weekends and after hours, family day care has become a preferred option because it offers families more flexibility," Mrs Northam says.

"Family day care is well placed to provide working Australian families with flexible child care options and is the largest provider of regulated child care outside of standard hours."

Nationally there are more than 14,035 family day care educators with more than 115,660 children in their care, representing 12 per cent of the total number of children in early childhood education and care settings in Australia.

Please click here to see the latest child care figures from DEEWR.

Working with Children Reminder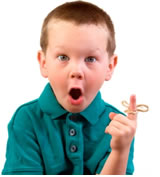 It is imperative that child care services ensure all their staff have passed all the mandatory working with children checks and that these checks are updated when necessary.

This issue was highlighted by a recent ABC report which revealed that 1100 employees from a child care centre operator in NSW were working without the appropriate documentation.

The NSW Department of Education is now writing to every child care centre in the state to remind them of their obligations in this regard after the problem was picked up through routine spot checks.

According to the ABC report, the child care operator reworked their rosters to ensure staff without valid working with children checks were not left unsupervised with children.

Click here to learn about how to obtain a working with children clearance in your state or territory and here to read the original ABC report.

Interview

Maia Cowell
First Grammar Early Education Centre
in Seven Hills NSW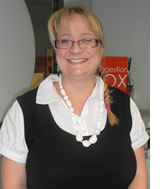 Child care professionals share a commitment to improving society by creating dynamic and nurturing care environments for Australia's youngest learners.

This month we are pleased to introduce you to Maia Cowell.


»
Read about Maia…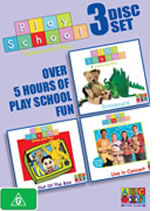 If you or someone you know deserves to be featured in this section drop us a line at editor@careforkids.com.au.

Each child care person we profile will receive a selection of DVD's for their service courtesy of Roadshow Entertainment.

Kids in Space

Preschoolers inspired by life of Neil Armstrong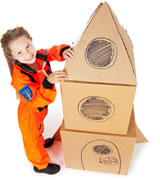 Kids at Berri Preschool in South Australia commemorated the life and death of astronaut Neil Armstrong last month through a week of music, craft and discussion according to a recent ABC report.

Preschool director Allayne Frankel introduced space as a curriculum subject nearly 15 years ago and said it was a topic that covered nearly every area of learning.

"Most children love it, they just seem to be like little sponges and absorb all the facts. Almost without exception they know almost nothing about space when we start but once they talk to their family and older siblings contribute, they come back with lots of interesting facts," she told the ABC.
Click through to the original ABC story to hear the kids at Berri Preschool talking about their experiences during Space Week.

Neil Armstrong, the first person to walk on the moon, died on 25 August 2012, he was 82 years old.

How to be Sun Smart

Reviewing and maintaining your sun protection policies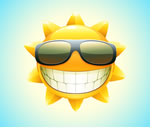 With summer fast approaching now is a great time to review your sun protection policies.

Australia has the highest incidence of skin cancer in the world and overexposure to the sun in childhood is known to be a major cause of skin cancer in later life.

Young people are particularly susceptible to sun damage as they have very little of the pigment melanin in their skin to protect them from sunburn.

Child care providers are required to have a sun protection policy and to meet sun protection requirements to meet the licensing and accreditation standards set by ACECQA.

The SunSmart Childcare Program is a free national program run by Cancer Councils. It supports child care services to develop and implement a sun protection policy that minimises children's exposure to UV radiation and reduces the risk of skin cancer.

The program can also help child care providers bring out-of-date sun protection policies up-to-date with current recommendations.


»
Read the rest of the article here…

Halloween Craft Ideas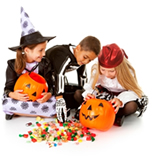 With Halloween coming up on the 31st of October it's time to start turning the walls of your service into spooky art galleries.

Kids adore Halloween: sweets obtained through trick or treating, the opportunity to wear fancy dress and stay up late and all the fabulous decorations make it a great celebration all round. We hope these craft ideas help to get you in the mood.

Witches hats - have the kids make a stack of these and hold a Halloween fancy dress parade.

Ghosties - these will look amazing hanging on the walls or on the trees in the yard.

Ghost windsocks - Kids will enjoy personalising these paper ghosts.

Stuffed ghosts - An easy activity which can be tailored to suit the ages and abilities of the kids in your service.

Egg carton pumpkins - these cute little pumpkins make gorgeous decorations.

Egg carton spiders - Kids who don't want to make a pumpkin may be more interested in making a spider.

Little spider webs - a great activity for the youngest kids in the class.

Handprint bats - with a little imagination you can turn the handprints of the kids in your service into a flock of flying bats.

Paper plate pumpkins - another great project for younger kids.

Pumpkin carving - No American home would be seen dead without a carved pumpkin on Halloween. It's a lovely activity and fascinating for kids to watch the seeds being scooped out and the shapes being carved in. These step-by-step instructions show you how to do it.


These craft ideas were originally sourced onon crafts.kaboose.com, allcraftsblogs.com, dltk-holidays.com, pumpkincarving101.com.

National Quality Framework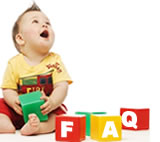 NQF fact sheet
Guide to the NQF
Guide to the National Quality Standard
Guide to Developing a Quality Improvement Plan
Guide to National Law & National Regulations

CareforKids Social

Join the conversation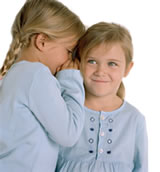 Facebook
Twitter
CareforKids Social
Latest Events

Got Some Time Out…
Catch up on back issues of Child Care News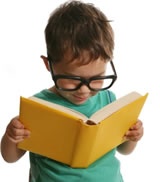 September 2012
August 2012
July 2012
June 2012
May 2012
more…