Q&A - Karen Curtis - CEO ACECQA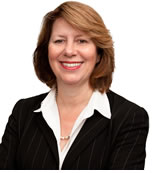 Over the next few months we will be profiling some of the key organisations in Australian child care.

This month we feature a Q and A with Karen Curtis, Chief Executive Officer of the newly formed Australian Children's Education and Care Quality Authority (ACECQA).

Karen Curtis has broad experience in both the public and private sectors. She has worked for more than 20 years in the Commonwealth public sector holding a variety of senior roles, including six years as the Australian Privacy Commissioner.

Karen was also Executive Director of the Australian Made Campaign and for seven years had an industry policy and advocacy role for small business and regulation for the Australian Chamber of Commerce and Industry.

What are the primary objectives/goals of ACECQA within Australia's child care sector?
ACECQA's role is to provide national leadership in promoting quality and continuous improvement in early childhood education and care and school age care in Australia.

Our goal is to ensure new national standards are implemented successfully and consistently across Australia and that all Australian families have access to affordable, high quality education and care services.

» Read the rest of the article here…

QIP Reminder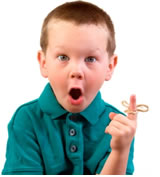 Remember that your Quality Improvement Plan (QIP) needs to be ready by 30 April.

To ensure you have your QIP ready on time ACECQA has compiled a list of answers to the most common questions child care providers are asking about the QIP.

Click here to learn answers to questions such as:
What is a Quality Improvement Plan?
Who is responsible for the Quality Improvement Plan?
How many Quality Improvement Plans need to be prepared?
What information has to be included in my Quality Improvement Plan?
What should I consider when preparing my Quality Improvement Plan?
Where can I get more information about the Quality Improvement Plan?

Interview
Lynn Afotey-Otu
Director - Little Legends Early Learning Centre
Dakabin QLD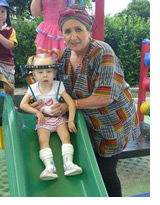 Child care professionals share a commitment to improving society by creating dynamic and nurturing care environments for Australia's youngest learners.

This month we are proud to introduce you to Lynn Afotey-Otu Director of Little Legends Early Learning Centre and Queensland Community Services Childcare Director of the Year 2010.

» Read about Lynn…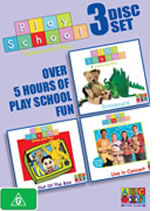 If you or someone you know deserves to be featured in this section drop us a line at editor@careforkids.com.au.

Each child care person we profile will receive a selection of DVD's for their service courtesy of Roadshow Entertainment.

7th Annual Survey Results
2012 Child Care & Workforce Participation Survey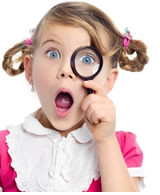 • Parents sick of paying through the nose for child care

• A quarter of working mums are losing money

• Parents want child care to be tax deductible and a nanny rebate

The CareforKids.com.au 7th annual Child Care And Workforce Participation Survey has revealed that parents are paying more for child care than ever before and almost a quarter of working mums are actually losing money.

Almost all parents (93 per cent) believe child care should be tax deductible 84 per cent of parents think registered nannies deserve the same rebate status as approved child care.

1,773 working parents¹ (98 per cent mums) completed the survey and a majority of respondents have pre-school children currently in care.

More Time in Care
Almost half of working parents (46 per cent) with pre-school children have children in child care for more than eight hours per day a further 38 per cent between seven-eight hours per day.

Almost a quarter of parents (24 per cent) have children in care five days per week and 43 per cent have children in care three days (the most popular number of days to have a child in care). 44 per cent of parents start their children in care when they are seven-12 months old.

Type of Care
The vast majority of parents (78 per cent) have their children in a child care centre, 10 per cent use a nanny or au pair, eight per cent have kids in pre-school, 18 per cent rely on grandparents or other family members (up three per cent from last year) and 11 per cent use family day care.

Finding Child Care
Parents still find it hard to source and secure child care with 36 per cent describing the experience as "difficult" and 20.5 per cent finding it "extremely difficult and frustrating".

35 per cent of parents said it took one-two months to find child care, 31 per cent said it took at least six months, 16 per cent said they were searching for over 12 months and 19 per cent said they were unable to secure a spot in their preferred child care service.

» Read the rest of the survey results here…
About the survey respondents
¹Sample 1,773. Australia wide (98% women). 85% use child care due to work commitments. 79% have children currently in some form of child care. 14% are looking for child care or intend to have their child in care in the near future.

Mother's Day Craft
Spoil Mum with these cute craft ideas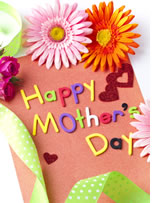 With Mother's Day fast approaching we thought some cute craft based gift ideas might be just the thing to help you teach the children in your service how to spoil their mum.

Pasta heart plates - This sweet project is suitable for kids three and older who can safely work with dry pasta without putting it in their mouth.

Fabric flower garden - This brightly coloured project will last longer than a bunch of flowers and could also be made with paper scraps.

Fingerprint poem cards - An adult will need to write the poem but kids can be left to decorate to their heart's content.

Photo flowers - A quick playground snap becomes the centrepiece of these cute little mementos.

Handprint lilies - This activity can be adapted for different ages, older kids should be able to work independently.

Muffin flowers - Flowers are definitely the theme for Mother's Day! This is another simple idea suitable for younger kids.

Butterfly card - An adult may need to help with cutting the shape of the butterfly but apart from that the kids can decorate these lovely butterflies however they want.

Fingerprint cards - Another simple card idea which will be popular with younger kids.

Sunflower card - Add a bit of brightness to a cold autumn day with this slice of sunshine.

Painted pencil pots - Have the kids bring in a small glass jar to decorate.


These ideas were originally sourced on www.crafts.kaboose.com, www.dltk-holidays.com, www.enchantedlearning.com, www.familyfun.go.com

National Quality Framework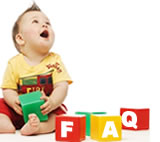 NQF fact sheet
Guide to the NQF
Guide to the National Quality Standard
Guide to Developing a Quality Improvement Plan
Guide to National Law & National Regulations

Featured posts
CareforKids Social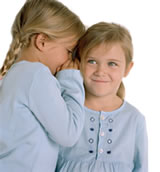 Facebook
Twitter
CareforKids Social
Latest Events

Got Some Time Out…
Catch up on back issues of Child Care News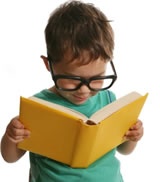 April 2012
March 2012
February 2012
December 2011
November 2011
October 2011
more…