CCMS Meltdown
Has your child care service been affected?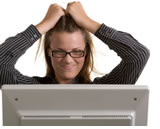 Problems with the Child Care Management System's ability to handle a large volume of transactions at peak times have resulted in some payments not being processed as quickly as usual.

According to the Minister for Child Care, Kate Ellis, the department is working to resolve the issues and she says contingency plans are in place to assist services affected by the CCMS meltdown.

"Where child care centres are experiencing difficulties with the system, alternative arrangements have been made. Child care centres can access continuity payments from the Department to minimise disruption and manual payments are currently being processed within 24 hours," she said.

Opposition spokesperson for child care Sussan Ley said Minister Ellis had downplayed problems and that DEEWR officials questioned in recent Senate Estimates hearings confirmed they had received an average of 77 complaints per day since January, with calls peaking at over 350 on 31 January and 6 February.

"This is the tip of the iceberg," said Ms Ley.

» Read the rest of the article here…
Has your child care service been affected by the CCMS meltdown? Share your experiences here

UK's Tough New Academic Standards for Preschoolers
Experts and government at loggerheads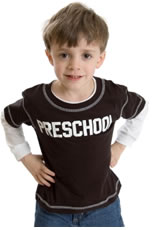 Early childhood education is a hot topic in the UK media right now due to an academically rigorous curriculum being implemented by the Government.

The Early Years Foundation Stage (EYFS) is a comprehensive statutory framework that sets the standards for the learning, development and care of children from birth to five for nurseries, preschools and child minders.

The EYFS was introduced in 2008, and was recently overhauled following a review published in 2011, which found that the academic requirements of the framework weren't enhancing children's early development.

The overhauled version of the framework is due to be implemented in September this year and while it cuts the number of academic targets under-fives are supposed to meet from 69 to 17 it has met with widespread criticism for being too academic.

For example, the framework requires all preschool aged children to:
Read and understand simple sentences in books and use phonic knowledge to decode regular and some irregular words
Write simple sentences that can be read by themselves and others
Count up to 20 and use simple addition and subtraction to solve practical problems
Use everyday language to describe and compare size, weight, capacity, time and distance.

» Read the rest of the article here…
What are your views on our own Early Years Learning Framework (EYLF)? Share your views here

Dr Suess Book Giveaway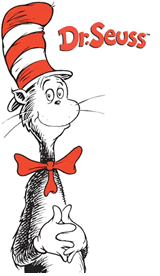 March 2 marks the birthday of one the most loved children's authors of all time: Dr Seuss (Theodore Seuss Geisel).

To celebrate we've got three fabulous Dr Seuss Beginner Book Packs to giveaway.

Simply login to CareforKids.com.au, check your vacancy and fee information is up-to-date and you automatically go in the draw.

We'll announce the winners in next month's edition of Child Care News.

Maintaining current vacancy and waitlist information saves time by ensuring that parents looking for care only contact you if their needs match your current vacancies.

» Click here to login and update …and as always thanks for being part of the CareforKids.com.au community.


"The more that you read, the more things you will know.
The more that you learn, the more places you'll go."

— Dr. Seuss (I Can Read with My Eyes Shut)
* Terms & Conditions



Interview
Lucette van Someren Boyd
Owner and Director
Montessori By-The-Bay in Monterey NSW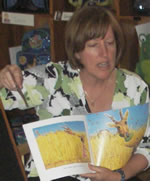 Child care professionals share a commitment to improving society by creating dynamic and nurturing care environments for Australia's youngest learners.

This month we are proud to introduce you to Lucette van Someren Boyd owner and director of Montessori By-The-Bay in Monterey NSW.

» Read about Lucette…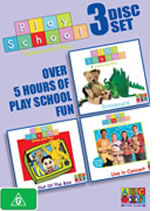 If you or someone you know deserves to be featured in this section drop us a line at editor@careforkids.com.au.

Each child care person we profile will receive a selection of DVD's for their service courtesy of Roadshow Entertainment.

A Close Look at the Montessori Approach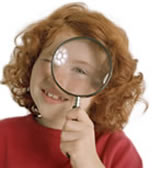 Montessori is one of the fastest growing educational approaches in the world and an estimated 20,000 schools across the world currently teach in the Montessori style. This article explores some of the unique characteristics of the Montessori approach and looks at how it operates in the early childhood setting.

On 6 January 1907 Dr Maria Montessori, the first Italian woman to become a physician, opened the original Montessori School in San Lorenzo, Italy.

Dr Montessori based her educational methods on scientific observation of children's learning processes. Guided by her discovery that children teach themselves, Dr Montessori designed a "prepared environment" in which children could freely choose from a number of developmentally appropriate activities.

Now more than a hundred years later the Montessori approach is a well established and very popular option in Australia's education landscape for both early childhood teachers and parents. Please note that while the Montessori method is taught right through to high school this article focuses on early years education, specifically ages zero-six years.

The Montessori Method:

» Read the rest of the article here…

St Patrick's Day Craft Ideas…
To be sure … to be sure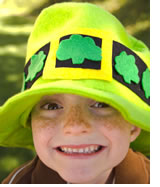 Saint Patrick's Day occurs on 17 March and (funnily enough) commemorates the life of Saint Patrick, the most well known patron saint of Ireland. People across the world celebrate with music, food and drink and by wearing green clothes, especially shamrocks.

This month's craft ideas are inspired by Saint Patrick's Day and if you put some Irish music on while working, you and the kids will soon be in the spirit of things.

Leprechaun paper bag puppet - a quick and easy paper bag project suitable for kids two and older.

Lenny the leprechaun - a more complicated leprechaun inspired project better suited to kids four and older.

Simple leprechaun paper crafts - one final leprechaun project suitable for all ages.

Shamrock collage- this can be as simple or as complicated as the kids like.

3D shamrocks - this lovely project results in a hanging decoration you could use to decorate your room.

Shamrock crown - make a hat and hold a parade just like they do in Ireland!

Pot of gold collage - another quick and easy gluing project for the smaller kids.

Handprint rainbow - remember to pop a pot of gold at the end of your rainbow!

Shamrock tree - this could easily be adapted as a class project with each child decorating a shamrock to add to the tree.


These craft ideas were originally sourced from
www.dltk-holidays.com.

National Quality Framework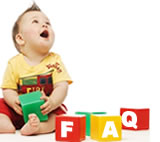 NQF fact sheet
Guide to the NQF
Guide to the National Quality Standard
Guide to Developing a Quality Improvement Plan
Guide to National Law & National Regulations

Featured posts
CareforKids Social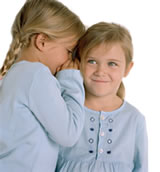 Facebook
Twitter
CareforKids Social
Latest Events

Got Some Time Out…
Catch up on back issues of Child Care News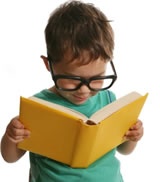 February 2012
December 2011
November 2011
October 2011
September 2011
August 2011
more…