Q&A - Carla Northam
CEO - Family Day Care Australia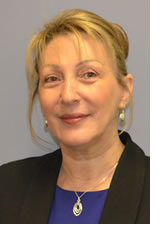 As a part of our monthly newsletter for child care providers we are running a series of profiles designed to further educate our readers about Australia's most important government departments, community and industry organisations and how they work to support the child care industry, and also to put a face to the names of these organisations.

This month we feature a Q&A with Carla Northam - CEO - Family Day Care Australia.

What is your role within FDCA, what does this entail and what is your professional background?

Family Day Care Australia is the national peak body for the family day care sector. Our role is to promote and advocate on behalf of the family day care sector. I am so passionate about early childhood education and care and to be able to work for an organisation where all that we do is directed towards providing excellent outcomes for children is both an honour and a privilege.

Prior to joining Family Day Care Australia, I was Chief Operating Officer of the Victor Chang Cardiac Institute. I have more than 20 years experience working in roles across management and human resources and hold a Bachelor of Arts (Majoring in Industrial Relations), a Diploma in Business Management, a Certificate IV in Assessment and Workplace Training and a Diploma in Professional Counselling.

Please tell us a little about FDCA's background and history. What was FDCA formed to do?

Family Day Care Australia was established in 1988 in a small beachside cottage on the Central Coast of NSW. Since then it has grown into a thriving not for profit organisation with more than 13,500 members across Australia. FDCA was established to promote, advocate and support the family day care sector to ensure its continued growth and sustainability. A particular focus has always been to provide a single and united voice to the federal government and this is an area in which we have made significant headway of late.

» Read the rest of the article here…

Child Care Summit
What's your opinion?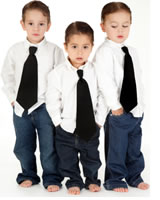 A hastily convened child care summit hosted by Prime Minister Julia Gillard and Minister for Child Care Kate Ellis and attended by key stakeholders in the child care industry has signalled further change in the already tumultuous child care sector.

The Prime Minister met with child care providers and industry groups in early June to talk about rising fees, costs of providing care and possible changes to improve affordability.

A range of options were put to the Prime Minister including capping child care fees and direct funding for centres to lower fees in lieu of paying parents the child care rebate and child care benefit.

The Prime Minister was non-committal about the proposals discussed and said that the government will take its time to make any changes around child care funding.

» Read the rest of the article here…
What's your opinion? Click here and tell us which of the proposed options put forward at the summit (if any) do you think would help balance the educational needs of children, affordability for parents, fair wages for workers and financial viability for providers?

UK Child Care Concerns
A new report shows Australian and UK child care providers face similar concerns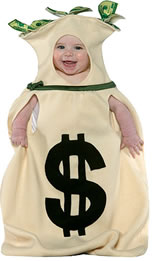 Australian parents are increasingly concerned about the cost of child care fees and rising costs have become even more of an issue in the wake of staff ratio changes required under the NQF.

A new Government report on child care provider finances in the United Kingdom suggests that child care providers and parents face the same issues over there.

The Childcare Provider Finances Survey for the Department for Education (UK) shows that 20 per cent of child care providers are worried that parents can't afford to pay their fees and almost 25 per cent of providers report that they are making a loss despite fees in England being among the highest in the world.

The report also showed that:
Many providers had frozen their fees to parents over the past two years (since January 2010). Child minders were the most likely to have implemented a fee-freeze, with more than half having done so (60 per cent). Fees for full day care provision were the least likely to have been frozen, though a third of settings offering full day care had kept their fees unchanged over the period in question (34 per cent).


Fees for after school care had risen by the greatest amount over the past two years, with an average increase of 10 per cent.
» Read the rest of the article here…

Interview
Joanna O'Brien and Nichola McLean
Directors of the Platinum Pre School
Randwick, NSW
Child care professionals share a commitment to improving society by creating dynamic and nurturing care environments for Australia's youngest learners.

This month we are proud to introduce you to the Directors of the Platinum Pre School in Randwick, NSW, Joanna O'Brien and Nichola McLean.

» Read about Joanna & Nichola…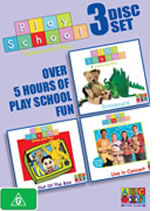 If you or someone you know deserves to be featured in this section drop us a line at editor@careforkids.com.au.

Each child care person we profile will receive a selection of DVD's for their service courtesy of Roadshow Entertainment.

Staff Retention
Strategies for keeping your staff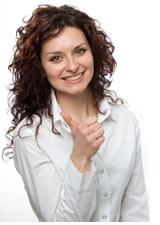 Staff retention is always identified as a huge issue for child care providers and with the new qualifications standards required under the NQF the challenge has been intensified.

Maintaining the staff you have and reducing the turnover in your service is a great way to build a strong team and a positive work environment, which should help you attract new staff when the ratios change.

Given that most child care directors are child care experts and not human resource gurus, we thought it might be timely to offer some tips on the perennial issue of staff retention:

Starting from Scratch
The key to attracting and retaining good staff is to introduce a range of strategies designed to foster a sense of self worth and success in employees.

In the high turnover environment of the child care sector it is worth doing all you can to hold on to high quality staff to avoid the high costs of recruitment and to build good team morale.

Conduct an Induction
When a new recruit starts create a great first impression by conducting a thorough and well delivered induction.
Introduce the new recruit to colleagues
Give them a thorough tour of the premises
Provide a space for him/her to leave belongings
Ensure any IT infrastructure is in place
Ensure you have all the paperwork ready to ensure the recruit is paid on time.
Take some time on the first day to explain the organisation's strategic goals and how the new recruit fits in to that plan.
Many new starters leave within the first days or weeks of taking up a new position, by creating a positive first impression you may reduce the chance of this happening.

» Read the rest of the article here…
Join the conversation
Click here to tell us what you do to retain your staff

Staff Turnover
Churn and burn in the child care sector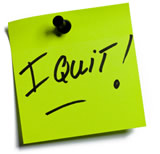 Staff retention in the child care sector is one of the biggest challenges facing the industry and it's widely believed that staff turnover sits at around 30-40 per cent, while some providers fare better than others, for many it is a constant battle to find staff.

The CEO of SDN Children's Services, Ginie Udy (pictured below), says their centres run at a turnover rate of around 20 per cent and attributes high staff attrition to a number of different factors:

"There are so many facets to this problem and a lot of it has to do with how we as a community value child care workers," says Udy.

"We need to look at what sort of social and financial investment we're all prepared to contribute in order to improve and stabilise the industry and make being a child care worker a career that's highly regarded, rewarding and has real potential for progression."

Udy says the child care industry can be compared to the aged care industry in Australia and in many other countries:

"There are sprinklings of highly qualified professionals in every service, but there are also some completely untrained/ unqualified workers," she says.

"These workers may be dedicated and experienced, but they're not qualified or necessarily trained. Those who have studied early childhood education at university and are qualified teachers are reasonably well paid at a professional pay level, but not as much as a teacher in a school.

Then there are the Diploma/TAFE qualified carers, Cert 3 people and other workers who have no training at all, so there's a huge mix of people and we need to look at how all their work is valued and remunerated. Staff need to be valued and have some sense of progression prospects to want to stay at a centre," she says.

» Read the rest of the article here…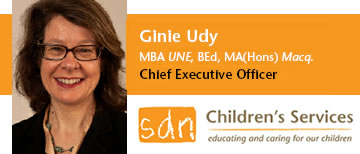 Recycled Craft Ideas
Creating treasures from trash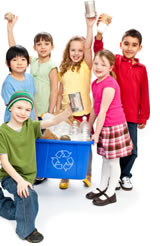 Using discarded everyday items for craft projects is a great way to teach kids about reducing, reusing and recycling. A simple request to parents to send in their old toilet roll, wrapping paper and cling film tubes should result in an abundant supply of materials, which you can use to try some of these activities.

Binoculars - kids love old toilet rolls and they lend themselves to all sorts of projects. These binoculars are a classic.

Spyglass - this piratical spyglass uses a toilet roll and a paper cup.

Olympic torch - teach kids about the Olympics using this simple prop made from a wrapping paper tube.

Sea creatures - create an aquarium with this project which can be scaled up or down depending on the age of the kids.

Not-so-scary snake - this cute little snake has movable joints.

Bugs - create a swarm of flying insects by playing around with the colours, wings and antennae used to decorate these bugs.

Woolly sheep - wool and cotton buds stuck to a toilet roll help shape this sweet little sheep.

Didgeridoo - you'll need to use longer wrapping paper rolls for this project and cotton wool buds are wonderful for decorating the outside.

Bracelets - a quick and easy activity which is easy to modify depending on the ages and interests of the kids.


These craft ideas were originally sourced on www.freekidscrafts.com.

National Quality Framework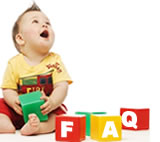 NQF fact sheet
Guide to the NQF
Guide to the National Quality Standard
Guide to Developing a Quality Improvement Plan
Guide to National Law & National Regulations

Featured posts
CareforKids Social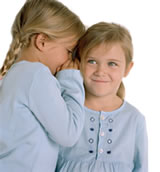 Facebook
Twitter
CareforKids Social
Latest Events

Got Some Time Out…
Catch up on back issues of Child Care News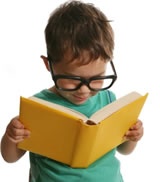 June 2012
May 2012
April 2012
March 2012
February 2012
more…