Life Under the NQF
Mini-poll results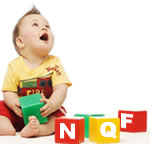 Happy New Year and welcome to life under the National Quality Framework (NQF) for Early Childhood Education and Care.

The Australian Government says the NQF will give the children in this country the best possible start in life and we are interested in hearing how life is for you in light of the new requirements.

As you know, the NQF sets a new National Quality Standard for providers of long day care, family day care, outside school hours care and preschools.

The National Quality Standard has introduced significant changes including:
increased carer to child ratios
new qualification requirements
a new quality rating system and
the establishment of ACECQA, the national body set up to implement the NQF.
Last year we ran a Mini Poll to see how you felt about the new staffing requirements imposed by the NQF and whether your service will be ready.

» Click here for the results…

CareforKids.com.au
Parent Rating System
CareforKids.com.au will soon be launching an online rating system for parents allowing them to rate their child care service.

The system will enable parents to rate their service provider on a variety of criteria such as:
learning and development programs
facilities and environment
food preparation and nutrition
staff
health and safety
affordability
communication with parents
warmth and empathy towards children
The purpose of the rating system is to offer parents a valuable and reliable source of information about the experiences other families have had with child care services.

For child care service providers it offers an unprecedented opportunity to build your reputation as a great place for child care.

User reviews are becoming increasingly common online and more and more businesses provide opportunities for user reviews on their website.

Anyone who has used a website such as Yelp, Amazon, Trip Advisor or eBay to research and/or buy something will understand how helpful user reviews can be and this is what the CareforKids.com.au ratings system offers parents.

For child care service providers it provides unprecedented exposure to a wide audience of parents currently looking for child care. Positive comments will drive new parents to your service and ensure you keep vacancies to a minimum.

Remember CareforKids.com.au is here to support the Australian child care industry and the fabulous professionals who work within it and this is not an exercise in naming and shaming.

To ensure services are protected from unqualified negative comments we have put in place a number of safe guards as follows:

» Read the full article…

National Excellence Rating
Have your say…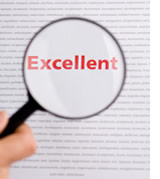 Under the Education and Care Services National Law Act 2010, the Australian Children's Education and Care Quality Authority (ACECQA) is responsible for assessing applications from child care services for the 'Excellent' rating.

ACECQA has decided that the over arching requirement for an excellent rating assessment is that 'A service demonstrates excellent practice and sector leadership'.

Click here to read an ACECQA paper on the 'Excellent' rating.

ACECQA is now seeking feedback from child care services and industry groups about its draft criteria for assessing services as 'Excellent' and has requested comments on what constitutes 'excellent practice and sector leadership' and how that could be assessed.

Click here to participate in the online consultation to comment on each of the criterion for the excellent rating, as well as make general comments about the overall rating.

You can also post your comments to:

ACECQA Excellent Rating Consultation
PO Box A292
Sydney NSW 1235

or email them to: surveys@acecqa.gov.au

ACECQA will be accepting comments until 2 March 2012.

Interview
Rebecca Ackroyd
Nirimba Community Children's Centre
Quakers Hill NSW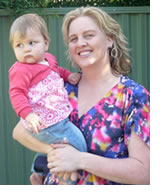 Child care professionals share a commitment to improving society by creating dynamic and nurturing care environments for Australia's youngest learners.

This month we are proud to introduce you to Rebecca Ackroyd from Nirimba Community Children's Centre in Quakers Hill NSW.

» Read about Rebecca…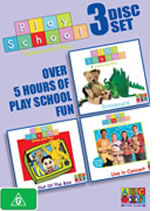 If you or someone you know deserves to be featured in this section drop us a line at editor@careforkids.com.au.

Each child care person we profile will receive a selection of DVD's for their service courtesy of Roadshow Entertainment.

Activity Areas for Family Day Care Educators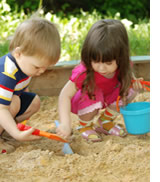 For family day carers looking after children in their own home, the start of the year is a great time to look at reorganising and refreshing current practices.

If you are looking for some new ideas for the New Year on how to entertain and educate the children you care for check out the tips below:

Planning Activity Areas
Have a critical look at your activity areas and have a think about how you could update what you offer. Activity areas for children should include:
a place for messy play, like art or water activities.
a place for loud, active play, like jumping, rolling, and dancing.
a space for working or playing quietly.
a place to pretend.
a place to relax or be alone.
a place to eat.
a place to rest or sleep.
» Read the full article…

Valentines Craft Ideas
Share the love…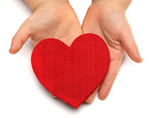 Valentine's Day is a wonderful opportunity to teach children about how lucky we are to have friends and family who love us. Help the kids share the love with these cute craft ideas.

Paper Flowers - pretty tissue flowers which are good for fine motor skill development.

Heart masks - a great activity and costume idea for older kids.

Heart crowns - another costume idea which will be popular with the younger kids.

Sun catcher heart - these will look lovely stuck to windows of your room.

Wreath - suitable as a class activity and a great way to decorate your walls.

Fingerprint hearts - a simple activity which could be turned into a keepsake for parents.

Handprint hearts - another super quick activity which even the youngest kids should be able to do.

Red rose - another variation on the flower theme.

Folded heart mouse - a cute little mouse created from a folded paper heart.

Hoppy Valentine's Day - create a roo and joey from a toilet roll, one for the older kids.
These craft ideas were originally sourced on www.allcrafts.net, www.activityvillage.co.uk and www.dltk-holidays.com.

National Quality Framework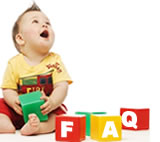 NQF fact sheet
Guide to the NQF
Guide to the National Quality Standard
Guide to Developing a Quality Improvement Plan
Guide to National Law & National Regulations

Featured posts
CareforKids Social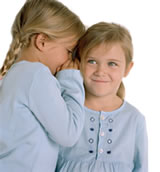 Facebook
Twitter
CareforKids Social
Latest Events

Got Some Time Out…
Catch up on back issues of Child Care News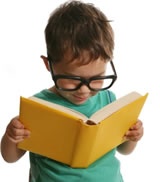 December 2011
November 2011
October 2011
September 2011
August 2011
more…