Q&A - Julia Davison
CEO - Goodstart Early Learning
As a part of our monthly newsletter for child care providers we are running a series of profiles designed to further educate our readers about Australia's most important government departments, community and industry organisations and how they work to support the child care industry, and also to put a face to the names of these organisations.

This month we feature a Q&A with Julia Davison - CEO - Goodstart Early Learning.

What is your role within Goodstart and what is your professional background?

My name is Julia Davison and I am the CEO of Goodstart Early Learning. I have had extensive senior management experience in the health sector in Australia and the UK. Between 1999 and 2004 I was CEO at Flinders Medical Centre, a large teaching hospital in Adelaide. Most recently I held the position of CEO at WorkCover SA. I am also the Chair of Catherine House, a not-for-profit working to solve women's homelessness with sustainable long-term solutions in SA and a Director of Territory Insurance Office, NT.

How and when was Goodstart Early Learning formed?

Goodstart Early Learning is a not-for-profit organisation operating over 650 former ABC Learning centres across Australia with more than 14,000 staff serving some 70,000 children from birth to five years. Goodstart was created in 2009 by a partnership of organisations - Mission Australia, Social Ventures Australia, The Brotherhood of St Laurence and The Benevolent Society – who saw the potential of early learning to transform Australia.

» Read the rest of the article here…

Randstad Report
Early childhood education fosters happy workers - filling critical vacancies biggest concern for employers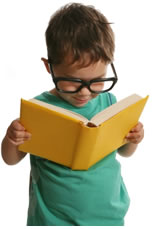 A new report by Randstad has shown that the early childhood sector offers employment terms and conditions which cultivate happy workers but that the skills shortage is still a critical concern.

This editorial by the Operations Director of Randstad, Ms Christine Curphey, offers some fascinating insights for child care professionals.

It seems if you're looking for flexible working arrangements, training and development opportunities, work-life balance and job security, a position in early childhood education is ideal.

Employees working in early childhood education are among the most satisfied in Australia, revealing healthy levels of happiness in Randstad's Early Childhood World of Work Report 2012. The report highlights 'flexicurity' (flexibility and job security) as a key component of their love for their work.

More than half (54 per cent) of employees intending to stay with their current early childhood education organisation say good work/life balance and flexible work options are the primary reasons.

Yet employee retention is an escalating issue - a third of employees in this sector are intending to leave their job — citing a lack of opportunity for growth and development as the main reason. This is almost three times the number that will leave due to uncompetitive salary. This highlights the need for early childhood centres to work closely with employees to develop individual career paths and think creatively about how to offer opportunities for growth. The message is loud and clear — retention of high performing talent will depend on it.

» Read the rest of the article here…
What's your opinion? To comment on the findings of this editorial head to CareforKids Social Forum here.

Poll Results - Child Care Summit
Top three issues you identified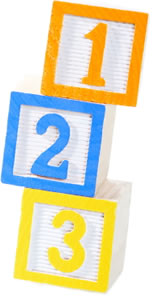 In last month's Mini Poll on the Government's recent Child Care Summit we asked your opinion on the best ways to maintain affordability for parents, pay workers a fair wage and ensure child care services remain financially viable.

The top three ways to address these issues as identified by you were:

1. Simplify Child Care Rebate and Child Care Benefit systems

2. Pay benefits directly to child care providers

3. Roll the early learning sector into the public education system

In response to our open ended question on the best ways to tackle the on-going issues facing child care providers while still maintaining a high quality learning environment for Australia's kids we received some great answers.

We have highlighted a select few below:

"The government needs to classify child care as an essential education service and have to come under the state education umbrella. The government needs to fund professional wages of $1.4billion to ensure quality care for our children."

"Increase the CCB hourly amount and income thresholds, increase the yearly cap for CCR particularly for families who have more than one child in care. Review qualifications requirements under the NQF - eg 2 ECT required in services over 60 places means wages costs are skyrocketing under these qualification expectations. Government funded traineeships for Cert III and Diplomas - specific funding targeted and a streamlined process for accessing it for operators."

"Maybe they should make all child care centres and family daycare schemes government run and not for profit… So the dollars aren't lining rich people's pockets and it's all about the kids."

» Read the rest of the article here…

Government Reviews BBF Program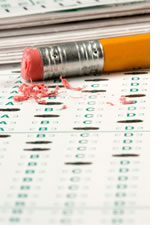 The Governments Budget Based Funding (BBF) Program for early childhood education and care services in areas where child care services would not otherwise exist is under review.

Under the program the Government provides direct operational funding to around 330 child care services in urban, regional and remote communities which would not otherwise have an early education and care service.

The Minister for Early Childhood and Child Care, Ms Kate Ellis says the review is to check that the BBF program is doing what it is supposed to be doing and that it is in line with current needs.

» Read the rest of the article here…

New Research
Child Care Rebate - impact on workforce participation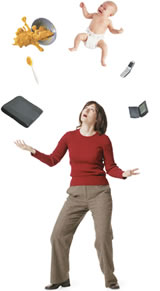 New research by Macquarie University's Nick Parr and Griffith University's Ross Guest has shown that introduction of the child care rebate in 2008 has not had the effect of significantly boosting workforce participation.

The research showed that, despite introduction of the subsidies to help parents with the cost of child care, the number of hours worked by parents has only increased by an hour or so each week.

The researchers looked at the hours worked by parents between 2002 and 2009.

Speaking to the Business Review Weekly Nick Parr said the rebate was introduced to increase workforce participation among mothers.

"It's an important issue because of Australia's ageing population and one way of mitigating the effect would be to increase the rates of workforce participation," Parr says.

"The rebate has been presented as one policy to boost this but it hasn't had a major effect on working patterns," Mr Parr told the BRW.

Mr Parr told the BRW he had expected a bigger boost to parents' working hours but said the price of child care was a significant factor.

"During the period we looked at there was rapid child care price inflation … [which] was having a counteractive effect on the hours couples worked," Parr told the BRW.

» Read the original BRW article here…

Interview
Kerry Hennessy
Coastwide Child and Family Services
Central Coast NSW
2012 Early Childhood Educator of the Year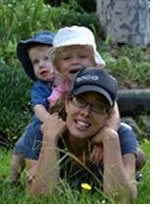 Child care professionals share a commitment to improving society by creating dynamic and nurturing care environments for Australia's youngest learners.

This month we are proud to introduce you to the 2012 Early Childhood Educator of the Year Ms Kerry Hennessy who works as part of the Coastwide Child and Family Services family day care service on the NSW central coast.

» Read about Kerry…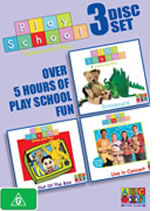 If you or someone you know deserves to be featured in this section drop us a line at editor@careforkids.com.au.

Each child care person we profile will receive a selection of DVD's for their service courtesy of Roadshow Entertainment.

Promoting Oral Health in Child Care
How you can help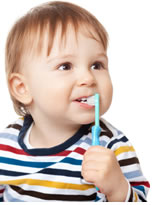 It is widely accepted that encouraging children to look after their teeth from a young age makes them more likely to have good oral hygiene as an adult.

With significant numbers of children spending time in care every week, this means child care providers have an increasingly important role in promoting good oral hygiene.

According to the Centre for Community Child Health, dental health in children has improved in the last decade, however it is still of concern and an estimated 50 per cent of children aged six years have caries. A recent study of dental decay in young children also showed that approximately 84 per cent of children aged four years start school with clinically detectable untreated decay.

In preschool children the most common causes of decay are:
delayed tooth brushing
irregular/incorrect tooth brushing
prolonged use of bottles especially through the night
use of dummies coated in sweet substances
frequent snacking
high sugar consumption
lack of parental awareness/concern
Promoting good habits
Parents have the primary responsibility for teaching their children how to look after their teeth and gums however child care providers have an important role in supporting and enforcing what children learn at home.

» Read the rest of the article here…

ACECQA
Reminder on Serious Incidents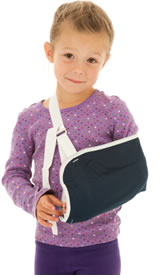 An approved provider needs to notify the regulatory authority within 24 hours of any serious incident at an education and care service.

One form of serious incident is where there has been 'an injury or trauma to, or illness of, a child' for which the attention of a medical practitioner was sought or ought reasonably to have been sought or the child attended, or ought reasonably to have attended, a hospital (Regulation 12(b)).

The intent of the National Regulations is to ensure that regulatory authorities are notified of incidents that seriously compromise the health, safety or wellbeing of children. The notification of such incidents informs the regulatory authority that a serious incident has occurred so that it is able to take appropriate action, for instance an Authorised Officer may contact the service to seek further information or visit the service to investigate the matter.

If the attention of a medical practitioner was sought or the child attended hospital in connection with the injury, trauma or illness the incident is a 'serious one' and must be notified. To help you decide if an injury, trauma or illness is a 'serious incident' in other cases use the questions below:
Was more than basic first aid needed to manage the injury, trauma or illness?
Should medical attention have been sought for the child?
Should the child have attended a hospital or an equivalent facility?
If it is not practical to notify the regulatory authority using the form SI01, the important thing is for the notification to be made within 24 hours. Notification can be made initially in whatever way is best in the circumstances.

Click here to read more.

Craft Ideas
Inspired by nature
Save yourself some art budget and send the kids outside to hunt for natural treasures to complete some of these projects. This offers a great opportunity to teach kids about how to admire and respect nature by only taking items which nature has given up; crinkly leaves, curly twigs, smooth pebbles and so on.

Leaf designs - use unusual shaped leaves and brightly coloured crayons to create a gorgeous design.

Pet rocks - an oldie but a goodie, use water based paints if you are worried about mess.

Coloured sand - making the sand is fun and the finished product can be used for collages and other art activities.

Sand art - use natural or coloured sand to create a lovely swirly picture.

Sea shell mobile - have the kids bring in a favourite shell from home and collectively create a mobile to decorate your service.

My nature book - go on a nature walk and collect some treasure to keep forever in this lovely little book.

Tree rubbings collage - this activity will teach kids to look at trees in a whole new way.

Turtle mosaic - use the results of a rock collecting mission to create this cute little turtle. This project could easily be scaled back in size using a dessert bowl.


These craft ideas were originally sourced on www.familycrafts.about.com, www.busybeekidscrafts.com and crafts.kaboose.com.

2012 National Conference
Hands up for the Future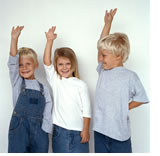 2012 National Conference "Hands up for the Future" is be held from 14th – 16th September at Jupiters on the Gold Coast.

Guest speakers have an amazing assemblage of knowledge of the Early Education and Care sector and have been chosen carefully to ensure that delegates will go away from this conference excited and with a kit of strategies and data to implement in their services to assist them to extend quality outcomes for children, support families and increase their business acumen.

Hands up for the Future follows on from the 2011 Conference Hands up for Play wherein workshops and the major plenary speakers share with delegates their knowledge and experience in creating a sustainable environment that supports the National Quality Framework and will support a desire to provide high quality early education and care into the future.

Friday 14th to Sunday 17th September, 2012
Jupiters on the Gold Coast

» More details…


National Quality Framework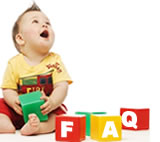 NQF fact sheet
Guide to the NQF
Guide to the National Quality Standard
Guide to Developing a Quality Improvement Plan
Guide to National Law & National Regulations

CareforKids Social
Join the conversation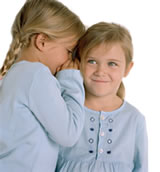 Facebook
Twitter
CareforKids Social
Latest Events

Got Some Time Out…
Catch up on back issues of Child Care News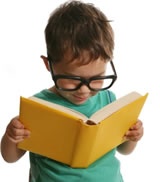 July 2012
June 2012
May 2012
April 2012
March 2012
more…