Making A Great First Impression
First impressions matter most when parents visit your service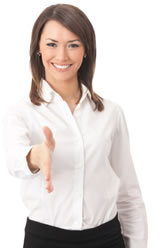 You only have three seconds to make a first impression, so make sure you do everything in your power to ensure prospective clients have a great experience when they walk in to your service.

First impressions are formed by the physical environment and the atmosphere of a service as well as the staff.

Ask yourself the following questions to learn whether you are selling your service to its greatest potential:

Is your child care service visible? Can prospective parents see the name of your service from the street? Do the street views make the service look safe, attractive and appealing?

What happens at the entrance of your service? Is the waiting area bright and filled with photos of the kids and/or examples of their art? Is your accreditation information on display? How about menus, operational policies and anything else prospective customers might find helpful while waiting for a tour?

Think about the ambient noise, does it sound happy and positive filled with kids laughing, chatting and music?

Does your service look professional? Do staff maintain a professional demeanor at all times? Are the toys clean, displayed attractively and well maintained? Is everything in its place?

Do all your staff know the correct protocol for handling first meetings with prospective parents? Many parents make a judgement on a service within the first few moments of entering so it is important to do everything you can to ensure that first impression is a positive one.

» Read the full article…




Communicating With Parents
Making a great impression over the phone for family day carers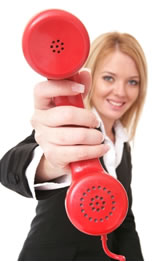 We've received a number of queries from family day carers who use our Child Care Vacancy Alert service wanting to know the best way of making a good impression with prospective clients over the phone.

Remember, the phone is often the first point of contact parents have with a child care service so it's important to ensure that initial communication is helpful and has a positive impact.

Basic rules
As all family day carers know it can be difficult to answer the phone when you are minding children, so ensure you have a voicemail system with a helpful message prompting people to leave their details. Ensure you check your voicemails everyday and make follow up calls as soon as you can.

When you answer the phone clearly identify both the name of your service and your own name. If anyone else answers the phone ensure they are familiar with the protocol and make sure they either take a message or pass the phone on to you.

» Read the full article…




Fired For Gossiping
Fair Work rules in favour of child care worker - workplace policies and procedural guidelines worth considering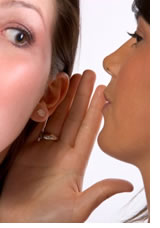 In interesting news for child care professionals Fair Work Australia ruled in favour of a child care worker dismissed for alleged gossiping with colleagues last month.

Group Leader, Ms Tara Davies, was sacked for allegedly breaking the company's policy on backbiting, which the company said was in effect to prevent staff gossiping about each other maliciously.

In a meeting with her bosses in June 2010 Ms Davies was told other staff members had accused her of backbiting and according to news reports she left the meeting assuming she had been sacked.

However centre managers disputed this claiming she had abandoned her job.

Fair Work Australia commissioner John Ryan ruled in favour of Ms Davies claiming she was sacked after centre managers told other staff she had been fired for backbiting.

Mr Ryan said that while the child care centre was a small business, which makes it easier to fire staff*, its policy on backbiting was an "extremely blunt instrument" which did not clearly define what backbiting was.

In an article in the legal section of StartUpSmart.com.au Andrew Douglas, a principal of Macpherson & Kelly Lawyers said that if the policy defined and differentiated minor gossip from malicious gossip it could have been effective.

» Read the full article…




Insurance… Are You Covered?
Use the Altiora Childcare Risk Review Checklist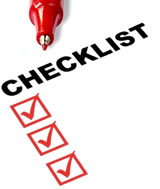 Are you responsible for ensuring that your childcare service has everything insured including the property, staff, volunteers and directors?

To assist childcare services, Altiora Childcare has compiled a quick tick check list of the possible insurance covers that your childcare service may need.

» Click here to review the Child Care Risk Review checklist.

Although we have included what we consider are the most likely types of insurance policies relevant to childcare services, the checklist is not exhaustive and may not take into account the unique aspects of your childcare service.

Altiora Childcare has more than 20 years experience working with the childcare sector. If you would like to work with an experienced and dedicated insurance partner that shares your passion for childcare contact our childcare insurance team.





Interview
Tiffany Wylde
Centre Manager at Stratton Out of School Care Service in Stratton WA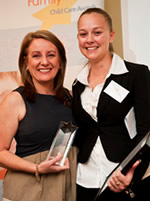 Child care professionals share a commitment to improving society by creating dynamic nurturing care environments for Australia's youngest learners.

In this month's Child Care People we speak to Tiffany Wylde, who at 21 was recognised as the Educational Experience Rising Star at last year's Child Care Awards.

» Read about Tiffany…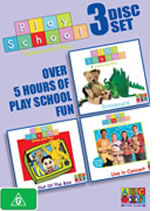 If you or someone you know deserves to be featured in this section drop us a line at editor@careforkids.com.au.

Each child care person we profile will receive a copy of Play School Collection (3 DVD set) for their service.

Courtesy of ABC Kids and Roadshow Entertainment.


Significant Increase In Whooping Cough Rates
AMA calls for free whooping cough vaccinations for all adults handling babies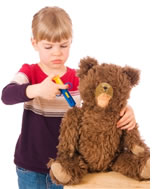 Australian whooping cough (pertussis) rates are increasing dramatically and in the first three weeks of 2011 more than 600 cases were reported, double the number of cases for the same time in 2010.

Health Department officials say rates are increasing because immunity from the pertussis vaccine is not lifelong and infected adults, including child care workers, may be passing the infection on to children.

Pertussis vaccination is recommended at two, four and six months of age, with booster doses at four years of age and in year 10 at secondary school. Babies under 12 months of age who have not received three doses of the pertussis vaccine are most vulnerable and are at high risk for severe disease or death from the infection.

Pertussis in adults, infants under six months and vaccinated children does not always present with the typical whoop. Infections usually start with a runny nose, sneezing and tiredness, followed by the onset of a persistent and sometimes distressing cough that can last for weeks, even after treatment.

Coughing bouts can be very severe and frightening, and in some may end with a crowing noise (the whoop). This occurs as air is drawn back into the chest, and can be followed by vomiting or gagging.

A person is infectious from the early symptoms up to three weeks after the onset of the cough, unless they have been treated with appropriate antibiotics for five days.

The significant increase in whooping cough rates has caused the Australian Medical Association (AMA) to call for free vaccinations for all adults handling babies.

» Read the full article…




Crafts For Kids
St Paddy's Day fun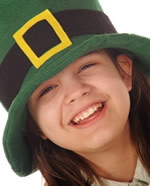 With St Patrick's Day just around the corner (Thursday 17 March) we thought it might be fun to share some easy craft ideas to help you teach the kids in your service about this wonderful festival of Irish culture.

St Patrick's Bear Buddy - a cute and cuddly pompom bear with a St Patrick's theme.

Paper Shamrocks - easy paper crafted shamrocks which are great for kids two and older.

Shamrock Candles - pretty candles made from paper and toilet rolls.

Shamrock Crowns - paper crowns which kids can make and then decorate in an Irish theme.

Leprechaun Paper Bag Puppet - easy hand puppets which are suitable for kids three and older.

Leprechaun paper dolls - easy and fun paper leprechauns which are great for younger kids.

Paper pot of gold - a lovely fat pot of gold which kids can cut out and decorate.

St Patrick's Day Pinwheel - use a template to create a pinwheel which can be decorated with St Patrick's Day themes.

Shamrock Wreath - a decorative paper plate wreath which can be modified for younger kids.

St Patrick's Day Lacing - a lovely lacing project which kids of all ages will enjoy.

Happy St Patricks Day!

These ideas were sourced from www.allfreecrafts.com and www.dtk-holidays.com




Featured posts
CareforKids Social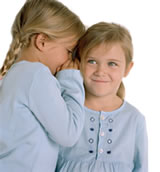 Pen Pals wanted for Calgary Alberta After School Care Program
Belonging Being and becoming
Clingy child
Men at Home – Dads Group
Latest Events


Got Some Time Out…
Catch up on back issues of Child Care News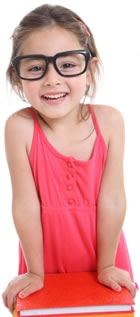 February 2011
December 2010
November 2010
October 2010
September 2010
August 2010
July 2010
June 2010
May 2010
April 2010
March 2010