Debt in the Child Care Sector
Have you had to deal with unpaid fees?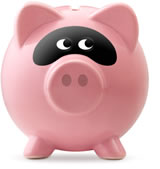 Increasing reports of child care services calling in debt collectors to chase parents for fees have industry professionals calling on the Government to change the system.

A growing number of parents are racking up debts with child care services and receiving the child care rebate then changing to a different service provider without ever paying.

The CCMS requires child care providers to report on a child's attendance and the fees being charged but does not give providers an opportunity to say whether or not the fees have actually been paid.

Speaking to the Sunday Telegraph Lyn Connolly of the Australian Childcare Alliance said the government was enabling the profiteering by paying parents the rebate without finding out whether or not they have paid their fees.

"Parents are going from centre to centre skipping out on their debt and still getting the rebate, leaving the child care centre in the soup," she said.

» Read the full article…

The Secrets of Staff Retention
Tips to avoid the high cost of recruitment and build team morale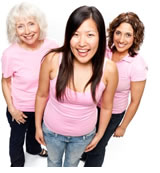 The key to attracting and retaining good staff is to introduce a range of strategies designed to foster a sense of self worth and success in employees. In the high turnover environment of the child care sector it is worth doing all you can to hold on to high quality staff to avoid the high costs of recruitment and to build good team morale.

The following strategies will help you create a positive culture in your workplace and more importantly, encourage your number one asset; your people, to stick around:

Conduct an Induction
A candidate which impresses you during a recruitment round is also likely to have impressed another employer. If your organisation is lucky enough to secure their services then make sure you create a great first impression by conducting a thorough and well delivered induction.

Take the time to introduce new staff members to their colleagues, show them the premises and where they can leave their belongings. If necessary ensure any IT infrastructure is in place and make sure you have all the paperwork ready to ensure they receive their pay on time.

Take some time on the first day to sit down with your new recruit to discuss the strategic goals of the organisation and how they fit into the organisational structure.

» Read the full article…

If An Injury Occurs…
What to do & what not to do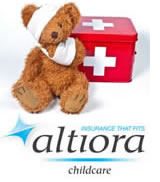 Injuries to children in care don't happen very often but when they do there is no question that the experience can be traumatic for the child, the carer/service provider and the parents.

It is important that as the service provider you:

1. Remain calm – easier said than done, but remaining calm will enable you to manage the situation and take the appropriate steps to assist the injured child and reassure the parents that the situation was handled with sensitivity and professionalism.

2. Be sympathetic and allow the parents to express their feelings.

3. Apologise that the injury has occurred but at no point admit or express any feeling that you or your staff's negligence caused the injury. If you admit negligence (i.e., that your service caused the injury) this does not allow the insurer to fully investigate the circumstances and determine if the child was injured due to negligence or that it was simply an accident. Admitting negligence may void your Public Liability Insurance Policy leaving you without any insurance protection.

» Read the full article…

Altiora Childcare has more than 20 year's experience working with the childcare sector.

If you would like to work with an experienced and dedicated insurance partner that shares your passion for childcare, contact our childcare insurance team on:


CCMS Software Upgrade
In line with June policy changes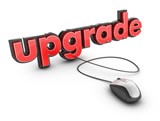 DEEWR is reminding all child care service providers using the CCMS that they should upgrade their software before 4 July 2011 to reflect the changes in policy happening in June.

Overview
CCMS Registered Software providers are required to resubmit their products for Registration to reflect the June 2011 changes.

When Registration is confirmed, they will be able to provide you with an upgraded software package.

Depending on your product, this may be a file or patch you will download or an automatic upgrade.

» Read the full article…

Conference Roundup 2011
An overview of the recent National Long Day Care Conference
by Gwynn Bridge
CEO - Childcare Queensland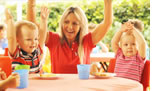 Inspiring, motivating, fun and well organised were specific words used by delegates as they described the Childcare Queensland National Long Day Care Conference "Hands up for play" 2011 and what a conference it was.

Our Conference committee works tirelessly each year to ensure that we engage presenters who cover a variety of topics which are appropriate at the time for our licensees (Approved Providers) Directors (Nominated Supervisors) and staff (some of whom will become Certified Supervisors under the proposed regulations).

The intention is for each presentation to provide some practical information to assist delegates to implement into their services immediately after the event. From feedback gathered this year, we have hit the mark and it is rewarding when we hear that delegates have returned to their workplace filled with enthusiasm and new ideas. The networking value of each conference cannot be purchased and we understand how important it is to hear how others are implementing the Early Years Learning Framework, the new National Quality Standards, and the Universal Access to a kindergarten/pre-school program.

» Read the full article…

Interview
Katrina Keable from Bulimba Child Care Centre
in QLD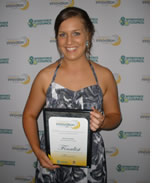 Child care professionals share a commitment to improving society by creating dynamic and nurturing care environments for Australia's youngest learners.

In this month's Child Care People we speak to Katrina Keable who works at Bulimba Child Care Centre in QLD.

The Bulimba Child Care Centre recently won an award for Excellence in Creating a Learning Environment in the Workplace from the Workforce Council for its innovative strategies and commitment to continuing education among its early childhood staff.

» Read about Katrina and her centre…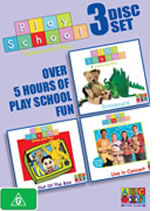 If you or someone you know deserves to be featured in this section drop us a line at editor@careforkids.com.au.

Each child care person we profile will receive a copy of Play School Collection (3 DVD set) for their service.

Courtesy of ABC Kids and Roadshow Entertainment.

Baby It's Cold Outside
Rainy day activities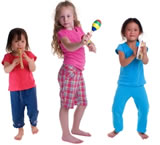 With the cold weather and short days of winter upon us, it's worthwhile developing a grab bag of interesting physical activities to keep the children in your service occupied when rainy days strike.

Physical activity is an important component in children's development and gives them the opportunity to burn energy, socialise, improve gross muscle skills and build strength and confidence.

On winter days when it rains non-stop and you are stuck inside, a little forward planning and creativity will help you keep the dreaded indoor-itis at bay.

Given a certain amount of space, it is possible to bring many outdoor activities indoors and it is worthwhile thinking about them in advance so you have the equipment ready to kick things off quickly when the rain shows no sign of letting up.

» Read the full article…

Recycled Craft Ideas
Good for the environment and great for your bottom line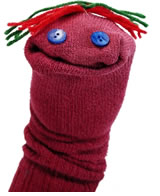 Using recycled materials in your craft activities is good for the environment great for your bottom line and a lovely way to teach children about how to create treasures from trash. Check out these simple ideas for some inspiration on how to make the most of your left over bits and bobs.

Milk carton bird feeder - this very simple activity will be popular with the kids in your service and the birds in your neighbourhood!

Cereal box magazine holder - another simple activity which would make a great mother's or father's day surprise.

Egg carton caterpillar - these cute little critters will be a popular project for younger and older kids.

Papier-mâché globe - ahhh is there anything like Papier-mâché to make you feel like a kid again, this is a medium hard activity which uses loads of old newspapers and homemade flour and water glue.

Toilet roll binoculars -kids love cardboard tubes and this little project turns the humble tube into a really useful object!

Plastic bottle terrarium - kids love planting seeds and watching them grow and these little terrariums make it possible to watch plants grow even in the middle of winter.

Earth jug plant holder another super easy plant holder.

Box buildings - build a whole city using recycled boxes.

60 second hats - a quick and easy take on the classic paper hat.

CD ornaments - convert old CDs and DVDs into pretty wall hangings or Christmas decorations using glue, sparkly gemstones and anything else that takes your fancy.


These craft ideas were sourced from www.kaboose.com, www.freekidscrafts.com, www.makingfriends.com.

Featured posts
CareforKids Social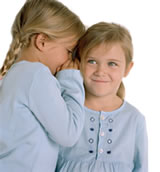 Nappy change time
Kid talk
How long is too long to be in care?
Latest Events

Got Some Time Out…
Catch up on back issues of Child Care News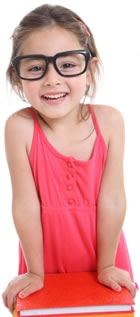 June 2011
May 2011
April 2011
March 2011
February 2011
December 2010
November 2010
October 2010
September 2010
August 2010
July 2010