Scrap Child Care HECS Debt
Read about the proposed new scheme


In an attempt to reduce the number of tertiary qualified child care workers who move from child care services into primary school teaching the designer of the Higher Education Contribution Scheme (HECS) has proposed a new scheme.

Professor Bruce Chapman, from the Australian National University's Crawford School of Economics, proposes a bonded HECS system which he says may address staff shortages in the child care sector.

National Quality Reforms mandated by the Government require all child care staff to have a Certificate III in child care by 2014 and industry experts are concerned about the financial burden this places on child care workers.

According to The Canberra Times Professor Chapman suggests that the Government waive HECS debts for each year a qualified early childhood graduate works in a child care centre.

Estimating that 3,000 teachers would be required to meet the new regulatory framework, Professor Chapman has calculated the Government would forgo $25 million over four years.

» Read the full article…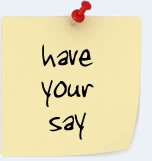 Do you think Professor Chapman's proposal would ease Australia's child care staff shortages?

Take our mini-poll and you go into the draw for a pack of music DVD's courtesy of Roadshow Entertainment. There are 3 packs to giveaway…



National Quality Framework Assistance
Support may be available to meet new qualification requirements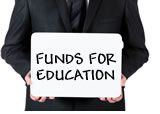 In accordance with requirements set by the National Quality Framework child care workers will be required to meet new qualification requirements by the beginning of 2014.

In the 2008-2009 Federal Budget the Government allocated $126.6 million to increase the supply and quality of Australia's early childhood workforce and some of the money may assist you or our colleagues meet the financial burden imposed by the NQF requirements.

The Government's package includes:
The removal of TAFE fees for child care diplomas and advanced diplomas – more info
Additional early childhood education university places – more info
HECS-HELP Benefit for early childhood education teachers working areas of high disadvantage - more info
In the 2011–2012 Budget the Australian Government also announced $9.2 million for a Recognition of Prior Learning (RPL) package to improve the quality and uptake of RPL assessments for early childhood professionals.

The Government says the RPL package will make it easier for early childhood workers to obtain or upgrade their qualifications.



What To Do If Your Child Care Centre Burnt Down
Business interruption insurance can provide the protection you need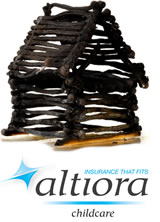 What would you do if your business premises was completely or even partially destroyed or damaged?

How would you earn a living, continue to pay staff wages or pay the additional cost of finding and moving into a new premises. If you can't operate, even for a short period your income could walk out the door as parents are forced to find alternative care.

If you don't have the capital to cover all of these costs or don't want to use your hard earned savings, then business interruption insurance can provide this protection for you.

There are 3 sections to choose from. You can elect to take them all or only take the sections that suit your needs:

» Read the full article…
Altiora Childcare has more than 20 year's experience working with the childcare sector.

If you would like to work with an experienced and dedicated insurance partner that shares your passion for childcare, contact our childcare insurance team on:


Government Census
On early childhood sector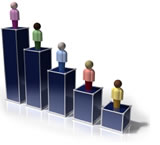 The first national census of Australia's preschools, kindergartens and child care services has shown an increase in the number of workers with relevant qualifications and finds that overall job fulfillment is high according to the Minister for Early Childhood Peter Garrett.

The National Early Childhood Education and Care (ECEC) Workforce Census was carried out by the Australian Government with state and territory governments.

Mr Garrett says the census results provide useful information which will be used to develop government policy.

"This is the first time we have comprehensive and nationally consistent information on the early childhood workforce which can be used to help develop government policy."

Some of the findings of the census include:
More than two thirds of ECEC staff hold a qualification at Certificate III or above
Almost 80 per cent of staff in long day care have an ECEC qualification
About 40 per cent of ECEC staff in long day care and preschool services already hold a diploma level qualification or better
Teachers in preschool services are three times more likely to have four year degrees than three year degrees.
To view the National ECEC Workforce Census click here.



Interview
Kristal Irvin from Kids Capers Childcare
in Wamuran QLD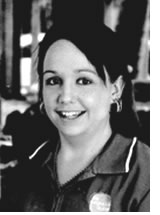 Child care professionals share a commitment to improving society by creating dynamic and nurturing care environments for Australia's youngest learners.

In this month's Child Care People we speak to Kristal Irvin who works at Kids Capers Childcare in Wamuran QLD.

Kristal was nominated by her boss Sharron Hey who describes her as someone who always goes the extra mile for parents, children and staff. Sharron says that Kristal's caring and easy going personality helps her build great rapport with people and makes her a wonderful employee.

» Read about Kristal…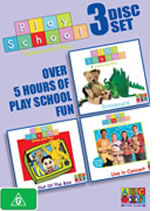 If you or someone you know deserves to be featured in this section drop us a line at editor@careforkids.com.au.

Each child care person we profile will receive a a selection of DVD's for their service courtesy of Roadshow Entertainment.

Preschool Fights Gender Bias
Tell us what you think about this approach…


At the "Egalia" preschool in Sweden, staff avoid using words like "him" or "her" and address the 33 kids as "friends" rather than girls and boys.

From the color and placement of toys to the choice of books, every detail has been carefully planned to make sure the children don't fall into gender stereotypes.

"Society expects girls to be girlie, nice and pretty and boys to be manly, rough and outgoing," says Jenny Johnsson, a 31-year-old teacher. "Egalia gives them a fantastic opportunity to be whoever they want to be."

The taxpayer-funded preschool which opened last year in the liberal Sodermalm district of Stockholm for kids aged 1 to 6 is among the most radical examples of Sweden's efforts to engineer equality.

Breaking down gender roles is a core mission in the national curriculum for preschools, underpinned by the theory that even in highly egalitarian-minded Sweden, society gives boys an unfair edge.

To even things out, many preschools have hired "gender pedagogues" to help staff identify language and behavior that risk reinforcing stereotypes.

» Read the full article…

Preventing Childhood Obesity
How child care providers can help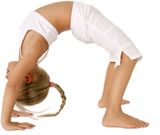 In recognition of the important role played by child care service providers in the health of small children, a new report by the American Institute of Medicine on Early Childhood Obesity Prevention has made a number of direct recommendations about how child care providers can help deal with the burgeoning issue of childhood obesity.

The recommendations offer many practical suggestions for building and maintaining healthy habits in young children and some of the more interesting ones are described.

Recommendations
Child care providers and early childhood educators should provide infants, toddlers and preschool kids with opportunities to be physically active throughout the day.

For infants this could include:
Providing daily opportunities to move around and explore their environment.
Engaging with infants on the ground.
Providing daily tummy time for infants younger than six months.
For toddlers and preschoolers this could include
Providing opportunities for light, moderate and vigorous physical activity for at least 15 minutes every hour.
Providing daily outdoor time for physical play.
Providing a range of developmentally appropriate structured and unstructured physical activity experiences.
Joining kids in physical activity.
Integrating physical activity into activities designed to promote cognitive and social development.
Providing an outdoor environment with a variety of portable play equipment, shade some natural elements, an open grassy area and plenty of space.
Providing opportunities with physical disabilities to be active.
Avoiding punishing children for being physically active and avoid withholding physical activity as a punishment.
» Read the full article…

Kids & Technology
Finding the balance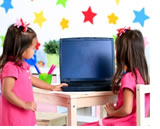 Technology is in integral part of the world we live in and as such cannot be ignored by early childhood professionals.

There are significant numbers of applications for smart phones and tablet computers designed especially for preschool aged kids and many parents are willing to hand over their phones to kids.

In fact, ABC news in the USA recently reported on a study which showed that 75 per cent of mothers allow their children with smart phones and noted that some preschools and primary schools are purchasing tablets for kids to use in class.

This technology competes with other digital offerings including TV, handheld games and electronic toys.

The challenge is trying to figure out the best way to incorporate technology into child care services so it complements the other types of play based learning that children enjoy.

Editor of Children's Technology Review Warren Buckleitner PHD offers early childhood teachers many practical ideas on how to incorporate technology into the preschool environment and says technological experiences shouldn't be taught so much as integrated as part of the kid's daily routine. He says technology should also be used in balance with other non-digital activities and routines.

» Read the full article…

Craft Projects
Using ideas from nature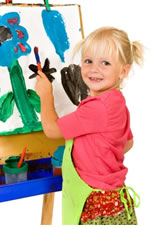 Most kids are drawn to found objects from the natural world: shells, stones, sticks, seeds, crispy dried leaves, flower petals and feathers. Harness this natural enthusiasm by taking a walk with the kids and collecting a few items and then use those items in one of the projects described below.

Pet Rocks remember these? Even the youngest kids in your service will enjoy painting and decorating a friendly little rock pet.

Sand Paintings this project can be modified for younger kids if a grown-up helps with the glue work.

Pine Cone Bird modify this Thanksgiving turkey made with pine cones and feathers and you'll have a gorgeous Australian bird.

Pressed Leaves this project takes about a week to complete but the results will be worth it for the older kids in your centre.

Tissue Cherry Tree Blossoms a simple project using fallen twigs and sticks.

Seashell wind chimes have the kids each bring in a shell to help you construct this gorgeous mobile for your room.

Beans and seeds collage another project for older kids given the choking hazard posed by the seeds.

No Glue Nature Collage use leaves, seeds and feathers to create a pretty scene from nature, even the youngest kids will enjoy this project.

Tree Rubbings a super easy activity which yields lovely results.


These craft ideas were sourced from kaboose.com, freekidscrafts.com, allfreecrafts.com, marthastewart.com and allcrafts.net.

Featured posts
CareforKids Social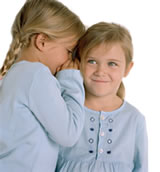 Gender bias in child care
Does technology have its place in child care
Child care fee increases
Latest Events