Attracting More Men to Child Care
How to… and why you should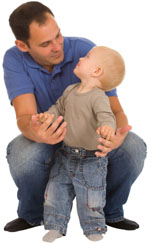 It's a well known fact: the vast majority of people working in child care are females. Figures from the ABS show that at least 95 per cent of the working population of child care workers are female.

Attracting men to the industry is difficult and complicated: there are issues surrounding parental suspicion of men and the idea that child care is 'women's work', the low pay and status of child care workers have also been identified as a deterrent.

However, for an industry facing severe staff shortages and high demand it seems unsustainable to only source employees from 50 per cent of the population.

For men to be successfully integrated into the child care workforce the industry needs to recognise the unique skills that men bring to child care work and not expect men to provide care in exactly the same way as their female counterparts.

One child care centre in NSW defies all the statistics and currently has five (5) male child care workers in a team of 16. We spoke to this group of dedicated young men to find out what attracted them to child care and why they stick with it, despite the odds.

» Read the full article…


Reporting Absences for CCB
Update from the CCMS Helpdesk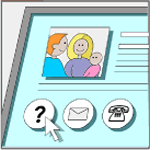 With the start of the new financial year in July, the absence count for all children has been reset to zero, so this is a good time to remind you about the treatment of absences for Child Care Benefit (CCB) purposes.

Background
Child care services usually charge fees for booked sessions of care, whether or not the child attends the session. CCB can also be paid for a reasonable number of absences.

There are some basic requirements that always apply to absences. CCB is only paid if the absence is on a day:
the child would normally attend care, and
you have charged a fee, and
the service is operating and care is available if required (apart from public holidays).
» Read the full article…


Interview
Kate Jamieson
Centre Manager Lyndhurst Early Learning Centre
Clayfield Brisbane QLD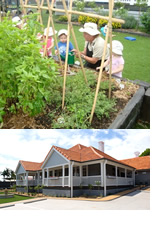 Child care professionals share a commitment to improving society by creating dynamic and nurturing care environments for Australia's youngest learners.

Read this month's Child Care People in the spotlight Kate Jamieson the Centre Manager at Lyndhurst Early Learning Centre Clayfield Brisbane QLD.

» Read about Kate…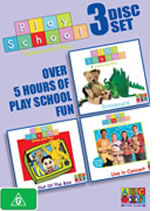 If you or someone you know deserves to be featured in this section drop us a line at editor@careforkids.com.au.

Each child care person we profile will receive a copy of Play School Collection (3 DVD set) for their service.

Courtesy of ABC Kids and Roadshow Entertainment.


Going Green
How to set up a garden in your service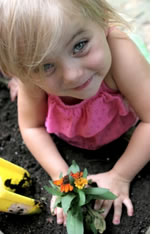 It's never too early to introduce children to the joy of gardening and child care centres are an excellent place to plant those early seeds of interest.

According to US website kidsgardening.org gardening programs in child care centres and preschools are beneficial because:


children are active and engaged


gardening builds on prior learning and experiences with their environment


the garden provides opportunities for children to develop a relationship with nature


gardening projects are flexible and can be as small as a container garden in a window or as large as a schoolyard habitat


gardening lessons emphasise direct experience and sensory learning and provide opportunities for children to both ask and answer questions.


In addition gardens teach young children about environmental responsibility, team work, healthy eating, patience and responsibility while at the same time boosting physical activity and beautifying the centre's environment.

» Read the full article…


Good News
For working parents & the child care industry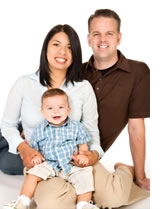 In good news for the child care industry, a landmark study from the US has shown that children raised by working parents don't necessarily suffer developmental setbacks.

The overall conclusion of the report was that the effect of women returning to work within a year of having a baby is developmentally neutral.

The study was conducted by the National Institute of Child Health and followed more than 1000 children from 10 different areas tracking their development and family characteristics.

Babies with mothers in full time employment scored lower on cognitive tests until they entered primary school, however on the plus side working mums had higher income and were more likely to seek high quality child care. They also displayed greater "maternal sensitivity," or responsiveness toward their children, than stay-at-home mothers and these positives cancelled out the negatives.

The study also showed that part time employment in the first year and full time employment beyond the first year had no effect on a child's development.

More details are available from The National Center for Children and Families, Columbia University, NY.


Keeping You In The Know
Don't forget about our free daily child care news feed


The child care sector is going through a period of rapid change right now and sometimes it feels as though there is a new Government announcement every other day.

Staying on top of industry news should be a priority for child care professionals during this time of change, however, the reality is no one has enough time to sift through all papers and read the relevant bits.

In an effort to tackle this issue head on CareforKids.com.au is delighted to announce the launch of our FREE daily news feed.

We collate all the most important and relevant industry news of the day and email it to you in a single easy to read message, on days when there is no news then you won't receive a message.

This opt in service will ensure you are up-to-date on industry news as and when it happens.

To take advantage of this great new service click on the link below.

» Subscribe here…


Featured posts
CareforKids Social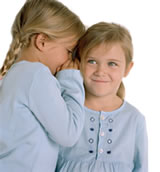 CCMS
Connecting our kids to nature
Benefits of Long Day or Family Day Care
Home & Contents Insurance for Family Day Care
Latest Events


Got Some Time Out…
Catch up on back issues of Child Care News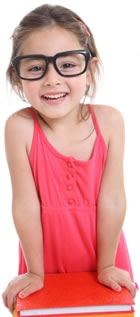 August 2010
July 2010
June 2010
May 2010
April 2010
March 2010
February 2010
December 2009
November 2009
October 2009
September 2009