Marketing & Promoting Your
Child Care Service
An effective marketing campaign is an excellent way of increasing business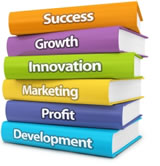 Engaging in targeted profile raising activities to promote your child care service will help you keep vacancy levels to a minimum and will build support and recognition in your local community.

Parents across Australia have great awareness about child care and high expectations about the standards of service they will receive. In this increasingly competitive environment, where parents vote with their feet, it is important to ensure your service stands out.

An effective and well implemented marketing campaign is an excellent way of increasing business and raising awareness and understanding about the range of services on offer at your service. It can also help build loyalty within your existing customer base, ensure your service is in demand with a well padded waiting list and improve your ability to compete with other services in your area.

However, when considering options for marketing your service it is important to ensure your promotional goals and activities are:
Targeted and relevant to your particular audience
Affordable and realistic given staff, resource and time constraints
Achievable and that the results can be measured
Remember effective doesn't necessarily mean expensive, consider employing some of the cost conscious ideas outlined here.

» Read the full article…


Annual Child Care Survey Results
Parents satisfied with child care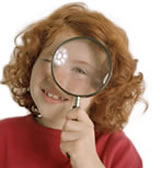 Australian parents still find child care expensive and question the economic sense of returning to work after the birth of a child according to CareforKids.com.au's fifth Annual Child Care & Workforce Participation Survey.

However, they are generally happy with the level of care their children receive in Australian child care services.

Nearly 2,200 Australian parents looking for care or with children in care responded to this year's survey, which has become a benchmark of the state of health of Australia's child care system.

Roxanne Elliott, founder of CareforKids.com.au said the high number of respondents was an indicator of how important this issue is to Australian parents.

"Child care is obviously a very emotive subject, particularly with the cost of care increasing, affordability decreasing and paid maternity leave still on the backburner," she said.

Of the 2,112 parents who responded to the survey, 73% had children in child care at some point during the week - 81% for work reasons and 13% for social interaction with other kids or time out for mum.

A quarter of children are in child care five days a week with 29% in for three days and 26% for two. 51% are in care between four and eight hours per day with 44% in child care for over eight hours per day.

60% start child care under 12 months, with 7 to 12 months being the most likely entry time (39%). 21% start between 12 and 18 months and just 12% over 2 years old.

76% of surveyed parents use child care centres, 12% use pre-schools, 10% use family day care and 10% use nannies or au pairs. Grandparents still play a key role in child care with around 15% of parents using grandparents for child care.

» Read the key findings…


SURVEY: Staff ratio changes
How will your service be impacted?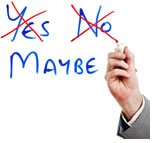 In The Australian late last month President of the Australian Child Care Alliance Ms Gwynn Bridge said the Government's changes to staff ratios will almost inevitably mean the loss of child care places for children under two.

As you already know, the changes require all child care centres to hire at least one carer for every four babies and toddlers under two within two years.

In addition, centres with 25 kids or more will need to employ at least one university trained early childhood teacher by 2014.

While some centres voluntarily operate in accordance with the new ratios already, for others it may make places for under twos financially unviable.

Speaking to The Australian, Ms Bridge said this was especially likely in Queensland which is required to operate in accordance with state regulations which limit space: Queensland has restricted group sizes in its regulations, and cannot add staff or children because they physically do not have the room.

Ms Bridge said centres would lose about six places each; which could lead to about 8,400 places lost across the state.

Complete this very short survey and tell us what changes, if any, you'll be making as a result of the new National Quality Standards.

» Take the survey


Research Into Cost of Child Care
Shows a direct impact on women returning to work


New Treasury research has proved that the cost of child care has a direct impact on the likelihood of women returning to work after they become mothers.

Previous Australian studies had shown that the relationship between the cost of child care and women's willingness to work was zero or at most very small.

The study conducted by economists Xiaodong Gong, Anthony King and Robert Breunig uses data collected from the Household Income and Labour Dynamics in Australia (HILDA) Survey on the cost of child care and examines the likelihood of women returning to work on a suburb-by-suburb basis.

The data suggests that the cost of child care does have a significant negative effect on the labour supply of married mothers with young children.

Findings show that if the cost of child increases by 1%, before rebates and benefits are taken into account then married women with young children are 0.3% less likely to return to work.

That same price increase would cause a 0.7% decrease in the hours worked by married women with young children.

In addition a 1% increase in the cost of child care would cause a 0.66% reduction in the number of child care hours used by families.

Do these findings surprise you or are they what you expected? Go to CareforKids.com.au/social to share your views.


Interview
Bree Grigson
Director of The Wright Nanny


Child care professionals share a commitment to improving society by creating dynamic and nurturing care environments for Australia's youngest learners.

Read this month's Child Care Person in the spotlight Bree Grigson Director of The Wright Nanny, a nanny agency based in Sydney NSW.

» Read the interview…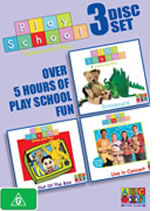 If you or someone you know deserves to be featured in this section drop us a line at editor@careforkids.com.au.

Each child care person we profile will receive a copy of Play School Collection (3 DVD set) for their service.

Courtesy of ABC Kids and Roadshow Entertainment.


Dealing With Bullying Head-On
How a policy could help your service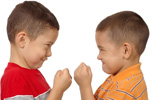 It seems that every other day a story about bullying and the effects of bullying is reported in the media. Child care professionals work hard to prevent bullying and manage incidents when they do arise but most would admit it is an ongoing battle.

In fact recent Government statistics show that as many as one in six Australian kids are bullied in some form or another every week.

In addition, new research conducted by University of Ottawa psychologist Tracy Vaillancourt and her team is showing that bullying may have catastrophic long term effects on victims including high stress levels, cognitive deficits and mental-health problems.

Types of Bullying
The most common type of bullying in the early childhood sector are physical and verbal and to a lesser extent social isolation, older children may also be the victim of cyber bullying.

Physical bullying includes hitting, punching, pushing, kicking and so on. While many of these behaviours occur on a seemingly daily basis in child care environments, when they are directed towards the same children over an extended period of time they can have serious effects.

Verbal bullying includes calling children names, taunting them, making sexist/racist statements, making cruel statements about personal attributes, clothing etc.

Social isolation occurs when particular children are excluded from activities and games by other children in a group. Young children form very fluid friendships and may change allegiances regularly so again the distinguishing characteristic is if it is the same child/ren being excluded over a long period of time.

Cyber bullying is more common in groups of older children and happens when kids use texting, email and social networking sites such as Facebook to intimidate, harass and vilify other kids.

» Read the full article…


Navigating The Maze
Bullying and cyberbullying for the 'always on' generation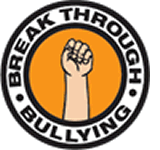 This month we are delighted to announce the first of a series of articles by Melissa Graham the Director of Break Through Bullying creating products for schools and organisations that help to promote positive anti-bullying behaviours.

Break Through Bullying is about how to prevent and manage bullying in the early childhood environment.

Break Through Bullying was established in 2003, by Melissa Graham to 'bring light' to bullying issues in our communities. The organisation aims to raise community awareness of bullying and support the teaching and learning of positive anti-bullying strategies for children of all ages.

Navigating the Maze: cyber safety and wellbeing solutions for schools was the focus of the fourth National Centre Against Bullying (NCAB) Conference held in Melbourne over two days in April 2010. Bullying affects everybody and there is a need for a national commitment to increase cybersafety and reduce bullying across the community.

The conference brought together a group of experts in the field of bullying to draw national attention to the issue of bullying at school, work, in the community and at home.

Cyber bullying and cyber safety were high on the agenda as the latest research has shown an increase in cyber bullying in our community. Possible solutions were posed for how our communities can address these issues with particular emphasis on everyone needing to take social responsibility for the appropriate use of technology in our lives and have a vision for harmonious communities that do not condone bullying.

» Read the full article…


National Long Day Care Conference
Combining education & care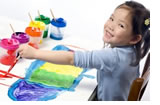 The 2010 National Long Day Care Conference - 'Combining Education & Care' will highlight the importance of the early years and embracing the National Quality Agenda reforms.

The conference is expected to attract delegates from all over Australia, including childcare centre owners, licencees, directors, childcare centre staff, prospective owners and other key industry stakeholders.

Friday 30th July to Sunday 1st August 2010
Surfers Paradise Marriott Resort & Spa, Gold Coast

» More details…


Featured posts
CareforKids Social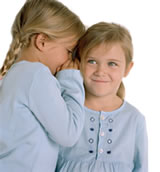 Research into cost of child care
Have you successfully dealt with bullying?
Paid maternity leave debate
Latest Events