Best Practice Business
"Unviable" Ex-ABC Centre
Profitable within eight weeks
Terese Bretag, Director of Topsy Turvy Child Care in Murray Bridge South Australia bought an "unviable" ex-ABC Learning Centre and turned it into a profitable business within eight weeks.

Terese took ownership of her new centre in May 2009 and had not owned a child care service prior to that.



»

Read the full article…


Got Vacancies?
A unique way to fill those empty seats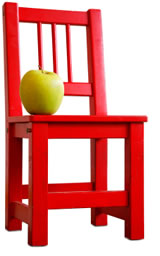 Have you considered Child Care Vacancy Alert?

Child Care Vacancy Alert is a database of parents who
have registered with CareforKids.com.au and are currently seeking child care.

You get parent contact details, days of week required, age of the child and the areas they are seeking care in.

You can then conveniently email or contact them directly and once subscribed you'll also be alerted to new parents who register overnight.

Click here to find out more and start connecting to families in your area or contact us here for further details.


Adopt-a-Grandparent Programme
Time spent with grandparents plays an important role in a child's physical, cognitive and social development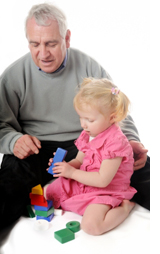 These days it is fairly common for families to be dispersed across the world, and for many people the implications of living away from close family become all the more acute when children arrive on the scene.

Marketing strategy manager and mother Carolyn Hyams experienced a strong sense of isolation after the birth of her daughter Ariella (now two and a half). The majority of Carolyn's family live overseas or interstate and Ariella has no grandparents in Australia.



»

Read the full article…


Child Care Awards
Nominations now open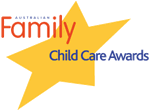 This year's search to find the best child care workers in Australia is now open.

Every year the Australian Family Child Care Awards celebrate outstanding performance in child care.

The awards also aim to encourage Australians working in all sectors of child care to aspire to excellence.

Organisers of the award are looking for Australia's most outstanding early childhood educators and carers - so if your service and/or your early childhood staff deserve recognition nominate them now!

Nominations can be submitted by managers, co-workers, parents of children in care, family and/or friends.

These awards provide managers, colleagues and parents an opportunity to publicly recognise the outstanding contribution that early childhood educators/carers and services make to the lives of children and families.



»

Read the full article…


New Child Care Subsidy Estimator
Helps parents calculate Child Care Benefit/ Rebate entitlements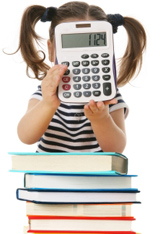 In an attempt to simplify the budgeting process for families using child care the Government has launched a Child Care Estimator which shows families what financial support is available to them through the Child Care Benefit and the Child Care Rebate.

Minister for Early Childhood Education and Child Care Kate Ellis launched the online tool which she said would help families make more accurate and well informed decisions about child care.

The estimator enables families to gain an indication of their entitlement to Family Assistance including the Child Care Benefit and the Child Care Rebate.

If you have families in your service who are confused about their eligibility and how much they are entitled to then it might be helpful to provide them with a web link to the estimator.



»

Child Care Subsidy Estimator


New Owners for ABC Learning
A GoodStart for parents children and staff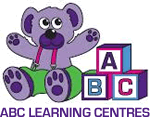 In a happy ending to the ex ABC Learning Centre story, non-profit company GoodStart has been announced as the new owner of the remaining 678 centres.

GoodStart was established by Social Ventures Australia, Mission Australia, the Benevolent Society and the Brotherhood of St Laurence.

GoodStart has also offered to manage the remaining 26 centres while receiver McGrathNicol finalises arrangements for these centres.

The venture is supported by the Australian Government and has the financial backing of NAB.

Accrued employee entitlements will be carried over to the new owner and the company will continue to operate under the ABC Learning brand.

GoodStart spokesperson Maree Walk said the company will operate the centres to the highest standards of education and care, with financial surpluses reinvested back into programs that improve child care access and quality.

"Today marks a new start for parents, children and staff at ABC Learning centres around the country," she said.



»

Read the full article…


Child Care People
Interview
Leah Cavanagh - Director
Murray Bridge Early Learning Centre SA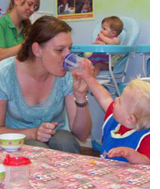 Child care professionals share a commitment to improving society by creating dynamic and nurturing care environments for Australia's youngest learners.

Read this month's Child Care Person in the spotlight Leah Cavanagh - Director of Murray Bridge Early Learning Centre in South Australia.



»

Read the interview…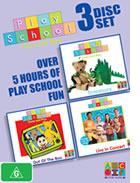 If you or someone you know deserves to be featured in this section drop us a line at editor@careforkids.com.au.

Each child care person we profile will receive a copy of Play School Collection (3 DVD set) for their service.

Courtesy of ABC Kids and Roadshow Entertainment.
Children & Child Care
Staff Ratios & Qualifications
Survey results from our mini-poll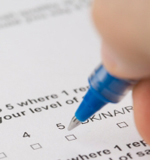 Nearly 300 of you responded to our recent mini poll on the Government's proposed changes to staff ratios and qualifications in the child care sector.

We thought you might be interested in finding out what your colleagues in the child care sector think about the results of the proposed changes.




»

Read the poll results…


Featured posts
CareforKids Social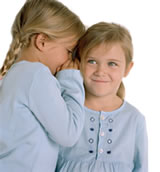 Planning, Vacancies, Staff Shortages a little whinge
Opinions to Government
Am I the only one concerned about chemicals & children's safet
Latest Events
Got Some Time Out…
Catch up on back issues of Child Care News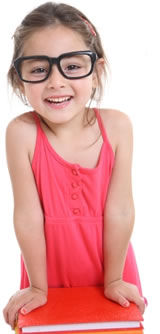 December 2009
November 2009
October 2009
September 2009
August 2009
July 2009
June 2009
May 2009
March/April 2009
February 2009
November 2008
October 2008
September 2008