Staff Team Building Tips
Recognition and feedback is key!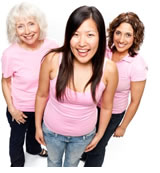 Child care professionals work long and hard and seldom receive the recognition they deserve for the important work they do. While most managers appreciate the amazing efforts of their staff it can sometimes be hard to find time in the day to actually acknowledge those efforts.

At this time of the year it may seem easiest to simply add a bonus in the pay cheque to thank your team members for their contribution over the course of the year, however some of the simple suggestions below may work even better:
Be sure to acknowledge any staff achievements on a notice board, examples may include completion of further study, promotion, positive feedback from parents etc.


A general staff bulletin board can also be a great way to boost morale, encourage staff to pin up jokes, affirmations, personal achievements, family photos and whatever else they want to share.
Be open and generous with your daily feedback: in the same way that children respond to positive affirmations and compliments adults do too! Simply walking around the playground and telling your employees they are doing a great job will brighten their day.

» Read the full article…




New National Quality Framework
Centre trials underway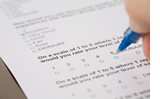 SDN Marrickville is one of over 200 Early Childhood Education and Care services that has volunteered to participate in the development of a quality rating system for child care services.

Minister for Child Care, the Hon Kate Ellis MP said she was pleased how well the trial was going and said the quality rating system will help child care services recognise the areas they need to improve in order to increase the safety and well being of children in Australia.

"Only recently we have seen data released from the National Child Care Accreditation Council that reveals many Australian child care centres are failing to meet basic hygiene, safety and education standards.

The National Quality Agenda will improve educator-to-child ratios, to ensure every child gets more individual care and attention and raise educator qualifications so that educators can lead activities that help children learn and develop," said Ms Ellis.

Under the new quality rating system services will be assessed across the seven quality areas that make up the National Quality Standard and given one overall rating.

All services will need to display their rating information and ratings will also be available online.
These are the five levels against which services will be assessed:
Unsatisfactory: indicates that a service is not meeting the standard and the regulator is working closely with the service to immediately improve its quality. If there is no improvement the centre will be closed.


Operating Level: indicates that a service is working towards meeting the standard. All new services will commence operation with an Operating Level rating.


National Quality Standard: indicates that a service is meeting the standard.


High Quality: indicates that a service is exceeding the National Quality Standard.


Excellent: indicates that a service demonstrates excellence and is recognised as a leader in the sector. Services will need to apply to be assessed against this rating.


Paid Parental Leave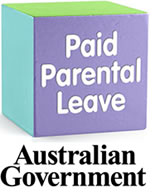 The Government's new Paid Parental Leave scheme takes effect from 1 January 2011. The scheme provides a government-funded entitlement for working parents who meet the eligibility criteria.

Eligible parents of children born or adopted after 1 January 2011 will receive Parental Leave Pay at the National Minimum Wage ($570 per week) for up to 18 weeks.

Eligible parents will be able to choose whether they receive the Baby Bonus or paid parental leave depending on what suits their circumstances.

It is unclear at this stage whether the Paid Parental Scheme will change the way Australian parents use child care and CareforKids.com.au will keep you updated as information comes to hand.






Interview
Jodie Hill
Family Day Care Co-ordinator
Elimbah Kindy - Elimbah, QLD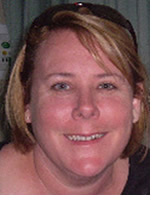 Child care professionals share a commitment to improving society by creating dynamic nurturing care environments for Australia's youngest learners.

In this month's Child Care People we speak to Jodie Hill - Family Day Care Co-ordinator at Elimbah Kindy in Elimbah, QLD.

» Read about Jodie…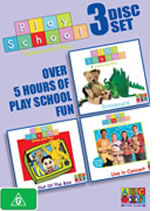 If you or someone you know deserves to be featured in this section drop us a line at editor@careforkids.com.au.

Each child care person we profile will receive a copy of Play School Collection (3 DVD set) for their service.

Courtesy of ABC Kids and Roadshow Entertainment.


Cooking with Kids
They love it… so why not incorporate it into your program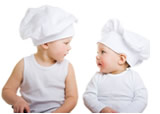 As witnessed by the recent Australian Junior Masterchef Phenomenon, kids love food and they love to cook. Teaching kids about great food and involving them in the preparation of a few simple dishes is a wonderful way of introducing them to new flavours and many kids will try something they helped prepare.

Kids of all ages can participate in cooking, you will just need to allocate tasks according to the age and physical capabilities of the kids in your group:

Under Twos - may be too young to participate in most of the activities but will enjoy being with older children during cooking projects and will love the sights, sounds and smells of the kitchen.

» Read the full article…




Help Promote Healthy Eating
Get your free fruit & veg resource kit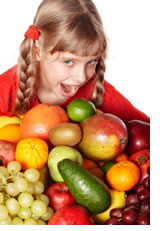 Australian Avocados has developed a free resource kit for child care services and educators designed to promote healthy eating and to further children's interest in the wide variety of fruits and vegetables available in Australia.

The kit includes a book for educators, packed with teaching experiences, food related resources you might like to explore and cooking ideas for the centre, a DVD and website packed with additional information, a collection of picto-recipe cards, a rainbow poster of fruit and vegetables, a food finder and a rainbow colour swatch so kids can match the colours of their foods with the colours of the rainbow.

For more information and to order your copy of this useful kit visit the Australian Avocadoes website




Christmas Craft Ideas
Add a touch of festive fun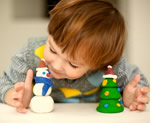 Christmas and crafts go hand in hand. Try some of the suggestions below to add a touch of festive fun to your premises and for the kids to take home and decorate the tree.

All of these ideas are fine for small children and use simple, affordable materials such as egg cartons, cardboard, paper, boxes, string, crayons, paint, glue etc.

Brown paper bag Christmas stocking – this stocking can be hung from a mantle piece and filled with small treats.

Reindeer Puppet - this simple reindeer puppet is made with a small paper bag and the antlers are made from handprints traced on to construction paper.

Shooting star ornament - this simple tree decoration can be made amazing with a bit of glitter and lots of imagination.

Pine cone Christmas tree - a unique and simple decoration idea using a real pine cone.

Paper plate snowman - this cute snowman decoration is made using two paper plates and can be hung from a door or a tree.

Gingerbread people string - use this string of gingerbread people to decorate your classrooms.

Paper plate angel - turn a paper plate into a cute Christmas angel.

Handprint Christmas tree - all the children in your service can participate in this simple project.

Shiny stars - these decorations are made using disposable pie plates.

Drinking straw snowman puppets - these sweet little snowmen are made using Styrofoam and drinking straws.

All of these ideas are from craft website Enchanted Learning which has a variety of fabulous ideas for preschool aged children.

Happy Christmas Crafting!




Halloween Colouring Competition
See who our colouring champions are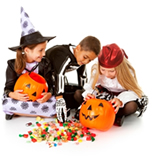 We received an overwhelming response to our first ever Halloween Colouring Competition and the walls of our offices are adorned with all your fantastic contributions.

Due to the amazing response we decided to award additional DVDs by age group.

In addition to this in the categories where there was an enormous response within an age group and the colouring was really good (i.e. too difficult to choose) then more than one dvd was awarded.

In The Night Garden Box Set recipients:
McKean Kidz Early Learning Centre (thanks for the photos of the kids doing their colouring!)
Matthew Towns aged 1
Kinta Kids Child Care Centre
See the full list of dvd recipients.




Featured posts
CareforKids Social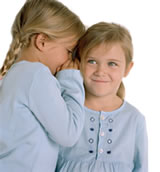 School hats and sun protection
Working mums on parental leave
Childcare payment whilst on holiday?
Children with Special needs
Latest Events


Got Some Time Out…
Catch up on back issues of Child Care News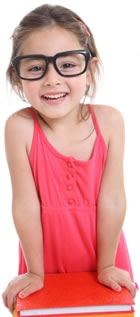 November 2010
October 2010
September 2010
August 2010
July 2010
June 2010
May 2010
April 2010
March 2010
February 2010
December 2009