Dear Santa
All we want for Christmas is more child care places for the under 2s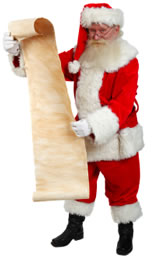 Dear Santa,

As you will know, I've now been looking for child care for Johnny since I was about 2 months' pregnant (he's now 18 months), but given our location in quite a central urban area, and the lack of child care places within a 30 minute drive, I am still waiting to get a place.

Why are there so few child care places for the under 2s in my area and indeed in almost any inner-city area of the country?

I read with interest that Federal government research indicates that every $1 spent on child care returns an economic benefit of over $8. Now I'm no economist, but even I would think that investing in more child care places to alleviate the huge shortage in urban areas and giving incentives to operators of child care services to offer more care for this age group would be "a no brainer". I would very happily go back to the workforce, as would many of my friends, if we could just find child care for our toddlers.

I understand that the new National Quality Framework and its child to carer ratios of 4 to 1 (which is great for safety and quality of care but not so good for cost) mean that child care services are questioning the viability of offering this care, because it's costly and in most cases I hear they run at a loss, so it's really not worth it for them financially. And let's face it, looking after scores of pre-schoolers needs to be financially worth it if they're not related to you.

So please Santa, if you could magic a few thousand child care places dotted around the country for the under 2s, and if I could maybe wake up on Christmas morning to an email telling me Johnny has a place in one of the centres in my area, I would be eternally grateful.

With huge amounts of frustration and hopeful expectation,
Yours,
Jane Dibley, Fitzroy Gardens, Sydney.

P.S. Please don't bring Johnny anything with a bell, squeak, drum or repetitive tune. A nice pair of headphones or some fancy earplugs would also be great for me.



Little Escapees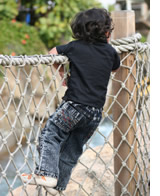 It is a parent's worst nightmare: Children who escape the safety of their home or child care and go wandering off along extremely busy roads, but it happened the other week when two wily toddlers went AWOL from their Sydney child care centre.

The two cunning escapologists were missing for around 40 minutes before a vigilant bus driver spotted them near a busy road and took them to a police station.

You may have your own home hot-wired, alarmed, kiddy-proofed and gated, but if you've got a toddler that's insistent on doing a runner, how do you know they're not going to escape from child care? You don't.

Toddlers are cunning. Toddlers are curious and toddlers have absolutely no sense of danger or consequences. A very dangerous mix when you have small children who are bent on adventure.

So how can you be sure that your toddlers are going to be safe in child care?


»
Read the rest of the article here…

What do you think of Child Care in Australia?
Have your say…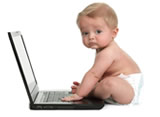 Of course we receive many notes from parents about child care issues, praise, gripes and otherwise.

We came across this article (from the UK's Guardian newspaper) that gives the opinion of several mums with children in child care about issues such as availability, cost, allocation of much needed places to non-working parents, working for a loss just to keep your career and sanity…

The UK is very similar to Australia in terms of the high cost of child care and scramble for too few places available; so much of the article will resonate with Australian parents as well.

Why not have your say too. Of course we do a regular Child Care and Workforce Participation Survey as well to get some real statistics to present to government and child care industry bodies, but now that we can take comments on our newsletter articles, we'd love to hear from you.
Are child care services adequate in your area?
Why do we still not have compulsory free nursery/preschool for all 3s and up?
Are you coping with the cost of child care – does it balance out for you?
What have been your experience of finding child care – particularly for the under twos?
What do you think the government could be doing to make it easier for working parents to get back to work and afford to be working?
»
Leave your comments here…

Check list for this week…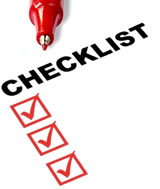 1. Vacation Care
2. 2013 child care re-enrolments
3. Xmas parties – book your babysitters
4. Out of School Hours Care – have you registered?

Vacation Care
Many child care centres close during the summer holidays so you need to check on the dates for your child care and make sure you have a back up if they're closed. Many out of school hours child care centres based at schools etc run vacation care for the week before Christmas and then again from the second week of January until the new school year starts (except Australia Day).

So get checking on CareforKids.com.au now and select Vacation Care search. Pop in your postcode and see which of the centres have vacancies (indicated by a red house).

2013 Child Care Enrolments
As the previous letter to Santa explains, child care is very difficult to find, so don't miss out on your child's care for next year by forgetting to get those forms in, because there is a waiting list of parents behind you ready and waiting to grab your spot.

Most child care facilities will have already sent out notes to parents advising of Enrolments or Re-enrolments for 2013, so if you have not yet received anything, it's worth asking in case it's been lost in transit or are at the bottom of your child's bag.

You spent all that time trying to get a place, don't lose it.


»
Read the rest of the article here…

Mum in Profile
Katrina Lawrence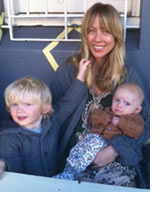 Katrina has been a beauty editor for over 15 years. Not one centimetre of skin or hair has been left untouched in her professional pursuits. Before PRIMPED, Katrina was a beauty writer and editor for a number of top magazines, including Cleo, Shop Til You Drop, Harper's Bazaar and Madison and spent 18 months working as a freelancer in New York.

Katrina lives in Sydney with her interior/architectural designer husband Andy Cliffe and and two boys, Noah (3) and Otto (6 months).


»
Read about Katrina…
Are you a Mum or Dad and want to share your child care experience with others? Tell us your story and receive a special gift from CareforKids.com.au.

Download the questionnaire here and submit to us via email including a photo.

Q&A - Gwynn Bridge

President of the Australian Childcare Alliance and CEO of Childcare QLD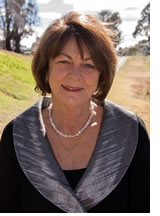 We are running a series of profiles designed to introduce our readers to the movers and shakers of Australia's child care industry.

This month we feature a Q&A with Gwynn Bridge, President of the Australian Childcare Alliance and CEO of Childcare Queensland.



What is your professional background and what does your current role entail?


For the past 20 years of 25 years as a licensee in the sector, I have been an active member of state and national long day care association committees. Three years ago while remaining as a committee member I was also appointed as CEO of Childcare Queensland. I currently am also President of the national association, the Australian Childcare Alliance.

The National Bank of Australia was my first point of entry into the workforce and BC (Before Child care) I also worked in an Accountancy firm and for a national building company – balancing figures. Twenty-five years ago I became exhausted from worrying about other people's finances and my husband suggested that I find something that would be more personally rewarding. My desire to ensure the wellbeing of children was my driving force. We purchased our first child care centre and although regulations were very scant in Queensland I was very thankful that we had Diploma qualified educators.

I cried for the first 12 months. Being totally responsible for children's lives and wellbeing, meeting staff wages, learning a completely new operation and exhausted by the work load of being in private enterprise was overwhelming. Interest rates were at 17 per cent and the pressure was immense. We had a sticker on our refrigerator, "Tough times don't last, tough people do." It is still my motto to this day.


»
Read the rest of the article here…

Giveaway

Beautiful fingerprint jewellery from the MemorySmith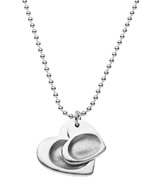 The MemorySmith is a Sydney based jeweller that specialises in an exclusive line of fingerprint jewellery and silver keepsakes. Its wide range of fingerprint jewellery, which includes 99.9-percent silver charms, bracelets, necklaces, cufflinks, keyrings and pendants, comes in a variety of shapes and sizes - a great idea for Christmas, christening, birthday and Mothers Day presents.

Easy to organise, you simply buy a fingerprint impression kit from The MemorySmith, then send in your fingerprint impressions and the design team handcrafts your personalised fingerprint jewellery, either plain or engraved with names, special inscriptions or poetry.

Not just jewellery, The MemorySmith can also create beautiful silver impressions of hands and feet, pawprints and children's drawings.

(Deadline for the return of impressions for Christmas jewellery is 12 December).


We have two gorgeous descending pendants on a necklace to give away worth $220 each.

Simply email us at competition@careforkids.com.au and tell us in 25 words or less who you want the descending pendant for and why they are so special to you.

Website: theMemorySmith.com.au

Connect with The MemorySmith team of designers:

https://www.facebook.com/theMemorySmith or on Twitter at https://twitter.com/TheMemorySmith


Terms & Conditions


Child Care People in the Spotlight–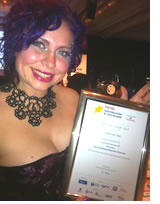 Child care professionals share a commitment to improving society by creating dynamic and nurturing care environments for Australia's youngest learners.

Meet some of them here…

Cathy Bell (pictured)
Prospect Early Learning Childcare Centre
Adelaide SA

Narrelle Cahill
Phoenix Street Children's Centre
North Sunshine VIC

Maia Cowell
First Grammar Early Education Centre
in Seven Hills NSW

Scott Cossar
Mudjimba Family Day Care Service
Queensland

Kerry Hennessy
2012 Early Childhood Educator of the Year
Coastwide Child & Family Services
Central Coast NSW

Joanna O'Brien and Nichola McLean
Directors of the Platinum Pre School - Randwick, NSW

Lee Sadler
Lead Educator & Assistant Director Star of the Sea Catholic Child Care Centre Hervey Bay QLD

Lynn Afotey-Out (pictured)
Director - Little Legends Early Learning Centre Dakabin QLD

Jayanthi Balendra or "Aunty Bala"
Owner/Director of four centres in Western Sydney NSW

Lucette van Someren Boyd Director of Montessori By-The-Bay in Monterey NSW

Rebecca Ackroyd
Nirimba Community Children's Centre in Quakers Hill NSW



CareforKids Social
Check out the hottest child care topics of the day

Got Some Time Out…
Catch up on back issues of Child Care News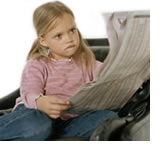 November 2012
October 2012
September 2012
August 2012
More…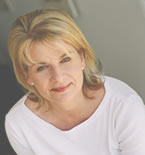 Welcome to the December issue of our parent newsletter.

Where has this year gone? Suddenly Christmas is upon us and the Summer holidays, which means vacation care, new enrolments, new schools and much much more… Are you ready? We have a list of things to make sure you've done everything before the holidays.

Did you hear about the two kids escaping from child care last month? We look at how to ensure the safety of your child in care. What do you think about child care in Australia? UK parents have had their say, now have yours.

Child care shortage for the Under Twos. Our letter to Santa asks for help. We want to hear from you as well on this issue as the government really needs to do something to alleviate the chronic shortage of places in this age group.

If your stuck for ideas for Christmas, The Memory Smith personalised fingerprint jewellery is a great idea. We also have 2 beautiful silver pendants to give away. And our mum in profile this month is the digital beauty queen, Katrina Lawrence of primped.com.au.

And finally for 2012, Merry Christmas and a prosperous New Year.

Until 2013…

Roxanne Elliott
CareforKids.com.au®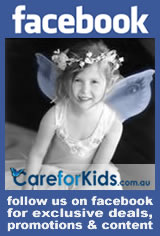 Most Popular Articles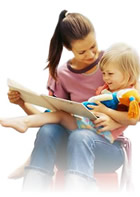 This month's most popular articles, checklists, links & tips:
Protecting your child's skin in child care
Babysitter Toolkit for Parents
Child Care Centre Checklist
Working with children checks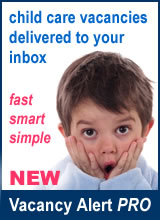 Child Care Related News Articles

Keep up-to-date with the latest child care news articles from here and around the world.

Updated daily.
»
Latest news

Privacy
---
Your Privacy is assured. We will never give, lease or sell your personal information. Period.

Privacy Policy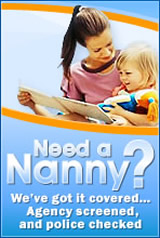 Feedback
---
Please contact us with any questions or comments. Suggestions you may have for future issues are most welcome.

Email our editor

Child care search made easy…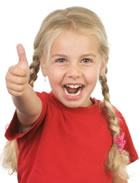 »
Child care centres
»
Family Day Care
»
Pre-schools
»
Before school care
»
After school care
»
Vacation care
»
Agencies
»
Nannies
»
Babysitters
»
Au Pairs
There's 14,500+ services waiting to hear from you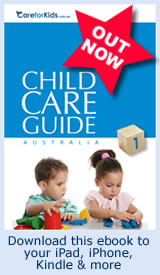 School Holidays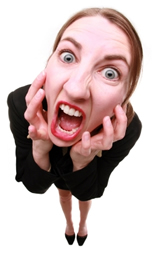 Don't panic we've got it covered.

Search for vacation care services near you


Xmas Reminder
Xmas is just around the corner so don't forget to book a babysitter for that special Xmas function.
Book and secure your agency screened and background checked sitter right here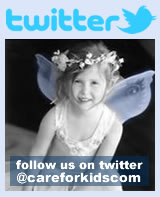 Parent Toolkits

Our parent toolkits make finding and choosing child care easy.
»
First Time Parents
»
Special Needs Care
»
Choosing a Service
»
Work/Life Balance
»
Cost of Child Care
»
Quality Child Care
»
Babysitter Toolkit
»
Nanny Toolkit
»
Health Tool Kit