How to Avoid the Costly Waitlist Merry-Go-Round
A Daily Telegraph article reveals just how costly going round the child care wait lists can be which is why our Vacancy Alert tool is such a valuable resource for parents.

"DESPERATE parents are paying hundreds of dollars in non-refundable child care waiting list fees without any guarantee of securing a place" said the article.

Waitlist fees can differ greatly, ranging from $10 at community-run centres to $90 for many child care centres in key metropolitan or commuter areas of major cities. And don't even get us started on private schools!

The shortage of child care places in many suburban areas means that some mums are having to join multiple waiting lists months in advance to ensure their child gets a place by the time their maternity leave ends.

The Daily Telegraph article quoted one of our former Mums in Profile, Jen Dalitz of the women's business network sphinxx as saying that child care waiting list fees needed to be monitored or regulated.

"The process of securing a spot makes things hugely difficult and parents, particularly those looking for spots for under two-year-olds, have no option but to join a number of lists" she said.

It's very frustrating for parents, because although they accept that there should be some sort of fee for the administration element of this process and that it forms part of the business of the child care centre, they often get little or no communication from the child care centres over the months to let them know how their application is progressing and still have to do the leg work themselves.
We'd love to know what you think about the Child Care Waiting List system. Click here to answer a few quick questions.

For your time you automatically go into the draw for a copy of Frost Bite: Easy Cooking for your Freezer jam-packed full of mouth-watering recipes - perfect for busy people who love to eat well.

Vacancy Alert PRO
Takes the wait out of waitlisting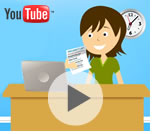 Luckily for CareforKids.com.au members, we have something that will help take the pressure off parents both financially and emotionally. The Vacancy Alert service has been running very successfully for a few years now but this year we've launched Vacancy Alert PRO.

Unlike the basic Child Care Vacancy Alert where you have to wait for child care services to contact you, Child Care Vacancy Alert PRO offers unprecedented access to the child care options in your area by delivering the details straight to your inbox!

On subscribing to Child Care Vacancy Alert PRO you will receive:
Full Report: a detailed report of child care services with vacancies in your area including contact information. This emailed report gives you exact vacancy matches and also offers a range of alternative care options you may not have considered. This report is an important starting point so you're aware of what's currently available before our Vacancy Alert PRO system swings into action.
Vacancy Alerts: the key feature of Vacancy Alert PRO is that it monitors any vacancy changes on our systems and alerts you to any new matches for the duration of your subscription. These personalised email alerts ensure you will be first in line when a spot becomes available.
Progress reports: during the course of your subscription you'll also receive detailed monthly reports enabling you to keep track of your alerts and to analyse and assess other care options if necessary.
Just go online and register your needs, area and child care preferences and leave the rest to CareforKids.com.au. Simple and very cost effective at just $20 per month.

To see the video of how it works, click here.


Why Don't We Give Nannies (and their employers) a Break?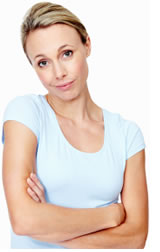 The Australian workforce is half women, a good proportion of whom will have children at some point if they don't already. Yet child care places are seemingly getting harder to come by and most definitely more expensive; occasional care has been given a bit of a battering in terms of funding and with child care shortages for under two's for centre-based care sometimes the only option for parents is a nanny.

Employers are slowly progressing, giving working mums more flexibility. Many women now work flexible hours, part time or from home, but this flexibility doesn't seem to transfer into child care…unless you have a nanny or an au pair.

So if the government is keen on increasing the population and keeping mothers in the workforce, encouraging flexible working and parent friendly workplaces, why is the obvious lifeline for many a working family (the nanny) actively discriminated against?

Nannies are perfect for people with several children. They can adapt to different child care needs from babies to preschool to school age children; they are perfect for children with special needs; they eliminate the need for petrol and adding more time in to the commute through drop off and pick up. They can work odd hours, help with some domestic duties where agreed and generally be an amazing support to a working family.

We should move with the times. Australia is well known for its "tall poppy" culture, and are seen to be some sort of draconian relic of a past colonial lifestyle. A mark of a family with too much money and not enough time for their children.  Yet it's really the opposite. Working families recognize the need for one on one attention to young children and if it's financially necessary for the parents to work, then a nanny is a great way to ensure little children get consistent care, security and nurture in the home environment.

» Read the full article…

Is Being a Working Mum Really Worth the Hassle?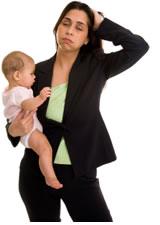 If you're a working mum you may well identify with the sentiment that when it comes to balancing work, child care, parenting, other family and wifely duties, not to mention the cost of being in the workforce (child care, travel costs, tax etc etc), it's sometimes simply not worth it. Financially or emotionally. You may have already come to that conclusion and decided to stay at home instead of going back to work after maternity leave.

Certainly there seems to be a backlash coming where the next generation of women will choose to be full time mums and will likely have their children a lot earlier than their parents did.

Daughters of today's working mums will look at their frazzled, scatty, sometimes short-tempered and slightly out of control mothers who are permanently on the phone or just checking emails and think: "I do not want that to be me".

They will choose the path of family fulfilment over work, move further out of the city to accommodate a smaller mortgage and go back to how their grandmothers or great grandmothers use to be.

Yes, no matter how rewarding your job, fulfilling your career or huge your salary, sometimes being a working mum sucks.

A CareforKids.com.au reader sums up this sentiment…

» Read her story…

A Generation of Grandparent Carers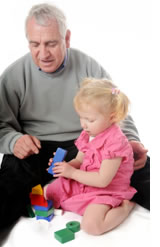 Increasing numbers of working parents and single parents, the high cost of child care and a shortage of child care places for the under twos in many metropolitan areas means that grandparents are taking on a lot more than golf, bowls and knitting in their dotage.

For many grandparents, work doesn't stop in their 60s. In fact, it's just beginning…again.

Our last Child Care and Workforce Participation Survey revealed that almost 15% of children are cared for at least part time by their grandparents.

The statistic may well be higher in some areas of the country with recent quotes in the media saying that one in five children are cared for by grandparents and in South Australia, the first playgroup for grandparents has opened in Adelaide, created due to the rising number of grandmothers and grandfathers caring for their working children's offspring.

Dernancourt Grandparents Playgroup organiser Carol Lang recognized the need for a place where "grandparent carers" could mingle with other grandparents and make their daily child care routine more sociable. She said in an interview with The Adelaide Advertiser that the group allowed grandparents to mingle with people of their own generation.

"It's nice for grandparents to share their own grand-parenting experiences together," she said. "Grandparents have always been important in family, but they have an even more important role in caring for grandchildren now because of the increasing number of sole parent families, or where both parents work to pay the mortgage. It takes the financial strain off their children and helps out where parents and grandparents want to limit the amount of time a child spends in childcare."

» Read the full article…
If you are keen to set up a Grandparents Playgroup click here and let other G/Dad's and G/Mum's know your location.

Mum in Profile
Susan Austin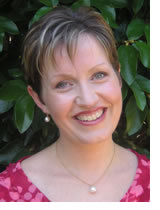 Susan Austin is married to Luke and has three daughters (Emily 10, Bridget 8, Genevieve 5). She is the author of a series of Cookery books called Frost Bite, the latest being: "Frost Bite: Easy Cooking for Your Freezer", published by New Holland in May 2011. Until recently Susan worked as a part-time accountant, but has quit her job to focus on her writing career. She lives in Sydney.

» Read about Susan…
Are you a Mum or Dad and want to share your child care experience with others? Tell us your story and receive a special gift from CareforKids.com.au.

Download the questionnaire here and submit to us via email including a photo.

Giveaway–
A copy of Frost Bite: Easy Cooking For Your Freezer could be yours…
Susan Austin has very kindly donated three copies of Frost Bite: Easy Cooking for Your Freezer for this month's giveaway.

Frost Bite shows you how to prepare and freeze brunches, lunches for home and school, snacks, entertaining, parties, baby food, and scrumptious desserts. Detailed freezing, defrosting and reheating instructions are given for each recipe, so that you will be able to produce tasty treats in no time at all.

Cookbook author and TV personality Belinda Jeffrey, says that "Susan has hit the nail on the head with this terrific book, jam-packed full of mouth-watering recipes - perfect for busy people who love to eat well".

Going into the draw is easy just join us on Facebook and you could soon have your freezer jam packed with scrumptious food for the whole family.

RRP $35.00 Published by New Holland and available in all major book stores – Frost Bite Food Blogspot

Terms & Conditions

Child Care People in the Spotlight–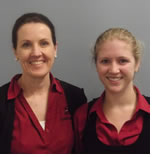 Child care professionals share a commitment to improving society by creating dynamic and nurturing care environments for Australia's youngest learners.

Meet some of them here…

Leah Kruger & Simone Gee (pictured) from Ladybug Early Learning Centre and Kindergarten - Kilsyth Victoria.

Jillian Hill
Beacon Street Children's Centre - Vermont South VIC

Kristal Irvin
Kids Capers Childcare - Wamuran QLD

Katrina Keable
Bulimba Child Care Centre - Bulimba QLD

Angela Hardey
Headland Park World of Learning - Buderim QLD

Amie Appleby
Little Elves Child Care - Bargo NSW

Monique Atack
Hunny Pots Early Learning Centre - Glenwood NSW

Tiffany Wylde
Stratton Out of School Care Service - Stratton WA

Rebekkah Figura
Nipperville Early Learning Centre - Watson ACT

Featured Posts
CareforKids Social

Got Some Time Out…
Catch up on back issues of Child Care News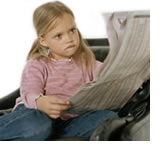 September 2011
August 2011
July 2011
June 2011
More…