Over Regulated & Over It?
Child care once again finds itself in the middle of party politics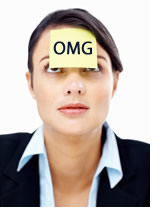 Just when we thought things had settled down and were looking up for working families and addressing the skills shortage, one of the benefits that makes the most difference to the average working family, the Child Care Rebate, recently looked like it was on shaky ground.

Treasurer Wayne Swan has reportedly said that the child care rebate will not be targeted as a cost saving for the upcoming budget though Minister for Child Care and Early Education, Kate Ellis has not officially ruled it out.

Sussan Ley, the coalition's childcare spokeswoman, welcomed the move describing the proposal to cut the rebate as a "ham-fisted cash grab" and said "I hope the thousands of parents upset by these scare tactics can sleep a little easier". (read more).

Child care industry issues at the moment are enough to make any working parent's head spin. The new Quality Assurance regulations have been called into question with rumours of child care workers threatening to leave the industry in droves with the new regulations making their work impossible; increased fees are very much a reality with the new regulations meaning increasing numbers of staff are required with more qualifications (which should be a positive thing) but in the same breath there were calls for very large fines (more than the average child care worker's wage) to be administered (in a non-aggressive or exclusive way of course) to any child care worker putting children in the naughty corner.

» Read the full article…


We'd like to know…

If the rebate was means tested so that any families with a joint income of over $150,000 will not receive the rebate how many of you will this affect and if you fall short of the rebate, how will this affect your position as a working mum?

» Click here to take the mini poll and let us know how the means test would affect you. You will be entered into a draw for one of 10 Ere Perez Natural Carrot Balms for Cheeks and Lips – These gorgeous little balms are multipurpose to use as brighteners, blushers and lip balms. Waterproof and perfect for your handbag, gym bag or beach bag. Click here for details.

Child Care Workers Put In The Naughty Corner
For over discipline while other centres accused of neglect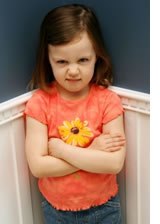 Two more conflicting stories have emerged this week due to child care and its regulation – with a new ratings system due to start next year. The Herald reported that more than 1000 children needed medical treatment and dozens were taken to hospital after serious accidents at childcare centres in NSW last year.

A Herald investigation revealed many of the accidents were not witnessed by staff, raising serious questions about supervision with children being sent home with broken arms and elbows and other injuries unseen or unreported by centre staff.

This apparent neglect, if true, only serves to back up the need for smaller staff to children ratios, which will come into effect by January 2012, and demonstrates the need for more qualified staff and better pay for those who are in charge of our children on a daily basis. This, teamed with other news stories about the call to fine child care workers up to $50,000 for putting over-disciplining children or inappropriate discipline metered out in the form of the naughty corner or in the more PC term, "time out". Apparently time out is no longer PC or appropriate given it excludes children from participating in activities and can lead to long-term psychological damage.

Is a crackdown on childcare workers and separating children going too far? Is this over-regulation in the extreme? If we start dictating every little way child care centre workers can or cannot talk to, deal with or discipline our children, we're simply taking every bit of authority away from them and they may as well be completely unqualified (albeit perhaps with a first aid certificate) and told to simply babysit the kids and make sure they don't injure themselves or others…

» Read the full article…


» Click here to take the mini poll and let us know what you think about the naughty corner. You will be entered into a draw for one of 10 Ere Perez Natural Carrot Balms for Cheeks and Lips – These gorgeous little balms are multipurpose to use as brighteners, blushers and lip balms. Waterproof and perfect for your handbag, gym bag or beach bag. Click here for details.


Flu Comes Early To Australia
Time for the jab – but which one for kids?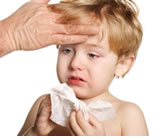 Experts are warning that we may be in for a particularly bad winter as far as flu is concerned with states already registering up to four times their usual numbers for serious flu cases. The health authorities are recommending the flu vaccine for children over six months and under five years, the elderly and anyone who suffers from medical conditions that are susceptible to flu, but parents should be aware that the recommendations for which type of flu vaccine are slightly different to last year…

The Australian Technical Advisory Group on Immunisation (ATAGI) has recommended the use of Influvac® and Vaxigrip® for use in children between 6 months to less than 5 years of age under the National Immunisation Program (NIP). Fluvax is not registered for use in children less than 5 years of age in 2011. For children aged 5 to less than 10 years of age, it is recommended that Vaxigrip® and Influvac® is used.

Fluvax® may be used in children aged 5 years to less than 10 years when no alternative vaccine is readily available. If Fluvax® is administered parents should be informed of the potential risk of fever but that febrile convulsions are rare in this group. The full ATAGI statement including the rationale for these recommendations is available at www.immunise.health.gov.au.




Let Them Eat Cake?
The importance of finding the balance between healthy eating and food paranoia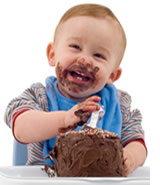 The media reported recently that child care centres are being warned against feeding children too many sweets and desserts, with doctors saying that regular dessert is creating poor habits for life.

Doctors and nutritionists want "nutritionally void" desserts such as jelly and ice cream banned from menus and Sydney Children's Hospital consultant paediatrician Patricia McVeagh said children don't need dessert.

"It programs or reinforces that preference for sweet and fatty foods and they will be more likely to carry that preference into adulthood, potentially leading to problems with obesity and cardiovascular disease.

"There are also concerns about their brain development in the longer term", she said.

A one-off dessert for a child's birthday was acceptable but should be removed from the daily menu, Dr McVeagh said.

The CareforKids.com.au team all agreed if we took dessert off the menu in our houses we think our kids would pack their bags and leave! Perhaps daily dessert is not necessary, but should they really be limited to just birthdays and special occasions? Are we placing too much emphasis on eating habits and restrictions at too young an age and just going to the opposite extreme?

» Read the full article…




There's An Easier New Way To Find Child Care
No waiting… smart simple, fast and easy!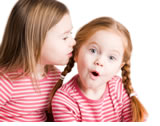 The process of finding child care just got easier! If you're sick of waiting around for a call to say a child care place has become available and tired of doing the leg work to register on waiting lists and trawl your area for suitable child care, we have the answer…

A service that gives you an INSTANT report of every child care service in your area that matches your needs, and personalised alerts so as soon as services update their vacancy information you'll be notified giving you the best possible chance to secure a spot… HURRAY!

Child Care Vacancy Alert PRO is the answer to your prayers. In minutes you can register for VA PRO, input your EXACT requirements and have a report on those services that have vacancies to suit your specific needs.

All you then do is click on the email button to go directly through to that child care service and register your interest for the place.

Simple, Fast, Easy and Efficient….

Brilliant for time poor or desperate parents! No more waiting lists, leg work or disappointment. Child Care Vacancy Alert PRO will put a quick end to your child care nightmare!

♥ HAPPY MOTHERS DAY ♥

» Click here to find out more…




Everyday Mum In Profile
Ere Perez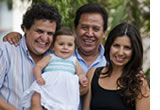 Ere Perez was born in Mexico but has lived in Australia for 13 years and is the founder of Ere Perez Natural Cosmetics. She lives in Tamarama, NSW with her husband Juan and 20 month old daughter Maura and is seven months pregnant with her second child.

» Read about Ere…




Are you an Everyday Mum or Dad and want to share your child care experience with others? Tell us your story and receive a special gift from CareforKids.com.au.

Download the questionnaire here and submit to us via email including a photo.


Mothers Day Giveaway ♥
DVD box set heaven for Mothers Day – thanks to Roadshow Entertainment


If you love your TV and your idea of heaven is solitary confinement in a room with a TV and box sets of the very best comedy, drama and lifestyle shows, then this Mothers Day gift is your dream come true!

Thanks to Roadshow Entertainment we have three of each of the best box sets around valued at just under $270 combined.

Absolutely Fabulous Absolutely Everything Collection (10 DVD Set) - The outrageous exploits of fashion guru and PR queen Edina Monsoon and her sex-crazed, alcoholic friend Patsy Stone are now part of British comic legend.

Best Of Jane Austen (6 DVD Set) - This magnificent collection features contemporary adaptations of four Jane Austen novels - Pride & Prejudice Remastered, Sense & Sensibility, Emma, Persuasion.

Grand Designs Abroad (2 DVD Set) - Kevin McLeaod travels abroad following self builders creating their dream homes in amazing locations.

For your chance to win one of three prizes containing one of each of the DVD Box Sets, simply tell us in 25 words or less what your idea of Mothers' Day Heaven! Don't forget to leave your name address and telephone.




Featured posts
CareforKids Social