Have Your Say On
Australia's Child Care System
Child care & workforce participation survey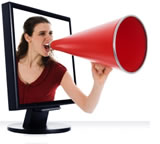 We want to hear all about your thoughts on child care and parent issues in our 6th Annual Child Care and Workforce Participation survey.

There have been many changes taking place in the last couple of years for parents – the most significant of which being the paid parental leave scheme, followed by this year's more frequent payments for the child care rebate. But this is balanced by higher interest rates, higher cost of living and not particularly higher pay rates, so how are you coping and for working parents is all it's cracked up to be? Can you have it all or do you wish it was easier to be either one or the other?

We'd love to know so please » take the survey


Three lucky participants in this year's survey will each receive a prize package valued at a amazing $583.00.

The package comprises of a Nanny for a day (valued at $200) and gorgeous ELEMIS Anti-Ageing Bodycare Products (valued at $383) including ground breaking Pro Collagen Radiantly Smooth Body Cream (RRP $223.00) and Pro-Collagen Body Serum Intensive Lift (RRP $160.00) containing Elemis' new Micro - Lattice Technology. Making the total value of each prize package $583.00

AND: Exclusive to all CareforKids.com.au members: Visit your local Elemis counter in selected Myer stores and receive a complimentary SkinLab*. The Elemis SkinLab combines state-of-the-art technology in facial mapping analysis and a lifestyle consultation to offer you skin and bodycare solutions in only 15 minutes.

*Myer stores in: Melbourne City, Sydney City, Chadstone, Doncaster.

*Terms & Conditions

The results of this survey are widely read by the media and policymakers alike. Click here for the previous survey results

Are You Feeling The Love From Your Employer?
Poll reveals how you feel about your employers and the support you receive while you're on maternity leave.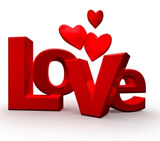 Last month's mini poll asked parents how they felt their employer measured up when it came to staying in touch over a parental leave.

This year the Paid Parental Leave scheme has come into place for eligible parent and employees are better catered for in terms of parental leave than ever before. However, being able to officially take paid time off when you have a baby, is just the beginning of your relationship with your employer in terms of your working parent status.

So you've told the office and set your parental leave date (and probably return date); you've had the leaving do/baby shower and drinks (non alcoholic) and waved goodbye temporarily to work…what next? Usually it's 6-12 months of silence from your employer and then a return to an office you barely recognise, confusion, insecurity and often a sense of being undervalued.

Does that sound familiar? According to our poll, while around three quarters of people said their employers were generally fine when they gave them the news about their pregnancy (though 14 per cent were indifferent) and sorted out their maternity leave (where appropriate), it seems to be about there that the support ends.

» Read the full article…




Not For Profit vs Private Child Care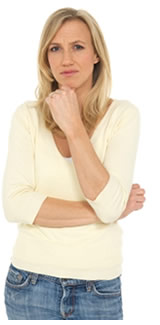 Recently an article in the Sydney Morning Herald by journalist Anne Connolly looked at the experience she had regarding her seemingly perfect, gleaming new child care centre and the lack of care shown to her child.

Not having found a child care place and days away from returning to work, the appearance of a brand new child care centre right next to her older child's school seemed almost too good to be true.

Having scored a place at said child care centre, Anne proceeded to visit the centre to help her son settle. She observed brilliant facilities and brand new shininess, but "disengaged staff, bored infants wandering aimlessly and a lack of attention and warmth from carers".

Although the ratios of staff to children seemed to adhere to regulations, the supervision was very relaxed with more concern shown to taking photos of the children to display on the afternoon slide show than engaging them in group play. Does this sound familiar? Is this sort of thing purely a big money making marketing drive by private child care companies in order to reel you in?

With limited options Anne persevered for a week but following several other visits and incidences she reclaimed her child, found family and other carers and eventually a spot at the community childcare centre, which has "chipped paint and old play equipment but the staff treat the children with care and attention" and which has proved itself to be infinitely better at caring for her son than the sparkly new private centre.

Over the next couple of years centres will be more accountable for standards, have to employ more staff to adhere to a better child:carer ratio and employ child carers with qualifications (and hopefully therefore an actual interest in what they're doing). So private sector and not for profit centres will have to up their standards and accountability… inevitably this will mean an increased cost to parents to pay for the new structure.

» Read the full article…




Significant Increase In Whooping Cough Rates
Are your child's carers vaccinated?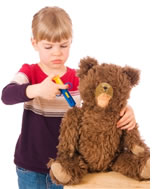 AMA Calls for Free Whooping Cough Vaccinations for all adults handling babies

Australian whooping cough (pertussis) rates are increasing dramatically and in the first three weeks of 2011 more than 600 cases were reported, double the number of cases for the same time in 2010.

Health Department officials say rates are increasing because immunity from the pertussis vaccine is not lifelong and infected adults, including child care workers, may be passing the infection on to children.

Pertussis vaccination is recommended at two, four and six months of age, with booster doses at four years of age and in year 10 at secondary school. Babies under 12 months of age who have not received three doses of the pertussis vaccine are most vulnerable and are at high risk for severe disease or death from the infection.

Pertussis in adults, infants under six months and vaccinated children does not always present with the typical whoop. Infections usually start with a runny nose, sneezing and tiredness, followed by the onset of a persistent and sometimes distressing cough that can last for weeks, even after treatment.

» Read the full article…




Are You Getting It? (Child Care Rebate)?!
Make March your Get yourself Assessed Month!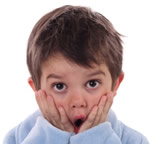 We bring up this issue on at least an annual basis with our annual survey and if you know what your entitlements are for child care, but according to recent media and the DEEWR there is apparently around $200 million in unclaimed child welfare payments waiting for Australian parents who have not got around to claiming or just don't know their entitlements.

In previous surveys we have revealed up to a third of parents simply don't know if they are eligible for child care benefit and child care rebate and 37 per cent of parents with children in child care hadn't been assessed – almost half of which was simply not getting around to it because of the perception of the hassle of being assessed with Centrelink.

It is hugely beneficial to have that initial assessment – both for child care benefit (means tested) and also for child care rebate, which is where most families are missing out. Child Care Rebate is paid not only for long day care (child care centres) but also for family day care, vacation care and out of school hours care (for eligible services) so it's definitely worth making the time and effort for that initial interview…If you haven't been assessed, make a date in your diary to do it!



MARCH IS (UNOFFICIALLY) GET YOURSELF ASSESSED FOR THE REBATE MONTH!!!



To check your eligibility (i.e., you must at least be working or studying part time and be an Australian resident) go to Family Assistance Office or contact the Family Assistance Office on 13 61 50.




Everyday Mum In Profile
Lucy Allon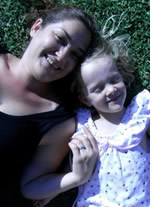 Lucy Allon is a restaurateur who has worked with some of the world's most celebrated chefs, run several award winning Australian restaurants and subsequently founded Appetite for Excellence, Australia's most prestigious and respected restaurant awards program which recognises young restaurateurs, chefs and waiters.

She now works as a freelancer in food events and as a publicist for food magazines and events, most recently for MasterChef and Delicious magazines. Lucy lives in Kensington, NSW with her husband, Simon, and two children, Isabel (5) and Tom (2).

» Read about Lucy…


Are you an Everyday Mum or Dad and want to share your child care experience with others? Tell us your story and receive a special gift from CareforKids.com.au.

Download the questionnaire here and submit to us via email including a photo.


Weekly Rebate Payments
A possibility from July 2011


According to the Minister for Employment Participation and Child Care, Kate Ellis, up to 630,000 Australian families who are using child care will be able to have the Child Care Rebate paid weekly from July 2011.

Currently child care rebate payments are paid quarterly, but when the new legislation comes in on July 1, 2011, not only will parents be able to elect annual, quarterly or fortnightly payments, they may also be eligible to have their rebate paid weekly. This depends on how their child care service submits its attendance data to the government, but if the service chooses to submit on a weekly basis, then those eligible families may also receive rebate weekly.

Child care centres are required by the Australian Government to submit their attendance data fortnightly but many services submit data on a weekly basis.

This means that families whose services submit data weekly, will be able to receive their Rebate weekly and those services who submit data fortnightly, will be eligible for a fortnightly payment.

Families will also be able to choose to have their Child Care Rebate paid directly to their child care service and receive an immediate reduction on their bills or continue to receive the Rebate as a direct payment.

The option of more regular Child Care Rebate payments will reduce the upfront costs of care and make it easier for parents to manage the family budget.

According to the government at the moment a family earning $80,000 with one child in full time care would be paying $240 per week in out–of–pocket costs – until they receive the rebate at the end of every quarter.

By electing to be paid more regularly, the same family's out-of-pocket costs would be reduced to $138 per week.

Families can contact the Family Assistance Office on 13 61 50 to check their eligibility for the Child Care Rebate or go to Family Assistance Office websitefor more information.

For an overview of eligibility, rates and other useful information, click here to go to the CareforKids.com.au articles on Child Care Benefit and Child Care Rebate.




Featured posts
CareforKids Social