Is There A "Too Soon"
When it comes to going back to work?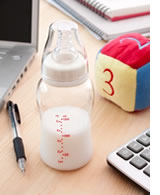 Recently the media was fleetingly up in arms over Jackie O's return to her breakfast show spot just a couple of months after having her baby. Pru Goward, champion of women's rights, said that women were going back to work too soon.

In this year's Annual Child Care & Workforce Participation survey 45 per cent of working mums took less than six months maternity leave the last time they had a child. With financial necessity being the principal reason to return to work, and 25 per cent going back for the necessity of "career progression" are we forcing mums back to work too early? Is there a "too soon" when it comes to going back to work.

Clearly going back full time in the first few months can be both mentally and physically difficult and medically there are definite reasons to wait for the body to recover. However many women can work part time or from home and ease back into work. It depends on the flexibility of your employer or your work circumstances.

Many women feel obliged or even bullied back to work at an early stage. Some women fear that if they take the time out their careers will take a downward dive and they won't be able to recover their pre-baby status. However many women simply love their jobs and want to go back.

» Read the full article…



Babies In The Office
Madness or genius?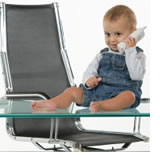 One solution for mums to go back to work AND be with their children has been offered by several companies in the UK and USA. An article from a UK newspaper reported that a firm in the Midlands has been allowing babies and toddlers into the office on trial days, while their parents work. Parents work, bond with their babies and save on child care. Apparently US firms (particularly in the majority of states that do not offer any paid maternity scheme) have also been implementing schemes for parents to take their children to work. Win-Win. Or is it?

Sure employer crèches are a great idea, but actually in your office? Could you focus in an office environment with your young baby on your hip or worse your toddler on the rampage around your feet? And what about the co-workers – particularly those without children?

Let us know what you think…

» Mini Poll – "Is taking kids to work a good idea?"



Fortnightly Rebate Payments
Don't forget to choose your payment method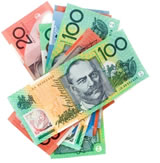 From July 2011 Australian families will be able to choose to have their Child Care Rebate payments made fortnightly and in some cases weekly, in addition to the current options of annual or quarterly payments. This is a good way of making those monthly bills and child care costs a little easier to manage.

Families will also be able to choose to have their Child Care Rebate paid directly to their child care service and receive a reduction on their bills or continue to receive the Rebate as a direct payment.

You should have already received a letter from The Family Assistance Office which advised you of your payment options… but it this has gone into the "to do" pile or "to hard basket" then you must contact Centrelink by phone to register your payment choice. If you have an online password for familyassist.gov.au you can also register your choice online.

If you don't register your choice for the Fortnightly Rebate you will still continue to received your rebate as you currently do – most likely either as a reduction from your child care fees or as a quarterly payment into your bank account.

Families can elect to receive the Child Care Rebate fortnightly by calling the Family Assistance Office on 13 61 50 to find out more.



Parents Agree…
Child care workers are over-regulated and should be allowed to get on with their job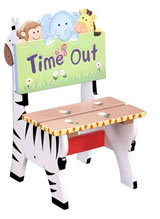 Last month we ran an article on child care workers facing potential discipline and fines if they discipline children by removing them from activities and effectively put them in the "naughty corner". We asked parents in the mini poll what they thought about this. 93 per cent thought child care workers should be allowed to remove a disruptive child from an activity to discipline them and 89 per cent said that it was part of the child care worker's job to discipline the children in his or her care.

Over two thirds of parents responded that we are in danger of over-regulating child care workers to the point they can no longer do their job.

Ironically we're becoming a nanny state that doesn't afford nannies the same official status as other child care workers.



Survival Of The Fittest
Nits and other cooties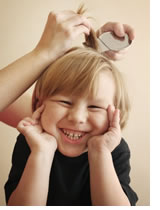 Really if you want to learn a thing or two about survival and how to avoid extinction of a species, all you have to look at are fleas and NITS. They are the bain of every mother's life.

These little cooties are indiscriminate. They are as happy in private as in public education. They don't care what colour your skin or hair is or whether you have a DS or an iPod Touch. They will get you no matter what. So really there's nothing to say except.

Don't share hairbrushes and combs and tell your kids to stop swapping hair bands and hats.
Check Check and double check – every week.
When you find them, get them ASAP – that's you and your kids. Keep everyone home until it's done. Bribe, ban, threaten with no TV, whatever works. You may not leave the house until you have been de-nitted.
» Read the full article…



Poll Results: Work Would No Longer Be Viable
…if the Child Care Rebate means test was implemented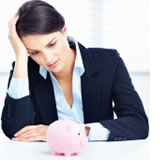 The Child Care Rebate hasn't been affected in this year's budget in terms of being means tested. Which is lucky for the vast majority of CareforKids.com.au mini poll respondents.

Of the 91 per cent who said they are currently claiming Child Care Rebate, over three quarters would be affected if the means test were to be implemented at $150K family income. For two thirds of those potentially affected, this would mean that work was no longer a viable option financially… This figure equates to 46 per cent of CareforKids.com.au readers. That would make a serious dent in the workforce if we applied that trend nationally. In fact 49 per cent of our readers said they would seriously consider giving up work if the Child Care Rebate was means tested.



The Budget 2011
How does it affect you?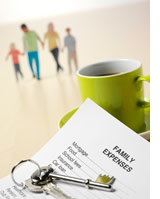 Despite the ever increasing child care fees, cost of living, interest rates and the consumer price index, the 2011 Budget didn't move with the times, and the Treasurer extended the freeze in the indexation of income limits on family payments including Family Tax Benefits A and B, the Baby Bonus and Paid Parental Leave until 2014.

The introduction of paid paternity leave has also been deferred from July 2012 to January 2013.

For FTB B, the primary income limit will remain at $150,000 rather than increasing in line with the consumer price index. The same applies for the Dependent Spouse Tax Offset before it is phased out.

» Read the full article…



Everyday Mum In Profile
Kellie Connolly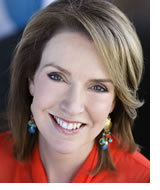 Radio host, journalist, media trainer and communications consultant, Kellie Connolly is a busy mum of three - Thomas (5), Lachlan (3) and William (3 months). She lives with husband, Adam, on Sydney's north shore.

» Read about Kellie…


Are you an Everyday Mum or Dad and want to share your child care experience with others? Tell us your story and receive a special gift from CareforKids.com.au.

Download the questionnaire here and submit to us via email including a photo.

Giveaway – Pilot Pen Packs
Are our kids in danger of losing creativity and the ability to write with the increased use of computers?


Do you find it increasingly hard to write an actual letter or card or even jot down a to-do list that's reasonably legible? Has your handwriting deteriorated as your words per minute on the keyboard has improved? And do you find yourself much more at loss for words on paper than on the screen? This is all to do with the increased use of computers over handwriting so that using a pen feels more and more alien. And think what it would be like if you never really got to grips with handwriting in the first place.

If your child is at a pre-school or child care facility that has computers and encourages familiarization with them for literacy and numeracy, that's great. But beware over use of computers at a young age because a new report by Pilot warns that too much use of computers for writing and creativity before writing skills have been properly mastered, could lead to children becoming creatively stunted, feeling inadequate and never really learning to write properly.

The Pilot Pen Creativity Report put a spotlight on the potential long term issues that computers may have on children's development, not only in terms of their creativity but in other important life skills.

» Read the full article…



Featured posts
CareforKids Social