Child Care Costs Set To Increase…
But minister's statement on increase amount sparks debate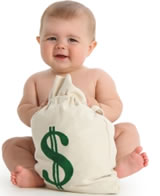 Yes it's that time of year again. The start of the new financial year and notes from child care centres about this year's increase in fees… We expect fees to increase slightly year on year depending on bank rates and inflation.

The new child care standards (National Quality Framework) that come into place this year (from January 1 2012) will decrease the ratio of carers to children (to 1:4) and require all child-care staff to have a Certificate III in child care by the beginning of 2014. Every centre will also need to employ at least one tertiary qualified Early Childhood teacher.

While parents say they shouldn't have to bear the brunt of the Federal Government's National Quality Framework, child care centres say they will have no other way of recouping the additional staff costs than to increase fees.

Minister for Childcare, Kate Ellis said on an interview with Channel Nine that parents should not have to see any higher increase than $1.70 per child per day, but a quick poll of child care centres in the Sydney area showed that child care centres were increasing their fees for 2011-12 by an average of $6 per child per day, with some increasing by up to $10 per child per day.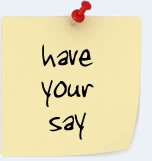 Have you had your increase note from your child care centre? Are your fees being increased and by how much? And what will this mean to you and your family in terms of affordability of child care?

We'd love to hear from you on our CareforKids Social Forum or if you prefer you can fill in the mini poll here.



Child Care Guide
Newly updated and now an online version for convenient download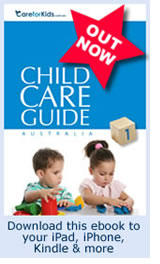 The latest revised edition of the fantastic CareforKids.com.au Child Care Guide is up and available online to download. The national ebook can be downloaded to read on ereaders, smartphones, tablets and desktop RRP $10.99, though currently on promotion at Kobo at $8.59 (22% saving).

The CareforKids.com.au ebook is packed with advice on how to find the most appropriate care for your child, how to get the most out of the child care experience, nutrition tips on how to keep your child healthy in child care and advice on government policy and subsidies in "layparents" terms!

Cut through the myths and ambiguities that surround the search for child care, and draw on the support of the CareforKids.com.au website for additional information, updates and news affecting child care services in Australia.

We know parents love our website, but sometimes you just want to sit down and flick through your options in your own time, make some notes and digest the information.

You can always pop onto CareforKids.com.au later to check on current vacancies at providers you've marked as preferences or use our convenient Child Care Vacancy Alert Pro service to get a detailed report of services with vacancies and contact them directly or via email.

» Click here to have a look at what the Child Care Guide contains or buy it online now.



New Babysitter Toolkit
Makes light work of finding a brilliant babysitter


If you aren't one of the lucky parents who has a lovely 18 year old living next door or doting grandparents nearby, then chances are the time will come when you'll need to source a babysitter from the wider world.

CareforKids.com.au has come up with a fantastic Babysitter Toolkit that arms parents with all the necessary checklists and information needed to give peace of mind when starting to use babysitters.

This helpful toolkit takes you through everything from a basic Overview on Babysitting - everything you need to know about the difference between babysitters and nannies, how you should pay them and more; how to find a good babysitter, the low down on using agencies; babysitter check list (what to ask when you're interviewing a babysitter or talking to an agency; and babysitter notes – what to give your babysitter so he or she has everything needed while you're not there.

» Click here for our complimentary babysitter toolkit – it has all the tools, info and resources you need to find a brilliant babysitter.



Babysitter Bonus Month
Book a babysitter in July and your next one could be on us*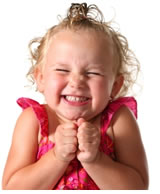 For the entire month of July CareforKids.com.au is running a Babysitter Bonus program.

Book a babysitter online during the month of July and you're automatically in the draw for a babysitter on us*. This has to be a real bonus given half of July is school holidays and parents will be in need of one or two nights out either during or after this time. It's also winter and flu and colds are particularly bad this year so if your child is given the "green snot card" and sent home from child care it would be great to have a babysitter up your sleeve to help with work life juggle.

All CareforKids.com.au babysitters are screened, vetted and police checked by specialist agencies, so as well as a great night out, you can be happy in the knowledge that your babysitter is experienced, trustworthy and comes with proper references.

» Click here to book your babysitter today!

*Terms & Conditions



You Can Never Be Too Careful…
Why it's imperative to check your carer's background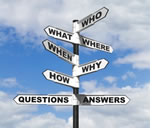 Parents are often very trusting when it comes to child care. Too trusting. A recent article in The Age revealed why it's so important to know your carers' background, and check, check and double check their credentials.

The Age article exposed a registered sex offender who was found to be living at the home of a family day carer in Melbourne's southern suburbs, raising serious concerns about the risks of home-based childcare.

The state government has asked Child Safety Commissioner Bernie Geary for a "full investigation".

"The Baillieu government has significant concerns about how this situation occurred and how it was subsequently addressed," Minister for Children Wendy Lovell said.

Family Day Care set ups are generally well vetted, but parents and children are very often put at risk with babysitters, nannies and au pairs who have been hired straight from the internet with no real evidence of their credentials or any criminal background checks.

You are within your rights to request a background or police check from any potential child care service, whether they are a long day care centre, family day care, in home care or nanny or au pair. If they refuse to provide you with evidence and references, it's better not to use them. Most child care services do require their staff to provide police checks and background/references but not all.

» Click here for more information plus a state by state breakdown on working with children checks.



Agency Or Private?
For peace of mind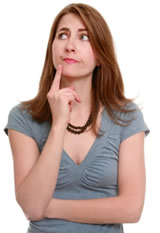 Child carers who are most likely to not have had police and background checks are of course those nannies, babysitters and au pairs employed directly from DIY websites and through private ads.

The hiring of babysitters and nannies always affords strong opinions and much discussion amongst most mums who need additional or more flexible care than is offered by traditional child care services. Cost, security and references are clearly key to hiring someone to look after young children, so whether it's a nanny or a casual or regular babysitter you're after, do you go agency or private?

Much of the time babysitters, nannies and au pairs are recommended by friends and family or friends of friends and are known to the parents requiring help.

However, in emergency situations, for peak periods such as Christmas and holidays or when parents move to a new place and don't have personal contacts, the need arises to hire an unknown carer and this is where the private vs agency dilemma comes to the fore.

» Read the full article…



Bejuggling - bemused juggling parent
How to cope with multi-faceted child care and stay sane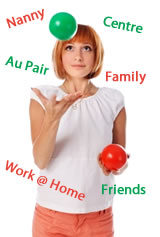 The increase in flexible working, working from home and the number of parents who are self employed and run small businesses from home is great in many ways, but as this month's mum in profile, Jacinta Tynan and last month's Kellie Connolly reveal, having a diverse working life and children of varying (st)ages and care needs often means one sort of child care doesn't suffice.

While multi-faceted child care arrangements are great in terms of helping parents juggle parenting and flexible working, it can be a nightmare when it comes to not only juggling your own parenting and work responsibilities, but also juggling the various individuals and services charged with your little ones. In fact sometimes it's so bemusing we like to call it "bejuggling".

We are becoming a nation of bejugglers: Bemused Juggling Parents who take juggling work and children to the extreme: sometimes working from home, sometimes from an office, running a business and being self-employed and occasionally having "days off". Most of the time bejugglers look like they don't know what day it is! Let alone the time of day.

With one kid at primary school, one or two pre-schoolers in child care, and possibly a baby at home, it's hard to sort out your working week and be in several places at once. So parents are turning to multi-faceted child care where more than one child care option is used.

The most frequent combination seems to be a part-time nanny or au pair combined with formal child care and/or out of hours school care – with the odd grandparent thrown in for good measure, if you're lucky.

» Read the full article…



Mum In Profile
Jacinta Tynan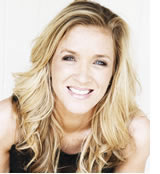 Jacinta Tynan is a News Presenter with Sky News Australia, an author ('Good Man Hunting', 'Some Girls Do: My Life as a Teenager') and columnist with Sunday Life Magazine and contributes to other publications including Sunday Telegraph and Madision Magazine. She is also patron of SISTER2Sister - a mentor program for disadvantaged teenage girls and regularly appears on Sunrise (Ch7) and Kerri-Anne (Ch9).

Jacinta and her partner, Liam, welcomed their first child, a baby boy Jasper in October 2009. Her second baby, Otis, is four weeks old, motherhood is providing more inspiration for her writing. www.jacintatynan.com.

» Read about Jacinta…




Are you a Mum or Dad and want to share your child care experience with others? Tell us your story and receive a special gift from CareforKids.com.au.

Download the questionnaire here and submit to us via email including a photo.

Featured posts
CareforKids Social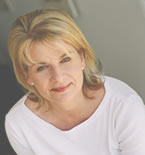 Welcome to the July issue of Child Care News for parents.

We hope you're sorted for the Winter Holidays! Don't forget that to register your choice for the Child Care Rebate payment options. On the subject of rebate and child care fees, it's been reported that child care fees are on the increase again. See our article on child care fee increases and join our CareforKids Social debate.

This month it's all about YOU. We have a number of great products for parents juggling work and child care. Firstly our fantastic Child Care Guide is now updated and available as an ebook for download. Secondly we launch the first of a series of Toolkits – designed to make your life easier. The first is the Babysitter Toolkit and what's more July is Babysitter Bonus month at CareforKids.com.au – book a babysitter online with us and go into a draw to get the next babysitter on us. And on the subject of babysitters we reveal why it's necessary to check and double check your sitter's background… actually to check ANY carer you might employ – casually or formally and we look into the perennial agency vs private hire debate.

We are a nation of bejugglers… see our article on today's flexi-workers juggling multifaceted child care.

This month's mum in profile is the gorgeous Sky News Reader, author and columnist, Jacinta Tynan, who has just had her second baby boy.

Until next time, happy holidays…

Roxanne Elliott
CareforKids.com.au®

P.S. Are you an amazing office admin person or do you know someone who is? We're looking for an expert on all things admin to join our friendly team in Balmain NSW. Click here for all the details.
Most Popular Articles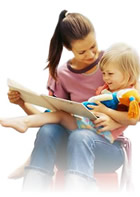 This month's most popular articles, checklists, links & tips:
How to make multi-faceted child care work for your family
Keeping your child healthy in child care
Comparing child care options
Returning to work – things to consider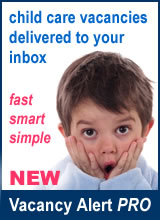 Child Care Related News Articles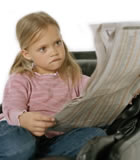 Keep up-to-date with the latest child care news articles from here and around the world.

Updated daily.
» Latest news
Privacy
---
Your Privacy is assured. We will never give, lease or sell your personal information. Period.

Privacy Policy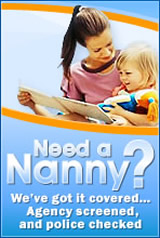 Feedback
---
Please contact us with any questions or comments. Suggestions you may have for future issues are most welcome.

Email our editor
Child care search made easy…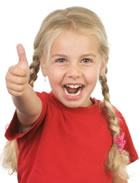 » Child care centres
» Family Day Care
» Pre-schools
» Before school care
» After school care
» Vacation care
» Agencies
» Nannies
» Babysitters
» Au Pairs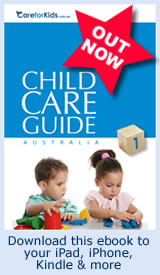 Got Some Time Out…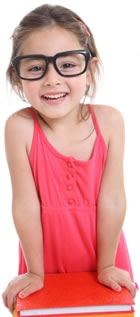 Catch up on back issues of Child Care News
June 2011
May 2011
April 2011
March 2011
More…