All I Want Is Some Child Care!
What to do when time & options are running out


January and February are peak times for enrolments in child care for the new school year and also for mums going back to work for the first time after babies.

So it's no surprise that child care places are in short supply around now. If you're finding it hard to find that elusive spot in your local child care service for the days you want, have you considered other options or the possibility of sharing the love with two or more different child care arrangements?

Penny Webb, this month's Mum in Profile is a great example of making child care work for you… in many different forms. She uses formal child care, a nanny and a friend and with a bit of discipline this really can work to your advantage.

Multi–faceted child care can be great if you're someone who works inconsistent days – for example if you temp or contract or work from home but with meetings and days here and there where being out for long days or away on business travel is necessary.

There are lots of different types of child care and mums are often not aware of their options or how to go about finding them. We have a great article that outlines the options out there from nannies, nanny share and au pairs to family day care, in home care and formal childcare and our vacancy super search let's you know where vacancies are just by entering your postcode.

For articles on all different types of child care and what they involve as well as checklists on how to select child care, questions to ask and much more, click here.



Waitlist Phobia
Vacancy Alert could be the answer to your prayers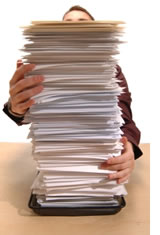 Recent new articles revealed that some people pay as much as $60 for the pleasure of registering on a child care centre's waitlist – with no guarantee of a place at the end of a wait.

Given the current high demand for child care, sometimes no matter how hard you look, there just isn't the care available to match your specific needs. Even at your preferred child care service the wait can often be anywhere from 1 to 2 years. If you've registered at a number of places, tracking progress can take up valuable time and energy, not to mention money.

With Careforkids.com.au's unique Child Care Vacancy Alert you can easily register your interest for an opening at child care services in your area and be notified when vacancies arise.

» Click here to see how it works…




Valentines' Day
Don't miss out on your hot date!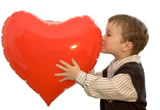 Valentines' Day is just around the corner, and even if you don't believe in all that schmalzy commercial lovey-dovey stuff, given it falls just after a hectic Christmas and summer holiday period, if there's ever a time when parents need an excuse for time out on their own as a couple or if you're not in a relationship, just on your own with your friends, then Valentines Day is that time, so get that babysitter booked!

You need peace of mind when looking to engage a babysitter, so if you have to employ someone you don't know, you should go for babysitters who are screened and referenced. That's why all babysitters listed on Careforkids.com.au are represented by reputable babysitting agencies. This means the babysitters have been subject to that babysitting agency's policy for reference and background checks and retained as a result.

You don't have to pay a membership fee - you just pay a few extra dollars for your booking for your peace of mind.

Individual carers are not permitted to register on CareforKids.com.au

Go to the babysitter search now to book your sitter and make it a DATE night!

Happy Valentines' Day!




CareforKids.com.au Launches
Stay In Touch
For companies looking to support mums & dads on parental leave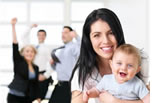 Paid Parental Leave has finally arrived and so now is an excellent time for your employer to examine their family friendly work practices.

The Business Council of Australia estimates that the cost of replacing an employee who leaves after having a baby is up to three times their annual salary. We believe that good communication and useful and helpful resources is the smartest way to hold on to these valuable staff members and to ensure their continued loyalty during a period of parental leave, so we've launched the CareforKids.com.au Stay in Touch program for employers all over the country.

In our last annual survey mums were definitely not feeling the love from employers or colleagues when it came to going back to work and employers were falling short with support and assistance: 33% of those who had returned did so for independence, 27% for career progression but the majority for financial necessity. Over a quarter (26%) felt less valued as an employee than they were before children and 36% said they had been stigmatised by colleagues or employers for being a working mum.

Just over a quarter of employers helped parents return to work after having children, with 70% offering no assistance. Of those who did help returning mums, the majority of assistance was in the form of information (16%), child care search (35%) and flexible hours (72%) or the option for occasional or regular working from home (44.4%). Of the mums who had not returned to work after children, 7% stated lack of employer flexibility and support as the key issue for their remaining at home.

» Read the full article…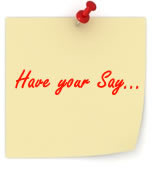 We would like to hear about your experiences with maternity leave and how you feel your employers measured up in terms of support and assistance with returning to work.

Please click here to take the anonymous poll and be in the running to win one of ten fabulous beauty bags of eye and lip goodies from Ere Perez Natural Cosmetics and INNOXA worth over $75 each.
Terms & Conditions


Child Care Benefit & Child Care Rebate
What you need to ensure your benefits are smooth and easy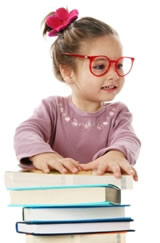 With the new school year and many parents going back to work after parental leave or with children starting in child care, it's important to make sure you are registered for Child Care Benefit (CCB) and Child Care Rebate (CCR). Whether you're eligible to receive CCB payments or not, registration and assessment ensures the CCR, as long as you are eligible in terms of residency and meet the work / study requirements.

To make sure that everything runs smoothly when it comes to CCB & CCR follow these basic rules:
The most important thing initially is, if you haven't already done so, go to your local Family Assistance Office (FAO) or Centrelink and get assessed for CCB – applying for reduced fees. Until you have done so, you will not be registered for either the CCB or the CCR, no matter what your circumstances.


And don't miss out on the CCR even if you think you earn too much for the CCB. You can still get CCR even if you are zero rated for CCB but you must have been assessed or you will not be in the system.



Get all your information together before you go! This includes:
You and your partners work/study details
Passports or birth certificates and/or existing CRN numbers
Details of all your children and the child care services they attend
Your child's immunisation register statement.
If you're unsure of what you need to provide, go to the FAO's checklist online at www.familyassist.gov.au


If you need to change the CCB registration over to your partner/spouse, he or she must be individually assessed and given their own CRN number.


Separated parents must apply individually and apply for the child care each party is liable to pay (providing proof of that liability and proof of payment).


Grandparents who have taken over the care of a child must apply for CCB as they are not automatically eligible.


Immunisation: Your child must be up to date with immunisation or have exemption. Without this your CCB could be stopped. Even if you know your child's immunisation is up to date, you need to contact FAO about it. Children without up-to-date immunisation or without exemption may not be allowed to start school or attend child care.
For any queries go to www.familyassist.gov.au where most common questions about CCB and CCR are answered. You can also call 136150.




Everyday Mum In Profile
Penny Webb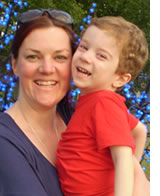 Penny Webb is 36, married to Adam and has two boys – Charlie aged 3 and Oliver aged 1.

She lives in the Hills District of Sydney, where she returned just a year ago after two years in Tasmania for her husband's work.

She's a lecturer, event contractor and runs Working Mums Masterclass.

» Read about Penny…





Are you an Everyday Mum or Dad and want to share your child care experience with others? Tell us your story and receive a special gift from CareforKids.com.au.

Download the questionnaire here and submit to us via email including a photo.


Treat Yourself…
To some SERUDERM™ facial rejuvenation!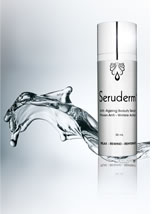 We figured that after the school / child care holidays you might feel a little jaded and in need of a bit of facial rejuvenation! So… we have the bomb of a competition for mums – your own little Valentines Day treat – an amazing pack of Seruderm™, a professional anti-ageing beauty serum that will boost collagen, rehydrate the skin, help reduce wrinkles, boost your face and lift your spirits!

Seruderm™ contains Lactic Acid to promote fresh skin cells; Snap-8, a new cosmetic ingredient that relaxes facial wrinkles and reduces the appearance of fine lines by up to 63% in 28 days for a more youthful look; and Hyaluronic Acid which naturally occurs in skin but decreases with age and can hold 1,000 times its own weight in water for extreme hydration!! IT also contains Xpertmoist™, a complex formula which has been specifically designed to rehydrate skin by up to 32%.

Sounds great, so we have six Seruderm™ packs to give away worth $149 each!

Consumer info at www.seruderm.com or 1800 676 833

Simply tell us in 25 words or less why you deserve some facial rejuvenation after this summer holidays!

Terms & Conditions


Featured posts
CareforKids Social