Despite Assurances Parents Face Significant Fee Increases
Concerns over impact on finances


It seems the Carbon Tax isn't the only incoming policy that needs to convince Australians of its worth. The new National Quality Framework, which comes into effect next year, is also causing concerns over the inevitable increase in child care fees.

As we reported last month, while Minister for Education Kate Ellis assured Australian parents that fee increases of over $1.70 per child per day were unnecessary and would not be tolerated, last month's mini poll begs to differ.

The poll revealed that 97 per cent of families have been told their child care fees would be going up this financial year, with 22 per cent saying their fees would go up by $9 or over per child per day; 11 per cent expected between $2.50 and $5 per child per day; 28 per cent expected an increase of between $5 and $7.50 per child per day and 8 per cent between $7.50 and $9 per child per day. Only one per cent said their fees would increase less than $1.70 per child per day as specified by Kate Ellis.

In an article in the Daily Telegraph, Federal Child Care Minister Kate Ellis said: "We will not let relentless fear-mongering on the cost impacts of these reforms distract us from delivering the right outcomes for Australian children and their families".

However families are very concerned with these fee increases, which will have a huge impact on the affordability of child care and the viability of returning to work for many mothers, not to mention a likely reduction in the number of places available in some areas as child care services cut back on numbers of children in order to avoid the need to hire additional staff.

65 per cent of the families polled said the fee increases they were expecting would have a significant negative impact on their family's finances with 23 per cent saying they would consider taking their children out of child care and are considering other options.

While a quarter of parents thought these fee increases were justified, over half the parents polled said they didn't think they should have to carry the burden of the new legislation.

Let us know what you think on CareforKids Social.



Tax Time
Don't forget to lodge your tax returns early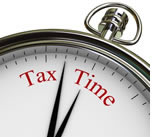 It's that time of year again and very important that everyone gets their tax returns in as early as possible if you want to ensure your child care benefits and/or rebate are calculated correctly.

Adjusted taxable income information from tax returns is used by Centrelink to determine the correct rate of payments like Family Tax Benefit (FTB) and Child Care Benefit.

The Child Support Agency also uses income details from tax returns to help calculate new child support assessments.

FTB and child care benefits are all obviously linked to your taxable income from the previous financial year, so in order to make sure you get the right adjustments made to your benefit and FTB for 2012 and any additional rebates for 2011 tax year, it's important to get your returns in ASAP.

For more information on how income is used in child support assessments, go to Child Support Agency or call 131 272. For more information about family assistance payments, go to Centrelink or call 13 6150.



Child Care Incidents
What procedures to follow if you have a concern or complaint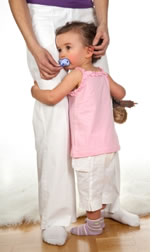 A recent investigation by the Sydney Morning Herald revealed more than 1000 children needed medical treatment and dozens were taken to hospital after serious accidents at childcare centres in NSW alone last year.

The Herald investigation obtained 4,000 pages of previously unpublished reports that show that many of the accidents were not witnessed by staff, raising serious questions about supervision.

Despite the number of incidences (and these were the ones reported), only four centres were prosecuted last year, all for serious safety breaches, including a toddler who drowned and another who was locked in after closing time. Four other services are before the courts.

While putting your child into the care of another organization is stressful enough, imagine what it's like when your child is verbally or physically abused and even injured in that care. Melinda Ayre, this month's mum in profile found herself in that position and was scared off child care for over a year. Complaints are not only to do with physical injury. Many parents face situations where they believe their children have been neglected, mentally or verbally abused.

In Melinda's case, she had to deal with all three.

"It was very stressful and upsetting at the time and I felt very guilty and frightened. DOCS were excellent and were very concerned. I had to do a complete timeline in writing and they went in unannounced and did an assessment.

» Read the full article…



The Nanny Toolkit
How to grab a nurturing Nanny like Mary Poppins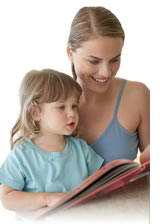 Last month Mia Freedman wrote a great article in the Sydney Morning Herald praising nannies. Despite some of the nasty ones portrayed in films and costume dramas set in gloomy and austere Victorian households, if you get yourself a good one and a "stayer" (and manage to offset some of her fees), you will be happy for a very long time and so will your children. Nannies can offer a fabulous alternative for parents who are returning to work and who have decided not to use family day care or centre-based care.

However grabbing a nanny is not as easy as you'd think. It's fraught with interviews, assessments, sizing up of their personality and whether they'll fit into your house, agree with your parenting style and be proactive with your kids rather than lie on the sofa all afternoon watching The Young And The Restless while your baby cries.

It's nerve-wracking at best. So the best thing is to eliminate as many of the difficulties and go the agency route. You know they're vetted, police checked, interviewed and referenced already. They're safe. So you can focus on how they'll fit in. And to make it even easier for you, this month we're launching the NANNY TOOLKIT.

» Click here for our complimentary nanny toolkit it has all the tools, info and resources you need to find an amazing nanny.



Occasional Care
We all need the occasional day off


Families across Victoria are hoping to reinstate funding for over 220+ community-based occasional childcare centres that have been subjected to funding cuts and are now in the middle of a blame game between two parties over $1.9 million.

The Take A Break Occasional Child Care program provides occasional care at neighbourhood houses and community centres across Victoria, including rural areas. It helps many families across the State who often have no alternative care for 40-60km and many families who cannot afford full time childcare.

Occasional Care helps mums to get the odd day or just a few hours of time without the kids to go to medical or dental appointments, meetings or just to get chores done without the kids.

It's also a huge help with the increasing numbers of parents who work from home, part time or in casual jobs with irregular hours, when child care can be very difficult to organize with most long day centres needing parents to sign up on an annual basis and stick to certain set days.

It has been announced that funding will stop on the 31st December 2011 for the Take a Break Occasional Child Care program.

» Read the full article…



Motherhood The Musical
Hosts special fundraising show for perinatal research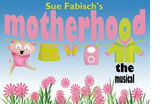 MOTHERHOOD THE MUSICAL is a hilarious, musical journey about the lives and friendships of four very different mums sharing their humorous insights into the challenges of motherhood.

Having received rave reviews following its opening in October 2010 in the USA and the UK, the musical, written by award-winning singer/songwriter Sue Fabisch features 20 sensational songs including her Top 10 Billboard Comedy hit "The Kids Are Finally Asleep".

The Musical is running a special fundraising event on October 28 for PRAMM, an initiative to raise funds to support the medical research aimed at improving the health of pregnant women and their babies.

Perinatal Research and Maternal Medicine (PRaMM) Researchers are dedicated to improving the health of mothers and their babies. Whilst every expectant parent looks forward to celebrating the birth of a healthy baby, unfortunately for a large number of families, this does not occur.

The special showing of Motherhood the Musical on October 28th at the Glen St Theatre in Belrose, NSW will donate half of the ticket prices ($65) to help raise funds for the program.

Click here to see more information on the event, or call 02 9975 1455 to book tickets to this special showing.

Ticket price also includes pre-show drinks and canapés and after-show coffee and cake and you get to meet PRaMM's medical researchers.


Mum In Profile
Melinda Ayre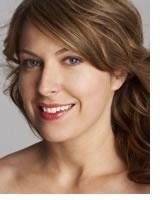 Melinda Ayre is an art director, stylist, designer and beauty editor who has recently launched her own online beauty magazine, blog and e-boutique, The Beauty Hunter.

She lives in Sydney's Eastern Suburbs with her fitness entrepreneur partner, Damien Kelly who runs a fitness studio at Coogee. They have two children, Finley (3) and Venus (2).

» Read about Melinda…



Are you a Mum or Dad and want to share your child care experience with others? Tell us your story and receive a special gift from CareforKids.com.au.

Download the questionnaire here and submit to us via email including a photo.

Giveaway For Sleep Deprived Parents
WARNING: Non-swearing parents, look away NOW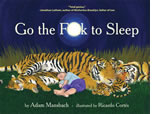 If you haven't heard of the new book for parents taking the world by storm, we should clarify a few things:

Go the F*** to Sleep is NOT a children's book, it's an adult book, a spoof in the style of a bedtime story, but very much designed for all those tired parents who just want their children to go to bed quietly and quickly so they can have an hour of peace or nod off on the sofa. Sound familiar?

If you ever find yourself sitting on your child's bed, reading "just one more story" or doing "just one more game of eye-spy" or in some cases, charades, and wanting to shout out… Just Go the F*** to Sleep then this book is for you…

Written by frustrated Dad and author Adam Mansbach, and illustrated by Ricardo Cortés it's been a smash hit around the world, as well as a YouTube sensation with readings recorded by Samuel L Jackson and our very own ex–Playschool host, Noni Hazlehurst. Brilliant casting and read in her dulcet tones, you never expect to hear an expletive from Noni, which makes it even funnier. See it here.

We have six books to giveaway to lucky mums/dads – perfect Fathers Day gift… RRP $17.95 and published by Text Publishing in Australia.

To enter, please tell us in 25 words or less why you deserve a copy.



Featured posts
CareforKids Social



Got Some Time Out…
Catch up on back issues of Child Care News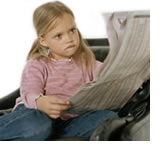 July 2011
June 2011
May 2011
April 2011
More…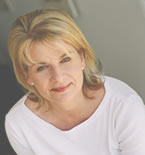 Welcome to the August issue of Child Care News for parents.

We hope you managed to get through the winter holidays with sanity intact.

This month we look at the results of our mini poll on child care increases and find your child care is going up quite dramatically. We also look at what to do in a conflict situation with your child care provider and publicise two great causes – the reinstatement of funding for Occasional Care and Motherhood The Musical fundraiser for PRaMM - an initiative to raise funds to support the medical research aimed at improving the health of pregnant women and their babies.

With many mums working irregular hours, part time and from home, we launch the NANNY TOOLKIT to ensure those looking for a nanny get themselves a great one with the least hassle possible.

Melinda Ayre, journalist, blogger, designer and founder of The Beauty Hunter website and magazine is this month's mum in profile. We also have a fabulous giveaway of the new book, Go the F*** to Sleep essential for those of us who are sleep deprived.

Enjoy, until next time.

Roxanne Elliott
CareforKids.com.au®

Most Popular Articles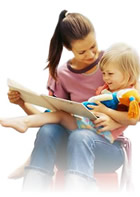 This month's most popular articles, checklists, links & tips:
Nanny Toolkit
Managing issues with your child care service
The value of visiting a child care service
Managing feelings of Mother Guilt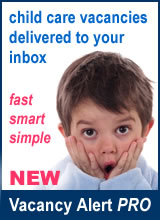 Child Care Related News Articles

Keep up-to-date with the latest child care news articles from here and around the world.

Updated daily.
» Latest news
Privacy
---
Your Privacy is assured. We will never give, lease or sell your personal information. Period.

Privacy Policy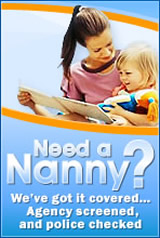 Feedback
---
Please contact us with any questions or comments. Suggestions you may have for future issues are most welcome.

Email our editor
Child care search made easy…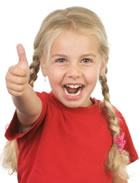 » Child care centres
» Family Day Care
» Pre-schools
» Before school care
» After school care
» Vacation care
» Agencies
» Nannies
» Babysitters
» Au Pairs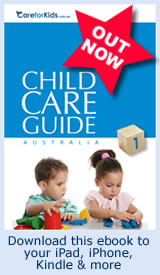 Child care people in the spotlight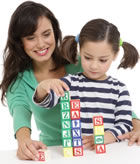 Child care professionals share a commitment to improving society by creating dynamic and nurturing care environments for Australia's youngest learners.

Meet some of them here…
Kristal Irvin
Katrina Keable
Angela Hardey
Amie Appleby
Monique Atack
Tiffany Wylde
Rebekkah Figura
Parent Toolkits

Our parent toolkits make finding and choosing child care easy.
» Babysitter Toolkit
» Nanny Toolkit
More toolkits soon…