Annual Child Care Survey Results
Parents disgruntled over public holiday charges and the increasing cost of child care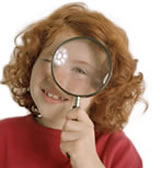 There may have been several changes to benefit you working in the last year, but results of our Child Care and Workforce Participation Survey reveal you think there is still a long way to go to make working after kids financially and emotionally viable.

With the survey in its 6th year now it's interesting to benchmark previous results and see that the elephant in the room is "still" cost of child care and making all forms of child care tax deductible. The survey results clearly reflect the pressures faced by families and that increasingly the cost of living is a significant issue.

There needs to be a shift in the way we think about working families and how they are supported and indeed how the child care industry is valued as a profession.

» Read the key findings…




There were 1,712 respondents to the 6th Annual Child Care & Workforce Participation Survey. Survey responses were collected over the course of March 2011.

New Child Care Rebate Payments
Start from July 4, 2011


In last month's newsletter we reported that the Minister for Employment Participation and Child Care, Kate Ellis, had pledged up to 630,000 Australian families who are using child care will be able to have the Child Care Rebate paid weekly from July 2011.

Two weeks ago, the Australian Parliament passed the legislation to make it possible for more frequent payment of the Child Care Rebate (CCR). The new delivery options will start from 4 July 2011, being the start of the first week of care for the 2011-12 financial year. Families will have the option to receive their CCR payment every fortnight, or potentially every week depending on their child care service.

Whether families can receive their payments weekly depends on how their child care service submits its attendance data to the government, but if the service chooses to submit on a weekly basis, then those eligible families may also receive rebate weekly.

Child care centres are required by the Australian Government to submit their attendance data fortnightly but many services submit data on a weekly basis.

This means that families whose services submit data weekly, will be able to receive their Rebate weekly and those services who submit data fortnightly, will be eligible for a fortnightly payment.

Families choosing the weekly/fortnightly payment option will also be able to choose whether to receive the CCR payments into their own bank account or to have them paid directly to the child care service on their behalf.

For families choosing to get the Rebate as a fee reduction, this will work in the same way as CCB fee reduction payments work at the moment, being taken off the fees on the weekly, fortnightly or monthly child care statement.

Families will also be able to choose to have their Child Care Rebate paid directly to their child care service and receive an immediate reduction on their bills or continue to receive the Rebate as a direct payment.

The option of more regular Child Care Rebate payments will reduce the upfront costs of care and make it easier for parents to manage the family budget.

By electing to be paid more regularly, the same family's out-of-pocket costs would be reduced to $138 per week.

Families can contact the Family Assistance Office or on 13 61 50.




Vacation Care Reminder
Easter holidays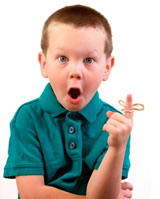 Hard to believe but the Easter holidays are upon us and just as we are back into full working mode, holidays start up again and holiday mode comes as a bit of a shock! If you're new to child care this year, you may not realise that many child care centres close over the school holidays so you need to get an alternative arrangement, fast! There are of course many different options, such a Family Day Care and Out of School Hours' Vacation care services, but they need to be booked quickly as they're often already full with their regular term time enrolees.

Most child care services do stay open over the school holidays but often require parents to confirm their child's attendance over the vacation. Many schools with Out of School Hours care offer vacation programs for pre-school kids. If you can get into them they're a great option and very good value for what they offer. NB. You can also claim child care rebate for vacation care.

So make it easy on yourself by doing a Vacation Care Search on our website now to find out the nearest services near you that offer OOSH care and run vacation programs. Search by Service, Postcode or map area and find Vacation Care quickly and easily.




Only In America
Working mums are just materialistic says county commissioner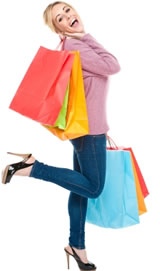 One of the most hated men in the USA in March must have been Paul Smith, the county commissioner for Frederick Maryland whose rantings on "a woman's place" caused outrage across the country.

Talking from the dining room of his rather large and comfortable house and with his wife (or possibly one of his wives as he's a staunch Mormon) and mother of their TWELVE children resolutely at his side he dismissed working mums as materialistic and selfish sorts who choose to go out to work because they hanker after such high standards of living and are too busy keeping up with the Joneses to look after their kids (and home school according to Smith).

Mr Smith has clearly not stepped out of his leafy constituency in middle America for some time. Perhaps a trip to Australia might open his eyes to mounting costs of living and food, EXORBITANT utilities bills and Australia's increasing interest rates, skyrocketing house prices and a workforce that actually needs women to be in it… In our Child Care and Workforce Participation Survey, 75 per cent of working mums said they went back to work out of financial necessity and for 30 per cent it's still not financially viable… Noone said they went back to work in order to buy expensive shoes.

Seriously Mr and Mrs Smith, working mums don't have time to spend this huge amount of cash they're apparently making anyway…the shops are all shut by the time we've picked up from childcare.

Anyway, stuff the kids' home readers, where did I put my Manolos?

For the full article from thestir.com click here.




Don't Let The Easter Bunny…
Undo all the recent good work with childhood obesity!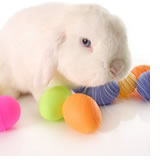 Apparently the childhood obesity rate in Australia is finally on a downward trend due to a healthier attitude to food and exercise among Australian families so get those Easter bunnies in order and back to basics. Do you remember Easter as a child? How many eggs did you get? Seems the little ones these days think Easter eggs grow on trees and Easter should involve a never ending supply of chocolate and sweets - rather like Christmas and Halloween! So make your kids work for their treats and do the full Easter egg hunt…Maybe a couple of hundred metres between each one?!

When did you last make an Easter bonnet or basket or paint some colourful egg shells? Apart from the kids absolutely loving to do this, they make their own treats AND it takes loads of time so a great activity to get the kids doing in the holidays!

Here are some simple Easter craft ideas to get in the spirit and stir those creative juices:

» Read the full article…




Disaster Zone
How you can help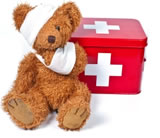 With the recent terrible events in Japan and New Zealand as well a in our own country, it seems families are being affected everywhere you turn. With preschools and schools as well as workplaces and homes destroyed in earthquakes, floods and tsunamis, it definitely puts life into perspective and hopefully gives us a better appreciation of our families and friends and what's important.

It's hard to put money into all the charities we'd like to help but two standouts that help families both in Australia and abroad and who have played a huge part in recent disasters are the Australian Red Cross and Save the Children - Japan Earthquake.




Are You An Inspired Mum?
Huggies is giving away grants for nurturing business ideas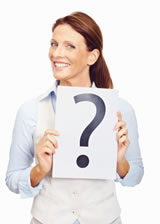 You may or may not have started a business, but if you think your idea is worthy of a grant, Huggies has the opportunity of a lifetime for you…

Championed by inspiring Australian mums Caroline Cresswell and Justine Clarke, The Huggies® MumInspired® Grant Program accepts grant proposals for thoroughly considered product and or service ideas that nurture the relationship between mother and child.

To apply you must be an Australian resident and a parent or carer of a child up to the age of 8 years.

For more info visit the Huggies MumInspired grant program website.




Everyday Mum In Profile
Alli Price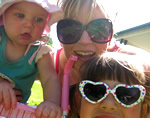 Alli Price is a mum of two girls, Amelie (4) and Freya (almost one) and lives with her partner, Sean in Melbourne, Victoria.

Alli runs MotivatingMum, a business offering support and advice for mums in business.

» Read about Alli…




Are you an Everyday Mum or Dad and want to share your child care experience with others? Tell us your story and receive a special gift from CareforKids.com.au.

Download the questionnaire here and submit to us via email including a photo.


Featured posts
CareforKids Social