The Election Result
What does it mean for child care and working families?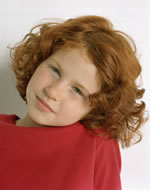 After several weeks of rather tiring to-ing and fro-ing, the final results are in.

What does the result of the election and multi party government mean in terms of child care policies and working families? Will there be a sort of hybrid of everyone's policies or a clear vision of how the government will continue to assist today's working parents with both child care benefits, paid parental leave and the child care rebate?

In it's first term Labor initiated various policies affecting working parents and child care, being the introduction of the paid parental leave scheme (from January 2011) and the optional fortnightly child care rebate payment from July 2011.

We highlight the child care policies Labor & the Greens have pledged to help working parents.

» Read the full article…

Family Assistance Helpline Delays
What you can do to avoid a long wait…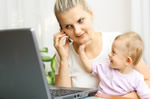 Every year, call volumes increase dramatically between July and September and the Family Assistance Office has engaged a significant number of extra staff to help manage this demand. This year, the demand is even higher than expected.

The calls increase at this time of year because a number of things happen at the same time, including:
Reconciliation of family entitlements
Advance payments of Family Tax Benefit
Budget measures
Lump sum claims for family assistance
Letters to families about their payments
What can families do?
If you are a parent having trouble getting through to the Family Assistance Office on their 13 6150 number then here's a few tips to avoid a wait in the queue.

Consider using the FAO's online services at familyassist.gov.au. Families can find information on the website to answer many of their questions, check their details and update their records. There are many functions that families can do online, such as:
View child care details and payments
Claim Child Care Benefit
Update work, training or study details
Update schooling details
If a call can't be avoided, try calling after 6.00pm local time. The call centre is open from 8am – 8pm, Monday – Friday and evenings are slightly less busy.

www.familyassist.gov.au


New Child Car Restraint Laws
Does your child have the proper one?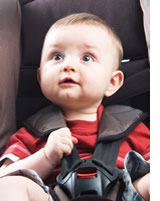 NSW, VIC, NT, TAS and QLD have already moved over to the new child care restraints laws, and WA will implement the new legislation from October 2010 with ACT following on in March 2011.

The new legislation aims to prevent deaths of babies and small children in cars due to either being unrestrained or injured due to being in the wrong restraints.

As a rule of thumb the following applies to all children under the age of seven. However some provisions will be made for children who are too big or too small for their allocated age-appropriate restraint recommendation (see the indicative weight chart below to help you).

» Read the full article…


Make "Date Night" a Reality
Book a babysitter and have a chance to win a Roses Only Date Night Gift Box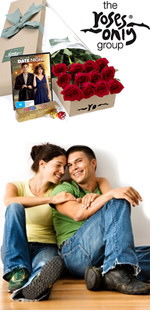 For September CareforKids.com.au has teamed up with Roses Only for a special Babysitter promotion.

If you book a babysitter online throughout the month of September with CareforKids.com.au, we will make it really special! Simply go online to book and use the handy repeat booking feature to make it a regular "Date Night" and you could win one of two Roses Only Date Night Gift Boxes, which includes beautiful long stem roses and the "Date Night" DVD starring Tina Fey and Steve Carrell.

We can't guarantee you'll have as much of an adventure as they do in the film, but as all CareforKids.com.au nannies and babysitters are screened, vetted and police checked by specialist agencies, you can rest assured that your babysitter will be experienced, trustworthy and comes with proper references… so you can focus on "rekindling the romance".

Click here for your chance to win & "Rekindle the Romance" and don't forget to "repeat" the booking to make it a regular "Date Night".

Terms & Conditions


Give a Big Hand For Australia's Hands-On Dads!
91% of Dads are just perfect in every way…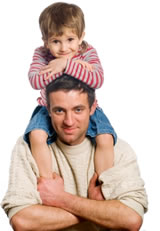 Last month we asked you to take the Australia's Most Hands On Dad Poll and let us know just how great Aussie dads are… We received almost 600 responses with over 90 per cent of Dads being nominated for Australia's Most Hands On Dad and just cannot be faulted in the Dad department!

We like to think that despite the stereotype of the typical Aussie bloke, Australian Dads are very hands on as parents. With more and more parents both working (44% of the families who responded), it's becoming ever more necessary for Dads to play equal role in general parenting and child care duties.

While 86% of dads are working, 14% are stay-at-home or single dads, acting as primary carers.

But whether working full time, part time or stay at home, Dads are playing a huge role in the day to day parenting and child care. Gone are the days when Dads left the child rearing to the mothers and only took part in the fun bits; today's dad is hands on in every way.
25% of dads do most of the drop offs – more than the mums – and 38% of couples do equal share. Of those Dads who don't do the lion's share of pick ups and drop offs, 22% pick up or drop off most days; and 19% at least a couple of times a week.


42% of dads ALWAYS take time off to look after sick children or do dentist/doctor's appointments; and 52% do occasionally.


85% of dads take active part in weekend activities (e.g. swimming lessons, football, ballet etc) with the kids; 12% do so occasionally.


55% of dads ALWAYS take the kids to weekend play-dates and birthday parties; with 34% occasionally taking them.
91% of dads were rated "Australia's Most Hands On Dad" - just cannot be faulted!

0% was voted "Dud Dad"; only 1% as "Fair weather dad" – only does child care etc when it suits him; and 8% as "Good time dad" – fairly willing but really only wants to do the fun bits.

» See who the Most Hands on Dad's are…


Everyday Dad in Profile
(and Hands on Dad!)
Michael Klim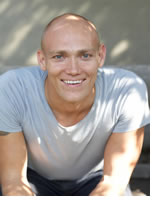 Olympic swimming legend, former Braun ambassador and now husband, father and creator of MILK skincare products lives in Melbourne with his wife Lindy and their two children, Stella (4) and Rocco (2).

CareforKids.com.au asked Michael about fatherhood and how hands on he reckons he is…

» Read about Michael…
Are you an Everyday Mum or Dad and want to share your child care experience with others? Tell us your story and receive a special gift from CareforKids.com.au.

Download the questionnaire here and submit to us via email including a photo.


MILK Skincare for Men
Three lucky 'Hands on Dads' will win…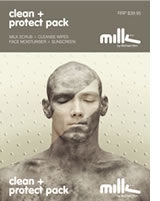 Michael Klim is best known as one of Australia's most successful swimmers of all time. He is a world champion, a world record holder and three-time Olympian (with medals from all three, including two gold). MILK is Michael's latest triumph, here's his story:

MILK skincare for men is a fresh, easy-to-use set of products, made using natural marine-based ingredients (such as brown seaweed and algae extracts). Personally researched, tested and created by Michael Klim. MILK is about helping guys feel good about their skin and relaxed about taking care of it.

MILK Clean + Protect Pack
Even the most hands on Dads can be a bit hands off when it comes to skincare so the Clean + Protect Pack is perfect for those low maintenance types!; A great way to get clean skin and protect from the elements every day.

For the Wipes, massage in a circular motion over the face and neck until all dirt and grime is removed. The Wipes are gentle enough to be used daily and alcohol free. After this apply Face Moisturiser + Sunscreen to face and neck.

Three lucky Dads will have the chance to win a MILK Clean + Protect Pack worth $39.95 each.

This gift pack contains the dual action MILK Scrub + Cleanse Wipes (25 pack) and Face Moisturiser + Sunscreen SPF 15+ (150ml).

For more great skincare from MILK go to milkskincare.com

Due to the overwhelming response to our Dads poll, we will draw another three Dads who will be notified shortly.


Featured posts
CareforKids Social