Hygiene & Safety Standards in Child Care
What parents should look out for…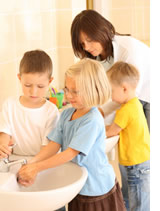 A recent report by the National Childcare Accreditation Council (NCAC) highlighted the need for greater hygiene and safety standards in child care so what should parents be looking for when considering a child care service for their child?

Accreditation
It's important to remember that the majority of centres do a great job of looking after our children.

In fact 87 per cent of the long day care centres accredited with the NCAC at 1 July 2010 achieved High Quality assessments in all seven of the quality areas. This is a significant achievement!

To ensure child care centres maintain high standards the NCAC has a strict accreditation process which evaluates services on a variety of criteria.

The NCAC inspectors consider a range of factors in making their decisions including how well staff supervise and engage with children, the safety of the environment and how well food safety and hygiene standards are maintained.

Areas of Concern
Of the centres which failed the recent accreditation process the areas they most often received an unsatisfactory rating included:
Ensure that potentially dangerous products, plants and objects are inaccessible to children.
Implementing effective and current food safety and hygiene practices
Ensuring toileting and nappy changing procedures are positive experiences
When weighing up your child care options it's important to keep these things in mind.

» Read the full article…



Early Childhood and Child Care Ministers Announced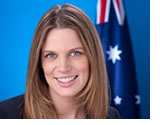 Prime Minister Julia Gillard has announced her new ministry and responsibility for the early child care sector has now been split between two people.

The Previous Minister for Early Childhood Education and Child Care Kate Ellis retains an important role in the sector as Minister for Employment Participation and Child Care and she is joined by Peter Garrett as Minister for Schools, Early Childhood and Youth.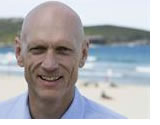 It's too early to say what this change will mean for the child care sector right now, however, the Community Child Care Co-operative (NSW) believes that elevation of the early childhood portfolio to a cabinet level position highlights the importance of child related policy areas.

In a statement made following the announcement the Community Child Care Co-operative (NSW) said it's difficult to say what impact splitting the portfolio will have: "On one hand dividing child care and children between two Ministers could be significant, but depending on the break-up of responsibilities, it may not. If Kate Ellis retains responsibility for the National Quality Framework, the separation of child care and education may be of some concern, as could the grouping of child care with workforce participation."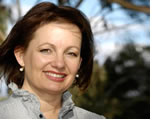 The Coalition's Shadow Ministry has also been announced and Tony Abbott has appointed Sussan Ley as the Shadow Minister for Child Care and Early Childhood Learning. Ms Ley has also been given the job of Shadow Minister for Workforce Participation.

CareforKids.com.au has sought clarification from the Government (DEEWR) on how these appointments and the division of the portfolio will operate. As soon as we receive a response we'll let you know. In the meantime, tell us your thoughts about the sector's new ministers by visiting CareforKids.com.au/Social.




When it comes to babysitting
How old is old enough?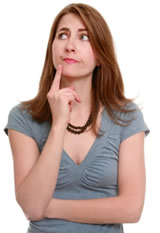 A recent news article stated that President Barack Obama's daughters might be growing up in the White House, but that does not mean they have to miss out on a rite of passage for American girls – apparently they are being groomed for their first job – babysitting.

President Obama said in a television interview that he was also teaching his daughters Malia, 12, and Sasha, 9, about savings, interest and money management.

"What I'm doing now with Malia and Sasha is they're getting an allowance," Obama told ABC's Good Morning America. "They're starting to get old enough where they may be able earn some money babysitting. They've got their own savings accounts".

Any First Daughter babysitting service would be highly sought after, as presumably as well as the prestige, parents could expect a full retinue of Secret Service protection for their little ones! A perfect situation all round, that is depending on what they charge of course! We're not sure what the going rate is for a team of White House bodyguards these days…

» Read the full article…

So at what age are kids old enough to cross the line from being babysat to being babysitters? Click here to take our babysitting poll and let us know.

By completing the poll you automatically go into the draw to win* the latest CD from Play School's Jay Laga'aia - 'I Can Play Anything' courtesy of ABC Kids and Roadshow Entertainment.

* Terms & Conditions




Junior MasterChef
Throws parents a lifeline in the battle for healthy food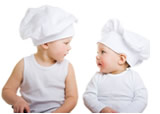 MasterChef is back on the TV, but in a new and even more compelling format for children.

For all those parents whose kids were glued to the grown up MasterChef this year, Junior MasterChef is providing an even better reason for kids to stay up a little bit late on Sunday evenings. Compelling viewing (though slightly freaky at times) it gives a whole new insight into the ability of kids to understand food, love food and eat healthy, non processed food.

Not all of it healthy of course, all MasterChef contestants young and old seem rather too partial to lashings of butter and cream, but the right idea is there. Hurray. Suddenly small children all over the country will be tucking into all their veggies - stir-fried, tempura'd, julienned and any other way they can get their hands on them. Seafood will be eaten in shoals and chocolate only consumed if it's been tempered…

So child care services and parents should act now and use the momentum and interest that Junior MasterChef provides.

» Read the full article…

To be in the running for a very cool Fridge-to-Go lunch pack tell us what your little MasterChef loves in their lunchbox in 25 words or less… there are three to giveaway.*

* Terms & Conditions




Best Companies
Working Mother announces 100 best companies for 2010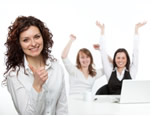 Family-friendly benefits and programs that help keep working mums' careers on track have moved forward in the 25 years since the launch of pioneering US magazine, Working Mother's first Best Companies list. Now Working Mother 100 Best Companies offer programs that help all employees with their struggles to gain some work-life balance.

Twenty-five years ago,Working Mother made a bold decision to launch its first Best Companies initiative and challenged companies to address the unique needs of working mothers. Today, they celebrate our winners' continued commitment to their employees through an ever-increasing array of family-friendly benefits.

The new class of Working Mother 100 Best Companies sets the bar higher than ever before, each one offering a menu of benefits including formal and informal flexibility–with flextime, telecommuting and temporary part-time work options, to name only a few.

And several companies based in Australia make the cut too…including Accenture, American Express, AOL, Bain & Co, Cisco, Diageo and Deutsche Bank, Ernst & Young, HP, IBM, KPMG, Merck, Microsoft, McKenzie, P&G, PWC and Verizon. A number of them are also clients of CareforKids.com.au corporate program, so congratulations on all those who made the list!

To see the full list go to 2010 Working Mother 100 Best Companies or to find out more about how you can enhance your benefits program to help working mothers in Australia click here.




Movember - Dads Get Ready
For the hairy month…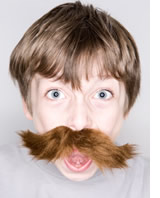 Yes it's that time again when dads get to have a month off shaving to be berated for tickly chins and made fun of by partners and colleagues for their lack of growth or new hirsute look. It's also when dad's strangely take even longer in the bathroom than they do when they're shaving; spending hours preening, trimming and combing their new moustaches and beards…

We know you all secretly love the month of MOVEMBER and so you should because it's in a great cause – awareness building for prostate and testicular cancers – so why not get your child care centre to run a dads' sponsorship program and encourage everyone to get hairy! For more info on fundraising go to www.movember.com.au




Everyday Mum in Profile
Nikki Parkinson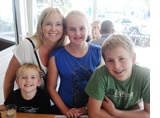 Nikki Parkinson is a journalist cum blogger cum fashion and beauty stylist who lives with her husband and three children on the Sunshine Coast…

» Read about Nikki…






Are you an Everyday Mum or Dad and want to share your child care experience with others? Tell us your story and receive a special gift from CareforKids.com.au.

Download the questionnaire here and submit to us via email including a photo.


Fridge-to-Go Giveaway
Tell us what's in your little MasterChef's lunch box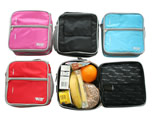 Spring has sprung and we all need to start keeping our kids lunch packs cooler now the weather is getting warmer. Fridge-to-Go has a new range of fabulous little lunch packs in store and with up to 8 hours of fridge-cool food, there's no excuse for kids to avoid fresh food for lunch.

Sandwiches stay crisp, yogurts and cheese stay cool and appealing and bacteria had no chance due to Fridge-to-Go's patented Surround Cooling™ Technology. Simply keep the special cooler panel in the freezer over night and pop in the special pouch in the lunch pack in the morning. Their lunch will stay cool right up until they come home and you inspect it to see what has been eaten!

To be in the running for a very cool Fridge-to-Go lunch pack tell us what your little MasterChef loves in their lunchbox in 25 words or less… there are three to giveaway.


Featured posts
CareforKids Social