The Real Cost of Child Care
Are your fees set to rise from 2011?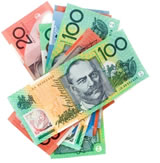 With some of the Government's staff ratio changes due to take effect from 2011 the debate about how much these changes will impact the affordability of child care for families is raging.

On October 29th the Allen Consulting Group published findings of a study commissioned by the NSW Government, which estimated the cost of hiring more staff to meet the ratio meant a daily fee rise of $9.62 for each 0 to 2 year-old place.

The report said the changes could result in an extra 1324 childcare places in the under-supplied under-two age group. Centres are currently limited to providing 30 places for children aged 0 to 2; this will rise to 40 places under a new industry deal.

However Allen Consulting said if centres spread the increased cost across their services, it would mean a fee increase to all parents of $1.34 a day in long daycare, and $2.41 a day in occasional care.

President of Childcare NSW, Vicki Skoulogenis said that while Childcare NSW was not opposed to the reforms, federal government needed to put more money into childcare benefits to pay for it.

In a speech at the Early Childhood Australia Conference last month the Federal Minister for Child Care, Kate Ellis stated that average out-of-pocket increase for a family earning $80,000 per year would be $0.57 per week in 2010-11 rising to $8.67 per week by 2014-15 for one child attending full time long day care.

The Australian Childcare Alliance (ACA) strongly refutes the Government's claim and in a recent Channel 9 news report Lyn Connolly from ACA said she couldn't understand why the Minister was continuing to push the $0.57 line.

"The largest non-profit organisation in the nation says that from next year costs will increase by $2-$20 per day" said Ms Connolly. Click here to view the Channel 9 interview.

While it's too early to know exactly how much the cost increases will be, one thing is certain, costs for families will go up.

Click here to take our super short mini poll to tell us your opinion on the question of cost and the potential impacts this will have on your child care service.

» Have your say…



Paid Parental Leave
Do you know your entitlements?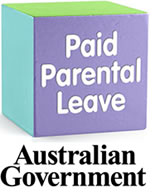 The new Paid Parental Leave scheme comes into being in January 2011, but with the election campaign and different parties talking about different parental leave ideas since it was announced, many parents are still fairly confused as to what Paid Parental Leave actually entails and what their entitlements will be. The rule of thumb is that Parental Leave Pay will be available to working parents who meet the eligibility criteria*

You will have access to Parental Leave Pay if you are the primary carer of a child born or adopted from 1 January 2011. If you are eligible, you will be able to receive Parental Leave Pay at the National Minimum Wage (currently $570 per week), for up to 18 weeks, plus any additional payments depending on your employer's individual company policy.

Centrelink now has a leave estimator online which gives parents a good way to see what their entitlements will be.

» Read the full article…






Off To School…
Are you and your babies ready?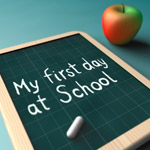 Our Annual Tips for Transition from Child Care to Big School

Rather like second timers listening to first time mums going on about routines, mothers with kids already in big school will be sending their little ones off without so much as a sniff this January, wondering what all the fuss is about. In fact they may do a little dance of freedom when they get round the corner!

October and November are traditionally the months when your little ones will take part in stay and plays and orientations for big school. And while full of excitement for the new year and joining friends and family in this big and exciting place, it can also be a time of overwhelming emotion for both parents and children!

Apart from the emotional trauma of your child going to school, this time can also herald even more stress on working parents in terms of dealing with short school days as well as the worry that their child may not be quite ready. Are you throwing them into a situation they're not ready for so you can get back to work, regain your sanity, your social life or time to do the chores and go to the toilet without an entourage? This is all part of Mother guilt. The first day at child care was just the beginning!

It may all seem daunting but it will quickly pass when you see just how much your little one loves his or her new school and you'll feel so much better if you are prepared and know that both you and your child are ready for the transition to the next phase…

Is your child ready?

Certainly if your child has been in fairly structured child care or pre-school several days a week, there are likely to be few issues apart from tiredness, given he or she is already used to routines, lessons and expectations of behaviour; but for those children who haven't been in formal care for more than a couple of days a week, the sudden change to full time big school can be fairly daunting:

» Read the full article…




Vacation Care
Summer holidays only 7 weeks away!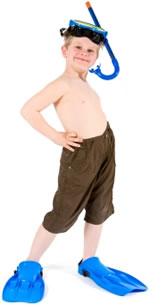 The summer holidays are only seven working weeks away (gulp) which strikes fear into many working parents with children in child care that closes over school holidays or with young children in primary school. With most working parents only getting the standard 4 weeks holiday per year, vacation care is a necessity but often hard to come by.

Many child care services do stay open over the school holidays but often require parents to confirm their child's attendance over the vacation.

Make it easy on yourself by doing a Vacation Care Search on our website now to find services nearest you that offer OOSH care and run vacation programs. Search by Service, Postcode or map area.

Many working parents don't have family to fall back on, and if vacation care is hard to come by in your area or budgets are tight, an alternative to vacation care programs or filling your child's time with tennis or swim camp is to vacation care with other families.

» Read the full article…




Help Make a Real Difference
Join up and help in the fight against breast cancer with Register4



On Pink Ribbon Day (October 25th), Sarah Murdoch, Patron of the National Breast Cancer Foundation officially launched Register4, Australia's first national online research register and encouraged all Australians aged 18 and over, with or without a breast cancer diagnosis to join up and help the fight against breast cancer in a very real and practical way.

Breast cancer is still the most common cancer affecting Australian women and incidence has been on the rise. What if there was something unique about you that could help answer the big questions about breast cancer?

Register4 is Australia's first online community for volunteer breast cancer research participants. By joining up you could help researchers spend less time finding volunteers and more time to find a cure.

From volunteering as a research participant to spreading the word, there are many different ways you can help the Register4 breast cancer research community. It's free to join, you don't have to raise money. The first thing you'll be invited to do as a Register4 member is answer some initial health and lifestyle questions. Along with the information provided on your registration form, Register4 uses this health and lifestyle information – which is stored safely and kept completely confidential – to determine which projects are right for you.

If you meet the criteria for an accredited project, Register4 will send out an email inviting you to participate. You can say yes or no – the choice is always yours. If you say yes, we'll forward your details to the researcher.

The choice to participate is entirely up to the individual and projects will vary from completing a simple questionnaire to something more involved such as joining an exercise study, providing a sample of blood, urine, saliva or breast tissue.

To find out more about the campaign and how to join up, go to Register4.org.au




Everyday Mum in Profile
Sallie Rodd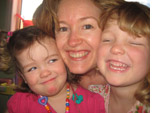 Sallie Rodd has two daughters: Ashlin 4½ and Olive 2½ and is married to Matthew. The family live in Concord West in Sydney.

Sallie runs Cheeki Events, an event business that designs individual events for companies who want to include or target children and families. She runs the business with her good friend and business partner, Hannah Morris.

» Read about Sallie…




Are you an Everyday Mum or Dad and want to share your child care experience with others? Tell us your story and receive a special gift from CareforKids.com.au.

Download the questionnaire here and submit to us via email including a photo.


Make Christmas Shopping Easy
…and help support your child care service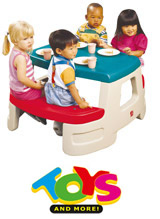 We know what it's like trying to get your kids' Christmas shopping done in secret when you're busy. So for busy parents what better way to get Christmas sorted than online where the toys are delivered straight to you (at your office or home) and as an added bonus you can be supporting your child care service!

Toys and More is one of Australia's leading online toy shop and fundraiser. Both the Toys and More online toy store and the Catalogue Fundraiser help children's education by supporting and rewarding schools, centres and groups across Australia.

Click here to find out how your school, centre or group can get involved!

This Christmas simply buy your gifts online from ToysandMore.com.au and nominate your child care service or school, so that they reap the rewards of your purchases.

Nominated child care centres or schools will receive either 20% of the retail value of Toys and More orders as a PURCHASE VOUCHER to spend on educational resources from Educational Experience OR they can receive 10% of the value of your Toys and More order as CASH, to spend as they wish.

Click here to check out the great toys on offer and to see terms and conditions of the Toys and More fundraiser program.

What's more… if you purchase $110 or more you receive a bonus gift and by forwarding a copy of your order to competition@careforkids.com.au you go into the draw for this super Big Top Picnic Table from Toys & More valued at $207.90 which you can keep for yourself or give to your child care service or preschool.

Happy Christmas Shopping!

Terms & Conditions


The Love You Book Giveaway
Tell us how you share the love


Does the world need more love? Of course! The Love You Book is a beautiful children's story book created by Andrew Wynne and Emma Scott. It explores the heights, depths and breadth of love in charming and innocent rhyme. The innocence of the verse is taken up by the characters: A cheeky cat, a cuddly bear, a little angel and a soulful and vulnerable little girl. It's fun, positive and whole-hearted: The way we wish love could always be.

Emma Scott, co-author: "The Love You Book is a simple and enjoyable way to make sure your loved ones KNOW they are loved. The need for love is hardwired into the human soul; it nourishes our spirits and helps us develop in ways we're just starting to discover. Our kids need all the love they can get - so do mums, dads, grannies and grandpas. Everyone needs to feel loved, so why not spread a little more of it about?"

Initially a collaboration between a dad and his kids - a daily game where night after night they would search for the best ways to say I love you, The Love You Book became a collaboration between a dad and a designer who transformed the ideas into a wonderful fantasy world filled with character, that breathed life into the family's simple declarations of love. It's the perfect tonic for both children and parents at the end of a busy and often fraught day!

On sale in all good book stores now theloveyoubook.com

We have four to give away. To enter tell us the special ways that you share the love and let those close to you know that they are loved…

Terms & Conditions


Featured posts
CareforKids Social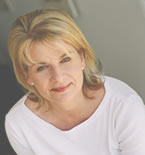 Welcome to the November issue of Child Care News for Parents.

If Spring's underway it means that both Christmas and the summer holidays are just around the corner so we look at how you can get your kids' pressies easily and conveniently and fundraise for your child care service or preschool at the same time.

We also look at the annual dilemma of what to do with kids in the summer holidays with tips on finding vacation care and how to manage sharing vacation care with friends. With the new child care regulations child care fees are tipped to increase and we ask you to let us know how the possible fee increase will affect you.

January heralds in the new school year so we have our annual tips on how to get through the transition to big school as smoothly as possible – for both parents and children! And we give you an overview on how to assess if you're eligible for the new Paid Parental Leave which comes into being on January 1 2011.

We have the results of our "How old is old enough" babysitter poll – click here to find out what our readers think.

Our mum in profile this month is Sallie Rodd, co-owner of Cheeki Events, and we give you the chance to win a copy of the gorgeous new book, The Love You Book by Emma Scott and Andrew Wynne.

Finally with Breast Cancer Awareness month just past, we let you know how you could make a very real impact on Breast Cancer Research by registering as a research candidate with Register4.

Until next time.

Roxanne Elliott
CareforKids.com.au®


Most Popular articles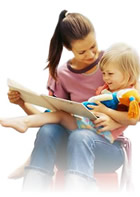 This month's most popular articles, checklists, links & tips:

Preparing your child for school

Managing feelings of mother guilt

Babysitter checklist

Cost of child care

Child Care News Bulletins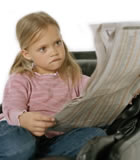 Keep up-to-date with the latest child care news articles from here and around the world.

Updated daily!

» Read the latest news
Privacy
---
Your Privacy is Guaranteed. We will never give, lease or sell your personal information. Period!

Privacy Policy
Got Some Time Out…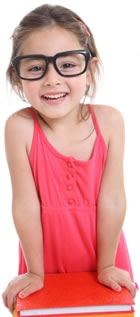 Catch up on back issues of Child Care News

October 2010

September 2010

August 2010

July 2010

June 2010

May 2010

April 2010

March 2010

February 2010

December 2009

November 2009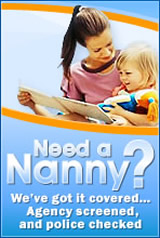 Feedback
---
Feel free to contact us with any questions or comments. Suggestions you may have for future issues are most welcome.

Email our editor
Child care search made easy…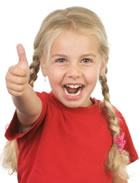 » Child care centres

» Family Day Care

» Pre-schools

» Before school care

» After school care

» Vacation care

» Agencies

» Nannies

» Babysitters

» Au Pairs