Government Policies
Increasing pressure on child care providers may lead to more shortages in areas of most need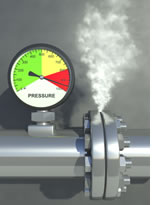 In late April the government confirmed that the much hyped building of 260 new child care centres across the country was not going to happen. With this decision being the focus of widespread debate in the media and amongst parents, the new National Quality Framework may be the bigger culprit when it comes to putting increased pressure on child care providers and parents alike.

Minister for Child Care Kate Ellis blamed the Government's policy backflip on the changes to the childcare market in the wake of the ABC Learning Centres collapse: "The insolvency of ABC Learning is the greatest ever shock to the Australian childcare market," she said.

New data has become available from the relatively new Child Care Management System which supports long held industry claims that there is no massive Australia-wide shortage of child care places. However shortages do exist for under twos in the more expensive suburbs of the capital cities where cost of land is high and therefore cost prohibitive for most potential child care providers, but where there is clearly a concentration of working parents with full time or part time jobs and a need for child care.

Child care providers will face additional pressure when they start to comply with the government's new National Quality Framework.

One of the key requirements of the National Quality Framework will be minimum child:carer ratios. To comply with this, many providers will either cut the number of places they offer or increase the number of workers they employ or a combination of both measures. Whichever way they move, this will place an additional cost burden on these providers and many will be forced to pass on the costs to parents in the form of fee increases. This increase in fees may very well be enough to dampen demand for the fewer places on offer.

At present, places for under twos are just not financially viable for many child care providers. With the introduction of the new 1:4 ratio for under twos and 1:5 for two to three years old it will be even harder to justify servicing this age group.

» Read the full article…

The Soaring Cost Of Child Care
Is it forcing parents to send kids to school early?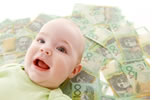 Last week the Daily Telegraph printed a story which revealed some parents are sending their children to school early, even if they may not quite be ready, in a bid to avoid the exorbitant child care fees.

Bruce McDougall, on May 29, said that the "soaring cost of childcare is forcing thousands of parents to pack their children off to school before they turn five and can cope in the classroom"…

The article, based on an exclusive survey commissioned by The Daily Telegraph found more than 70 per cent of parents planned to send their children to school as soon as they were legally eligible, which seems fairly obvious if not a little low! Fourteen per cent, however, said this was because school was cheaper than childcare.

Childcare NSW president Lyn Connolly said it was "outrageous" that schools took so many 4½-year-olds despite advice they were not ready for school.

"We have had children go to school and return to us as late as July or August," she said.

In Australia, school age requirements, as with so many other vital parts of Australian life, are not Federal but set by State, so it's all very confusing in terms of when a child is at the right age for Kindergarten.

There is also a trend towards "holding back" children in Australia where it is quite common for children to turn 6 early on in their Kindergarten year. The fact that so many children of legitimate school age are "not ready" could also be due to the fact that Australia still has no compulsory pre-school system to prepare them for school…

Another issue on the government's ever growing "To Do" list!

Would you consider sending your child to school early to avoid another year of child care fees and do you think pre-school should be compulsory?

» Tell us and you automatically go into the draw to win one of five Ecochic.com.au gorgeous scented Soy Candles… perfect for Winter.

Terms & Conditions


New Rating System For Child Care Services
Let us know what you think about the proposed rating system…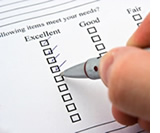 As part of the Government's National Quality Framework a new rating system is to be introduced with each service being rated on the standard and quality of service they provide. The new Framework will come into being on 1 July 2012.

The new National Quality Standard is divided into seven areas that contribute to the quality of early childhood education and care. These areas have been identified by research and are:
Educational program and practice
Children's health and safety
Physical environment
Staffing arrangements (including the number of staff looking after children)
Relationships with children
Collaborative partnerships with families and communities
Leadership and service management
Child care services will be assessed on their performance across the seven quality areas that make up the new National Quality Standard (as above) and given one overall rating.

» Read the full article…


Double Drop Off Nightmare
Could Pre-school / OOSH hybrids be more viable?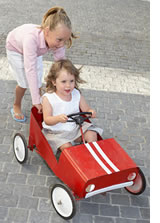 According to Julie Gillard, the original decision to build the 260 child care facilities mainly on school grounds was designed to help reduce the "double drop-off" nightmare in the morning for many working families. With the backflip on the building of the new facilities, the double drop off nightmare of many inner city families is set to continue…

Most of the 38 centres (of the promised 260) that are being built are pre-school facilities on school grounds, catering for 3 to 5 year olds in an effort to improve preschool education so transitioning to school is easier and will help with many parents' morning double drop off routine.

The results of this year's Annual Child Care and Workforce Participation survey revealed that 52% of parents use out of school hours care (OOSH) either occasionally or regularly. However 29% were unable to get their kids into after school care from the beginning of the year. At the end of term 1, 19% were still waiting for places. Almost a quarter of children at OOSH facilities were attending a nearby location or other school for their after school care.

There is clearly a need for more OOSH care as well as general pre-school child care, so centres catering for pre-school and OOSH together would be particularly welcome.


Getting More Women To Return To the Workforce
Read our poll findings for the most significant factors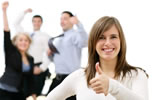 Last month our mini poll asked you to let us know the most significant 3 factors that would persuade you to rejoin the workforce? While there was some pre-budget debate on whether child care rebate and benefit should be streamlined and all means tested or what measures would encourage women back to the workforce, we asked you to tell us exactly what you thought.

The results were very interesting and generally financial aside from "flexible working conditions" which rated number 2 on the list and was voted for by 57% of respondents.

According to almost two thirds of you, and rated number one on the list, all child care should be tax deductible. Half of you thought child care fees should be lower; a third thought mothers helps and nannies should be eligible for the same rebate and benefit as other child care services; just under a third think the child care benefit means test thresholds need to be higher; a third also think there should be paid maternity leave and 29% think the rebate should be paid to parents more frequently (than the current quarterly payments).

To summarise, the most significant three factors that would persuade you to rejoin the workforce, in order of significance, are:
All child care to be tax deductible
More flexible working conditions by employers
Lower child care fees
Congratulations to Tania Parkinson, Irena D'Elia and Melissa Veitch who are the lucky recipients of the new Essentially INNOXA bath and body pamper range.


Everyday Mum In Profile
Cris Bucknall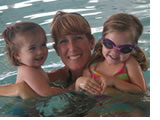 Cris Bucknall, nee Edwards, lives on the Gold Coast and is married to Jack. She has three kids: Emery 2, Kira 4 and stepson, Lewis 12.

An interior designer originally from the USA, Cris started out as a set designer in Hollywood, before travelling to Fiji and then Australia designing hotels and resorts before setting up her interior design company MEI Mannigan Edwards International.

This year she launched ecochic.com.au, a web-based retail shop showcasing eco friendly furnishings and homewares. She runs this from her home office with her colleague and friend, Paula Breckman.

» Read about Cris…



Are you an Everyday Mum and want to share your child care experience with others? Tell us your story and receive a special gift from CareforKids.com.au.

Download the questionnaire here and submit to us via email including a photo.


Bullying In Child Care
Being informed and empowered
by Melissa Graham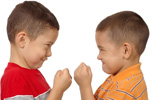 This month we are proud to present an article about bullying by the Director of Break Through Bullying Melissa Graham.

When a parent comes to me saying, "I need to talk to you about my child being bullied," I am immediately concerned. Bullying is a serious issue. It is a subject that raises emotions, stirs personal stories and invites opinions from people about what can be done to overcome this problem. It is a topic that needs sensitivity and a rational, informed approach. I know from personal experience that being a parent and being rational do not always go hand in hand, especially when your instincts tell you that your child is not safe.

Talking about bullying is the way that we can come to terms with the issues and work together to make positive changes. As a parent, initiating a conversation about bullying with a carer or teacher is a great place to start if you have a concern. But, with emotions stirred and thoughts of the tough times that your child appears to be experiencing playing on your mind, how do you approach the subject of bullying in a rational and appropriate way? Being informed about what bullying is could help you as a parent to feel empowered to assist your child by approaching an early learning centre or school with confidence. By talking and working in partnership, the difficult situations your child may be facing can begin to change for the better.

As parents, understanding bullying and the terms that surround it can be confusing if we have different definitions of what bullying is.

» Read the full article…


Featured posts
CareforKids Social