Paid Parental Leave
Finally gets its due date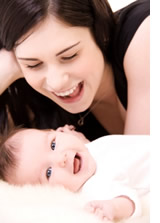 Expectant parents with babies due around the end of December will be crossing their legs and praying their newborns are late in anticipation of the new paid parental leave which is due January 1, 2011.

Conceived in Kevin Rudd's 2007 election campaign, it's been the longest gestation in history, but it will finally be delivered (no doubt by forceps) early next year.

Passed on June 17th, the new scheme will provide 18 weeks paid parental leave at the current minimum wage, which will soon be $570 a week and can be shared between mother and father.

To qualify for Labor's scheme, the nominated parent must work at least 330 hours in 10 of the 13 months before the child's birth or adoption, with a maximum two-month break. Their income may not exceed $150,000 a year.

Also, women who need to take time off work because of difficulties during their pregnancy will also be eligible, if they would have otherwise met the work test.

About 150,000 families with babies born or adopted on or after January 1, 2011 are expected to qualify for the scheme that also requires employers to top it up with any program they already have in place.

So what does it mean for parents across the land?

» Read the full article…

School Zones Outside Child Care Services
Are You In Favour?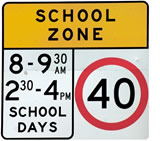 Recently a bus careering into a child care centre in Sydney (during the night, so no one was hurt) resulted in 2UE's talk back morning show hosting a discussion on whether child care centres and pre-schools should be given 40km/h speed restrictions in the same way that schools are.

Many respondents to the snap poll were not in favour, believing that there are many irrelevant school zones as it is (examples being Parramatta Road in an area with a pedestrian overpass) which only serves to slow down the already busy traffic.

With the number of pre schools and child care centres dotted all over built-up areas it would seem that it would be pretty impossible to maintain flow of traffic if there was a school zone around every one of them. Would this also have to include family day care centres, playgroups and playgrounds? The list could go on.

» Read the full article…


Child Care Rebates
To be paid fortnightly from 1 July 2011
Tell us and win a gorgeous INNOXA skin care gift pack…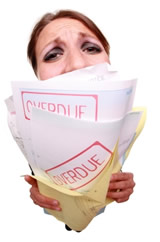 In late breaking news the Government has announced that from 1 July 2011 families will have the option to receive Child Care Rebate (CCR) payments fortnightly in an effort to ease cost-of-living pressures. Curently the CCR is paid as a lump sum to parents every three months.

Prime Minister Julia Gillard made the announcement in Perth and said that for the first time parents would have access to the 50 per cent rebate at the time when they need the money to pay child care fees.

According to Ms Gillard the change would help "those families who find it hard to balance the budget while waiting for a rebate."

Another change will allow families to choose whether or not they have their rebate paid directly to their child care service provider and receive an immediate fortnightly fee reduction, or continue to receive the rebate directly.

Under the current system a family earning $80,000 with one child in full-time care would typically pay around $220 per week in out-of-pocket expenses until the rebate is paid at the end of each quarter.

According to the Government changing the frequency of payments will see the same family's out-of-pocket costs fall to just over $110 per week.

Tell us what you think of these changes and whether they'll benefit you.

Click here to complete our mini poll and be entered into a competition to win one of 10 gorgeous INNOXA skin care bags worth more than $30 each.

Terms & Conditions


July Babysitter Bonus
Make the most of the winter school holidays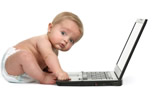 For the entire month of July CareforKids.com.au is running a Babysitter Bonus program.

Book a babysitter online during the month of July and you automatically go into the draw to win your next babysitter free*. This has to be a real bonus given half of July is school holidays and parents will be in need of one or two nights out either during or after this time!

All CareforKids.com.au babysitters are screened, vetted and police checked by specialist agencies, so as well as a great night out, you can be happy in the knowledge that your babysitter is experienced, trustworthy and comes with proper references.

Click here for more information or book your babysitter today!

*Terms & Conditions


The Secret to Staying Married
Do your share…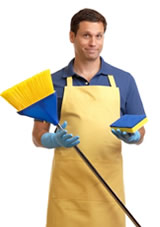 With the World Cup now behind us it's safe to assume that during this time many Dads who succumbed to the 4am match viewing times may well have been a bit useless in terms of helping around the house and with the kids the next day. For some, however, the World Cup is not the only time they fall short in the "doing their share" stakes and according to recent research, they'd better buck up or they'll be given the boot…

Apparently the research by the London School of Economics released last month, men who help out with the housework and childcare are less likely to get ditched by their wives!

"The lowest-risk combination is one in which the mother does not work and the father engages in the highest level of housework and childcare," the study found.

» Read the full article…


Everyday Mum In Profile
Helen Duckham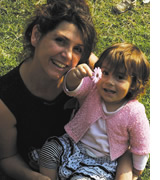 Helen Duckham was a legal nerd, too qualified to succumb to the pressures of daily corporate demands and dreamt of having everything. With her similarly frustrated friend, award winning florist, Pip Graham she launched Pipduck in 2006.

Pipduck's quest is to scan the world for the epitome of the most unnecessary and frivolous must have of the developed world…They became the first and now the largest distributor of designer wellies in Australia and New Zealand.

Helen lives with her partner, Daryl, a registered nurse and has a 2 yr old daughter, Astrid. She is currently 38 weeks pregnant, expecting her second child.

She runs her own company, Pipduck, importing, designing and manufacturing designer wellies…

» Read about Helen…



Are you an Everyday Mum and want to share your child care experience with others? Tell us your story and receive a special gift from CareforKids.com.au.

Download the questionnaire here and submit to us via email including a photo.


Win One of 10 INNOXA Skincare Gift Bags


INNOXA skin care has been sold in Australia now for 90 years and still remains a firm favourite in women's bathroom cabinets.

This year INNOXA will be revamping its range and getting a whole new look, but to celebrate the 90th anniversary, INNOXA is giving away some gorgeous little skincare packs contained in a pretty pink makeup bag. Valued at over $31 each and containing sample size moisturiser, facial wash, LOVE and Happiness shower gel and hand cream, we have 10 to give away…

To enter we'd like to know your thoughts on the changes to the Child Care Rebate payments.

Click here to go through to our mini poll.

Terms & Conditions




Featured posts
CareforKids Social