The Real Cost of Child Care
How will fee increases affect parents? 50% said work may no longer be a viable option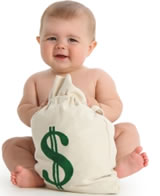 With some of the Government's staff ratio changes due to take effect from 2011 the debate about how much these changes will impact the affordability of child care for families is raging. Last month we asked your opinion in our poll.

Two thirds of those who responded said that they had heard that their fees would be increasing in the New Year to accommodate the new structure costs. While around 57 per cent didn't know what these costs were going to be, 19 per cent believed they would equate to around $5-$10 per day; 10 per cent said they would be under $5 per day.

While 29 per cent said they'd be able to afford to weather a potential rise, 26 per cent would not be able to afford an increase in fees and 36 per cent are still waiting to see what the increases will be in order to know if they can afford them or not.

Of those who couldn't afford the increases or who suspected they might not be able to, 35 per cent said they'd be looking for alternative child care arrangements.

On the overall concerns about an increase in child care fees next year, 62 per cent of parents said they'd have more financial stress; 50 per cent said work may no longer be a viable option for them; 21 per cent said they may have to leave work or look for a new job; 24 per cent said they may need to increase working hours and 24 per cent said they may need to change their child care arrangements.

So whatever the actual increases, with the interest rate hikes and more forecast and cost of living at an all time high in Australia, parents are yet again feeling an unseasonal chill in the air this summer as the spectre of yet more strain on the family coffers looms…



Love You Book Giveaway
Read how CareforKids.com.au members are spreading the love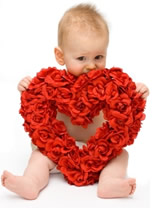 Thanks to everyone who entered the competition to win a copy of the beautiful LOVE YOU Book by Emma Scott and Andrew Wynne. We loved all your gorgeous entries telling us the special ways that you share the love and let those close to you know that they are loved… Aww or in one case, Oww!

Copies are now on their way to the following people:

Alyssa Weirman: "The way I show my daughter that I love her is by playing the tickle monster game with her every night, she runs into her bedroom and hides from the tickle monster who eventually finds her and tickles her. Then we read some books and I give her a snuggle, a cuddle and a hug (sometimes while she's upside down) with a big I love you and goodnight".

Jason Hryck: "I bite them. I'm not a vampire or anything, I just like to bite"!

Katy Cole: (for her own mother, Jane, who lives in the UK): "We chat lots on the phone, although the time difference makes it tricky… my mum is quite happy to take my call in the middle of the night (because that's a good time for me!). We also enjoy writing to each other and I often send magazine articles that I think my mum will find amusing or interesting. We always include an interesting or thought provoking quote or play on words on the back of the envelope asa way of personalising our mail even further. I also send my mum the same calendar that we have up in our kitchen (it makes me feel there is a link as we both look at family birthday's etc)".

Emma Maratea: "I often sign "I love you" to my son using baby signs. My extended family now do it to each other all the time too".




Enjoy a Few Glasses of Bubbly This Festive Season
Without passing on alcohol in breast milk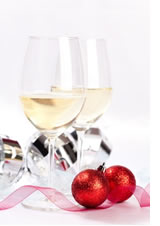 For thousands of breast feeding mums entering this year's festive season, one of the key worries about allowing themselves to have a glass or two of bubbly at the Christmas or New Year's Eve party is whether they will be passing on alcohol in their breast milk.

According to the Australian Breastfeeding Association, as a general rule, it takes 2 hours for an average woman to get rid of the alcohol from 1 standard alcoholic drink and therefore 4 hours for 2 drinks, 6 hours for 3 drinks and so on.

Example 1: For a 59 kg woman who has had 3 standard drinks, one after the other, it would take 5 hours and 33 minutes from when she started drinking for there to be no alcohol in her breast milk; For a 70 kg woman drinking the same amount, it would take 5 hours 5 minutes.

Example 2: For an 84 kg woman drinking 2 standard drinks starting at 8:00 pm, there would be a zero level of alcohol in her breast milk 3 hours and 4 minutes later (i.e. at 11:04 pm).

Source: Giglia & Binns 2006 (adapted from Ho, et al 2001).

Tracey Lucock, founder of Lifestyle Parenting which distributes Milkscreen™ in Australia says: "We want mums to have a great festive season, but as one standard alcoholic drink can stay in your system and be present in breast milk for around two hours after drinking, we suggest using Milkscreen this party season, to ensure you're not passing on alcohol in your breast milk".

Milkscreen™ is an ingenious and unique at home test that allows mums to know when their breast milk is clear of alcohol. Made in the USA, Milkscreen simply uses a stick test method (similar to a pregnancy test) which, when dipped into expressed breast milk, gives a positive or negative reading for the presence of alcohol in just under two minutes. With 99% accuracy, Milkscreen allows mums to celebrate a special occasion with confidence that their breast milk is safe for their baby.

Available in packs of 8 tests for AUD $19.95 from maternity and baby equipment stores countrywide.

For nearest stockists go to www.lifestyleparenting.com or call 1300 669642.

For any concerns about drinking while breast feeding, contact the Australian Breastfeeding Association or the Breastfeeding helpline on 1800 mum 2 mum or 1800 686 268 or contact your GP. If you are worried about drinking in general, you should contact your GP or Alcoholics Anonymous.




Vacation Care Reminder
Summer holidays only 2 weeks away!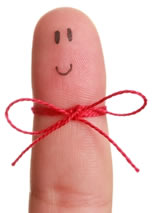 The summer holidays are only two or three working weeks away (gulp) which strikes fear into many working parents with children in child care that closes over school holidays or with young children in primary school. With most working parents only getting the standard 4 weeks holiday per year, vacation care is a necessity but often hard to come by.

Many child care services do stay open over the school holidays but often require parents to confirm their child's attendance over the vacation. For vacation schools with Out of School Hours care offer vacation programs for both, but not all, and those that do are often oversubscribed so the advice has to be to get in early!

Make it easy on yourself by doing a Vacation Care Search on our website now to find out the nearest centres near you that offer OOSH care and run vacation programs. Search by Service, Postcode or map area.




If You're Not On The List…
You're not coming in!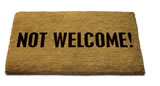 Don't be complacent about that "enrolment for next year" reminder you've got stuck to your fridge door un-actioned!

Every November and early December some out of school hours services (before and after school care) send out notes to tell you to enrol for the next year. It's easy to think that you're on the register already so you don't need to do it until the last minute… don't be fooled.

If you don't re-register or put your child's name down before the cut off date, there's no guarantee you'll be back in there because there are bound to be a number of new intakes and wait-listers hammering on the door to take your child's place! If you haven't got the note and you aren't sure it's best to double check.




Book Your Babysitter Now
To Avoid Disappointment and miss out on the Christmas New Year cheer!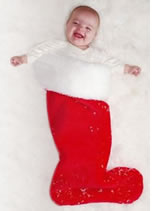 Yes Christmas parties are well underway and if you want to make sure you get the chance to get out this festive season for a night or two without the kids, better get that babysitter now while there are still some left!

Annemarie Sansom from Night Nannies says babysitters are being booked up fast. Hourly rates are the same as usual if you book through an agency, but you will generally have to pay a higher booking fee – between $25 and $35 – for Christmas public holidays and New Year's Eve. While your friend's teenage daughter or local babysitter may seem to be a bit cheaper, she may also let you down at the last minute when a more exciting offer comes along! Often private babysitters also hike up their rates considerably for Christmas and New Year with some families paying around $50 per hour for New Year's Eve! However, if you do book through an agency you'll get a professional, reliable babysitter who will turn up, so it's worth a few extra dollars to make sure your special night out goes ahead without any concerns.

Click here to book a babysitter through our easy online booking service which only uses reputable agencies with police checked, vetted and referenced, professional babysitters and nannies.




Summer Water Safety
Keep your kids safe this summer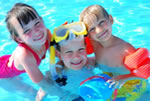 Summer holidays are around the corner and the water is warming up, which means fun in the sun, pool and surf for kids. It also spells additional danger to small children who are not yet proficient or confident swimmers and worry for parents.

According to the Royal Life Saving Society Australia, fewer children are dying in backyard pools, due to increased safety regulations, but a 2004 report by the Australian Institute of Health and Welfare revealed swimming pool-related accidents are the most frequent cause of hospitalisations for near-drowning in Australia. Children are also at huge risk at the beach in sea water with unpredictable currents and waves.

Toddlers and young children are most at risk: 30 per cent of drowning cases were children under four years old, who made up 63 per cent of drowning incidents in swimming pools.

There's no substitute for parent vigilance and of course no child should be left unattended in any pool or sea, but water confidence and awareness of the dangers of water can go a long way to preventing accidents and drownings in backyard pools and the sea.

» Read the full article…




How to Survive the Holidays
Following are two fantastic and very funny articles for both mums and dads on the approaching festive season and summer holidays… enjoy!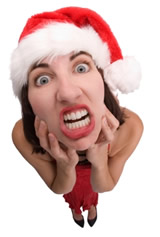 The first is a great article for Dads who often get left out (or wish they did) over Christmas. It's followed by a fantastic article for mums on how to survive the rest of the summer holidays with the children. It was written specifically for mums working from home, but is equally appropriate for those on leave from work or just attempting to go about their business as stay at home mums with the added bonus of school aged children in the house between 9am and 3pm. Every. Day.

First for the dads…

Dad rules: surviving Christmas
by Andrew Clover from the UK's Times online.

Listen up. You've only a few days to prepare before you travel to enemy territory for Christmas.

Here's a checklist for survival:

» Read the full article…




Everyday Mum in Profile
Julie Adams


Julie Adams is a Sydney based fashion photographer who has lived in the UK, Italy and New York and travels the world taking beautiful photos of gorgeous women! Her first exhibition - The Beauty of Italian Women exhibited to much acclaim last year.

Julie lives in Freshwater, NSW with her daughter, Madeleine 3 and husband, Blair and is 28 weeks pregnant with baby number two.

» Read about Julie…




Are you an Everyday Mum or Dad and want to share your child care experience with others? Tell us your story and receive a special gift from CareforKids.com.au.

Download the questionnaire here and submit to us via email including a photo.


Christmas Beauty Goodies Giveaway!
Tell us all you want for Christmas…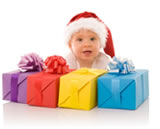 This month we give you the chance to win all sorts of lovely goodies to pamper yourself with this Christmas…In 25 words or less complete the following "all I want for Christmas is….. " and if we like your answer you'll be in the running for the following pampering prizes…

First Prize –

The new Clarisonic PLUS is the ultimate skin cleansing system from the USA…Based on sonicare™ technology (you know, the sonic toothbrushes that revolutionised the humble toothbrush), with the Clarisonic you're skin looks younger, cleaner and brighter than you could ever imagine. www.clarisonic.com.au. RRP $369.

» Read the full article…




Featured posts
CareforKids Social