NEW iGoogle gadget
Google announces CareforKids.com.au gadget

Google announced today the release in Australia of an updated version of iGoogle, Google's personalised homepage.

The launch in Australia features new gadgets from CareforKids.com.au and News.com.au designed specifically for the new version of iGoogle.

Gadgets are mini applications - picture a website within a website - that you can arrange on your iGoogle page or other websites.



Add our gadget to your iGoogle page.




»

Read more…




---
Budget 2009: Maternity Leave
Promised But As Yet To See The Light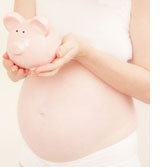 Despite the fact that 90 per cent of Australian parents (according to our 2009 survey) believe Australia should have a paid maternity leave scheme, Australia remains one of the few developed countries without a statutory scheme. There might be one on the horizon - that is from January 1 2011, so long as Labor get in again and if Australia can afford it…

Although the findings of The Productivity Commission recommended an 18-week scheme with no means test, continuing Super contributions and two extra weeks for fathers, under the proposed scheme for 2011, the primary carer of a newborn baby will receive the minimum wage - just short of $544 a week - for 18 weeks, but will no longer receive either the baby bonus or family tax payments. The scheme will be funded by the Government (aka Taxpayer) alone rather than shared by Government and employers. However it will be means tested, paying it only to a parent who earns less than $150,000 a year. But there will be no paternity leave or Super contributions.

In order to be eligible parents must also have worked at least one day a week in the 10 months leading up to their child's birth. Close to 150,000 new mums and dads are estimated be eligible for the leave.



»

Read the full article…




---
Work Life Balance Research
Take the Women's Forum Australia Survey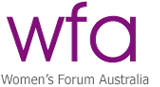 Raising the subject of Work/Life Balance inevitably produces a chorus of laments about the frustration associated with trying to successfully combine a career with parenting, the rising cost of childcare, and desperately trying to find time out to enjoy life. Women's Forum Australia, an independent women's think tank, is concerned about the strain work/life balance places on families, and on women in particular. They have initiated a research project Reality Check: Work Life Balance that will examine the following issues:
What are core goals that women want to achieve in work and in life?
How and to what extent do these goals conflict?
What are the personal, social and economic impacts of this conflict?
What policies and community initiatives are in place in Australia to assist women in resolving the tensions?
How could policies and initiatives be improved?
The Reality Check report is being led by Lynne Pezzullo,
(Director - Women's Forum Australia, Director - Access Economics, Telstra ACT Businesswoman of the Year 2008).

Women's Forum Australia invites our readers (both men and women) to participate in the survey component of the research - your feedback will directly feed into the report's outcomes.



»

Click here to take the survey…

Reality Check: Work Life Balance will be available in late 2009.




---
Go Red For Women On June 12th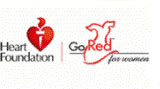 Heart disease is still the number 1 killer of Australian women, and on average claims the life of about 204 women every week - that's nearly 30 every day. There is a continued lack of awareness, knowledge and understanding about the prevalence and seriousness of women's risk of heart disease, which is why this campaign is so important to us.

Go Red for Women is the Heart Foundation's campaign to raise vital funds for research and education into women's coronary heart disease. It also aims to educate and empower women, so that they know what they can do to care for their hearts.

The organisation needs your help to help them spread the news and make steps to beat this disease. This year Go Red for Women Day is 12th June… Put this red hot date in your calendar and organise your own Go Red for Women event with friends and colleagues to help the Heart Foundation raise awareness and funds for women and heart disease.

Click here for great ideas about how you can get involved on Go Red for Women day or make a donation online




---
Everyday Mum In Profile
Jennifer Millard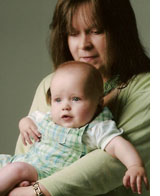 Jenni is married to Victor Millard and has a son, Toby who has just celebrated his first birthday (May 24)!

Toby goes to Blacktown Anglican Childcare while Jenni works as Carrier Payments Manager at AAPT in Sydney's CBD. They live in Blacktown NSW.



»

Read about Jenni…

Are you an Everyday Mum and want to share your child care experience with others? Tell us your story and receive a special gift from CareforKids.com.au.

Download the questionnaire here and submit to us via email including a photo

---
The Fox And The Child
Win Advanced Screening Tickets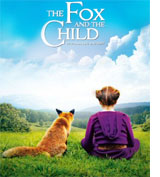 The Fox and the Child is a new film by Luc Jacquet, who created The March of the Penguins and is narrated by Oscar Winner Kate Winslet. It's a gorgeous story about a little girl and her friendship with one of man's most hunted animals, the fox. The child and the fox overcome fear and shyness, daring to observe and understand one another. As if by magic we discover fox's world, seen through the eyes of the little girl. The origin of the story, by Luc Jacquet: "the everlasting memory of my very first encounter with the fox in a clearing on a mountainside. I was probably about ten years old, and on that particular morning, for a few minutes, the fox forgot to be afraid"…

The film is a fable, an adventure set in a dreamlike natural world and serves as a mirror to reflect the relationship man has with animals and nature.

Hopscotch Films have made available 40 pairs of advance screening tickets to CareforKids.com.au readers. Advance screenings will be held 3-5 July around Australia. To enter and find out more about the film and screenings, click on the link below. The first 40 to register will win a pair of tickets.



»

Click here to obtain your free tickets…




---
National Child Care Awards
Rewarding industry excellence
In an annual celebration of outstanding child care workers across the country the national winners of the Australian Family Fisher-Price Child Care Awards were announced at a gala awards ceremony in Sydney last month.

These awards are the only national cross-sector child care awards in Australia.

Four national winners were selected from a pool of more than 1,300 nominees by the expert judging panel comprised of Margaret Young the President of Early Childhood Australia, Monique Webber the General Manager of Family Day Care Australia, Amanda Morphett the President of Childcare Associations Australia, Dr John Irvine a Clinical and Family Psychologist, and Paul Clancy the Managing Director of Australian Family.

The judges agreed that the winners exemplify that special carer who goes beyond the call of duty to combine care and education in a loving and respectful relationship with children in their care and with children's families.



»

and the Winners are…




---
CareforKids Social
Featured posts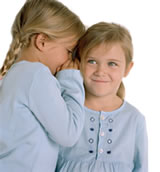 Sharing a nanny
Is child care bad for my one year old?
Family Day Care
Do parents expect too much