---
Back to work anxiety?
Help for mums returning to work after maternity leave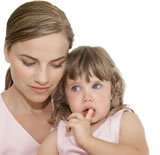 New Year is traditionally a time that many mums set as a deadline for going back to work after maternity leave. Particularly those who have been putting it off for a little longer than they originally anticipated!

Going back to work, whether six months or two years after they have a baby, is a daunting prospect for many women and one that brings with it conflicting emotions. There's stress of thinking about schedules, child care, guilt of being away from children, lack of self-confidence and doubt of their "readiness" to re-enter the workforce.

You worry about many things and just keep putting if off: How will you get everything done at home; when will you have time to do the shopping; you'll miss the children desperately?; can you get your little one into child care for the right days?; what will happen if you have to take time off for sick children?; will you ever get a chance to play tennis or go to the gym again and, last but no means least, will you go to work and realise you have NO IDEA what your doing and be totally humiliated!

However the general consensus from women who've worried about going back to work is that once they've gone through the stressful part, everything settles down and both mum and baby are fine and very happy!


They are still good at their jobs, despite having time off and actually they are a whole lot more efficient, better negotiators, better time managers, unconcerned about office politics and much happier, centred people.
They don't work stupid hours any more because they have a schedule, so they get work done in super-quick time and realise that most of the time they did work late in their former life, they didn't actually need to.
They don't have time to miss their kids and the only time they do miss them is when they're wandering happily round the shops, unfettered, on a lunch break, and have that sudden awful feeling they've left a child somewhere... so it's more of a feeling of Mislaying than Missing!
After a few initial wobbly chins (from children and parents), children love their days at child care. They make loads of friends, they become much more social, the attention's all on them (not the shopping, banking, household chores etc) and they'll be SO happy to see you when you pick them up they'll be good as gold.
Schedules take a little bit of time getting used to, but children soon adapt to a tighter regime in the mornings and the initial angst and arguments over clothes, teeth brushing and breakfast soon subside. Really does it matter if your little girl goes to pre-school in a fairy dress as long as there's a change of clothes in her bag?
If a child's ill and has to stay home or be picked up early, there's absolutely nothing you can do about it, bosses have kids too and generally people quite understand when it comes to a sick toddler.
Child care is of course a very real stress factor, both in terms of availability, cost and suitability. It can be a daunting task for most. CareforKids.com.au eliminates the time, stress and hassle of much of the search for child care with our unique child care search service, including the amazing Vacancy Alert tool.

The ground-breaking and unique Vacancy Alert service means you don't have to go onto multiple waitlists and relevant child care providers will actually contact you direct to notify you of a suitable vacancy.

Simply go to CareforKids.com.au, click Vacancy Alert and select the where, how many days and the type of child care you want, etc. Service providers are notified and they will contact you direct when a suitable vacancy becomes available.

CareforKids.com.au aims to make it as stress free as possible, so if you haven't found a child care place yet, follow the next few steps:
Search our database for child care providers in your local area. The results are shown on maps and display where vacancies are NOW.
Register on our Vacancy Alert system.
Go to the Parent Guides on CareforKids.com.au for useful tips and advice for parents returning to work after maternity leave and how to choose the right child care for you and your child's needs...
Register for Child Care Benefit as soon as you can which in turn will register you for the new child care tax rebate
Have a happy 2008!
---
Have you booked your Valentine date and babysitter?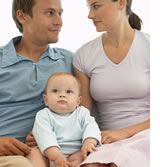 A recent survey by PASH Australia revealed the terrible state of Australians' love lives – particularly those in long term relationships!! So given Valentines Day is just around the corner, we just wanted to remind parents to make a bit of effort with each other this year and get that babysitter booked!

It doesn't have to be a wild night out of partying, but an intimate dinner for two, trip to the cinema (not the crying room / matinee performance but the grown up session) once in a while can do wonders for your relationship. We all love our children to bits... but it's nice to have a little parent time when we try to remember what it was like with just the two of us!

Go to the babysitter search now to book your sitter and make it a DATE!

Happy Valentines Day.

---
Competition: Summer water safety with FloatSuits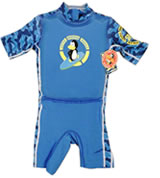 Summer is here which means fun in the sun and surf for kids and given the string of terrible tragedies in backyard accidents with toddlers and pools over the holidays it's more important than ever to take every precaution around water with little ones.

An Australian company FloatSuits has come up with a brilliant new suit to help small children stay safe around water. The FloatSuit is a sun suit, swim trainer and floatation device in one that gives kids total stability and freedom of movement in the water as well as SPF 50+ sun protection.

Unlike conventional swim aids that are bulky and unstable, the innovative Floatsuit has a thin layer of floatation material evenly distributed throughout the upper body, both front and back, allowing children to swim naturally with confidence, while keeping their upper bodies above water with no rolling. With its body hugging design the FloatSuit is much less restrictive and makes it easy for kids to adapt a natural swimming position and gain confidence and strength in the water.

Go to www.floatsuits.com.au for more information, pricing and styles.

FloatSuits Australia has kindly donated four Floatsuits to give away to CareforKids.com.au members. Worth $55 each they're the best present you could get your child this summer.

Simply tell us about your experiences, how you juggle family, work, child care and other issues and email your response to competition@careforkids.com.au

Terms and Conditions
---
Mum in profile - Kylie Little
This is the seventh in a series of interviews with parents focusing on how they manage child care, work and family.

Kylie is the founder and editor of the hugely successful parenting website essentialbaby.com.au.

She is married to David and has two daughters: Lily (6) and Coco (2). She lives in Sydney.

Click here to read the full article...
---
National Thank You Day to honour parents

Being a "parent" is the most rewarding but the hardest job in the world. And all parents, grandparents and caregivers deserve a little recognition sometimes, so a group of Melbourne parents are setting up National Thank You Day on February 25th to acknowledge and honour hardworking parents and caregivers in the home.

If you're a parent in Melbourne, then head to KIDS SPACE in Hallam Victoria for a thank-you play session from 12noon to 3pm including, fun, games, giveaways and special guests.

For more information or if you'd like to host a thank you day event or help out in some way, contact Natalie Adams on 03 5996 2071, 0438 951 417 or natalie@celebratingparents.com.au
February 2008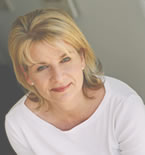 Hello,
Happy New Year and welcome to the February 2008 edition of the
CareforKids.com.au
newsletter. We hope you've all managed to survive Christmas, New Year and the summer holidays!
It's back to work for many of us now, including numerous mums who are going back for the first time after maternity leave. It's scary as well as exciting and we have a few tips on how to settle back into the workforce with the least stress possible!
Valentines Day is just around the corner, so don't forget to make it a special date for you and your partner, make a little effort for some "us time" and book that babysitter!
This month's mum in profile is Kylie Little, founder of
essentialbaby.com.au
With plenty of summer left for beaching it at the weekends and splashing about in pools, it's still hugely important to keep water safety top of mind. Australian company FloatSuits are giving
CareforKids.com.au
members the chance to win one of FOUR of their unique FloatSuits this month.
We'd love to hear your stories of how you juggle family, work, child care and other issues... so please feel free to email us.
Until next time...
Roxanne Elliott
Founder
CareforKids.com.au
®
Feedback
---
Got questions, comments or ideas for us? We would like parents to take part in setting the agenda for this newsletter. Please send through any thoughts and suggestions regarding child care and related subjects that you would like us to explore.
Email our editor
Privacy
---
Your Privacy is Guaranteed. We will never give, lease or sell your personal information. Period!
Privacy Policy
Contact Us
---
Care For Kids Internet Services Pty Ltd
ABN 55 104 145 735
Level 2
2 Bligh St
Sydney NSW 2000
Ph: 02 9235 2807
Fax: 02 9235 3111
Email Us