Poll Results…
What you told us about the proposed national child care reforms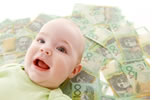 Last month we asked you for your opinion on the proposed national child care reforms aimed at increasing the standard in care in child care centres (which may also lead to an increase in cost).

These proposed reforms are to be discussed at a meeting of the Council of Australian Governments (COAG) to be held on December 7.

We asked you for your opinion on the proposed reforms via a mini poll.

Reforms in a nutshell
The Government reforms are directed at improving the quality of childcare by increasing the ratio of staff to children, requiring centres to employ university-trained teachers and requiring all carers to have a qualification:


Increase from one member of staff to eight two-year-olds to one staff member to every five two-year-olds.
Increase from one staff member for every five babies to one carer for every four babies.
And all centres with 25 children or more will be required to employ a university-trained teacher and all child care centre workers to have a recognised child care qualification.
Poll results
According to those who took the mini poll, although 75% are happy with the quality of care their children receive; those who aren't have equal concern with high staff turnover, too many children per carer and underqualified staff.

Two thirds believe the child care reforms will lift the standard of care in our child care centres. The reforms will not be cheap and 90% expect these reforms to increase the cost of child care.



»

Read the full article…




---
Christmas Vacation Care
Holidays are fast approaching are you organised?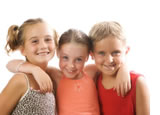 With Christmas holidays approaching you may find your child care service closes for the vacation period or your school aged child needs care throughout the holiday period. Don't forget CareforKids.com.au has a vacation care search and through Vacancy Super Search you can refine your search to Vacation Care then all the options in your area will appear on a Google Map showing their location and if they have vacancies with each child care facility listing additional information and contact details.

You can also use the babysitter search service to find your secure, vetted and accredited babysitters.

If you get stuck there are some alternative OOSH/Vacation care options that you may wish to consider:
Arrange a routine with your employer and partner for days when your child has sport and music activities. For example, you may need to start work early so you can leave earlier to take your child to their after school activity.
Hire a student. High school and university students could look after your child to earn some extra cash, especially during holidays. Find out if your regular student babysitter can help with after school or vacation care. Ask around among your friends and colleagues, or see if you can advertise at a local campus.
'Time share' with other parents during school holidays. Arrange a roster for care, with each parent taking turns to look after the children for a day. If you can't manage a whole day then organise a series of 'play dates' for a few hours.
Enrol your child in a holiday program. There are many holiday programs available, ranging from daily activities run by council and community centres to week-long camps. Libraries, museums and sporting organisations also run holiday activities. Investigate and book early as vacation care places are limited.
---
New Year, New Child Care
How to avoid separation anxiety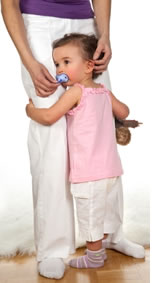 New Year isnít just about children going to big school. Itís often the time of year that many mums choose to go back to work after maternity leave or extended leave from their career.

For parents and children starting child care for the first time separation anxiety is common. For many children, child care is their first experience of extended separation from their parents and for many parents the guilt they have about leaving their child can make the first few days of child care an emotional time.

A little preparation can go a long way towards decreasing the anxiety felt by both children and parents as your family becomes accustomed to the new arrangement. Start some preparation methods now to give both you and your child time to adjust.



»

Read the full article…




---
Listeria for lunch?
How safe is your child's lunchbox?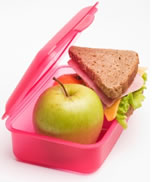 This time of year as itís heating up, we're quite happy to send our children off to school with packed lunches in the standard plastic boxes… or an insulated lunch pack, but what does that mean in terms of how much bacteria might be in your childís sandwich by the time it's lunchtime?

Every day millions of Australian adults and children happily go off to work and school with their trusty lunchbox Ė either in a plastic box, cooler bag or box variety. But by the time those ham salad sandwiches or cheese sticks are consumed, just how safe are they?

According to Food Standards Australia & New Zealand (FSANZ), it is estimated that there are over four million cases of food borne illness every year in Australia. Contamination can occur for a number of different reasons but one key cause of bacteria growth in food is temperature. Most mesophiles which include bacteria such as Listeria and e coli grow at temperatures between 5°C and 63°C, commonly referred to as the growth or 'danger' zone. They have an optimum temperature for growth of about 37°C. Listeria bacteria will grow very slowly below 5°C, but they start to multiply more rapidly as the temperature rises above that level.

Foods that are most affected by bacteria such as e coli and listeria are dairy products, meat and fish. Thought that doesn't mean you can't ever give them to your children for lunch.



»

Read the full article…




---
Everyday Mum In Profile
Noelle Sadinsky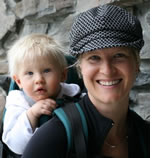 Noelle Sadinsky and her partner Rob have a 3 year old son, Jasper, and a beautiful brand new baby boy called Cruz.

Rob and Noelle both run their own businesses.



»

Read about Noelle…

Are you an Everyday Mum and want to share your child care experience with others? Tell us your story and receive a special gift from CareforKids.com.au.

Download the questionnaire here and submit to us via email including a photo

---
Competition
Fridge-to-Go 8-hour cooler lunchboxes!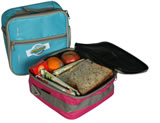 Last month it was back-to-school labels, this month we're giving you the chance to win your child's back-to-school lunch box from the unique cooler lunch box range from Fridge-to-Go®.

In comparison testing with normal cooler bags and boxes, the contents of Fridge-to-Go® containers remained at a temp of 3.4°C throughout the first five hours Ė still below the critical 4°C level, whereas a standard cooler bag had a temperature differential of 13.9°C during the five hours. The result is significant in terms of temperature, enjoyment of the product and the potential for bacteria to reproduce.

We have five (5) Fridge-to-Go® 8-hour cooler luchboxes to give away.

Simply tell us your grossest lunchbox experience!

Terms & Conditions of entry.




---
CareforKids Social
Featured posts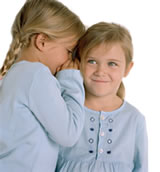 Concerned about chemicals and childrens safety
Do you think it matters who buys the remaining 705 ABC Learning Centres
What do you think about the governmentís recommendations?