How to Manage Conflict with Your Child Care Provider
Helpful tips on managing issues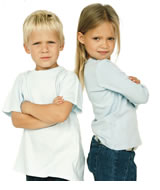 According to our annual survey, most of you are pretty happy with your child care providers, but when issues arise it can be hard to know just how to deal with them. Everything to do with our children is emotional. Particularly when they're little and combined with often suppressed feelings of guilt that many of us have with our children being in care in the first place can mean that small issues can be quite hard to deal with on an emotional level!

Anything to do with our child and his or her education and upbringing is also completely subjective, so there are no hard and fast rules on how to deal with different issues, but there are procedures and best ways to deal with situations as and when they arise.



»

Read the full article…




---
Child Care Rebate
22% of eligible parents are missing out due to confusion & apathy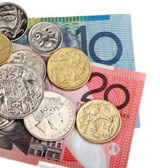 Last month we ran a quick poll on the updated Child Care Benefit rates and Child Care Rebate system with a suspicion that thousands of working families with children in approved child care may well be missing out on up to $7,778 per child per year because you don't realise that the child care rebate is NOT means tested.

Everyone meeting the basic requirements for residency, work and approved care IS eligible.

The results of the poll confirmed our suspicions:



»

Read the full article…




---
Issue of Online Babysitting and Child Care Websites
Without proper screening the safety of our children and their carers are compromised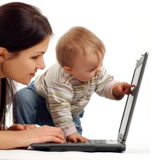 Last month we ran a story on nannies and babysitters being harassed by unscrupulous men using online babysitting adverts as a way of contacting women for other reasons, highlighting the importance of using agencies to avoid the risk of unscrupulous attention to babysitters and nannies and also under experienced or non-screened child carers.

Jan Fazey, Director of Milestonz Nannies in Sydney modified her agency service to offer a membership based online babysitter service after many nannies and babysitters told her about harassment they received from some users getting their details from unsecure babysitter websites.

As well as potential danger to child carers, the fact these sites are not secure also means many parents are taking a risk with unscreened nannies in order to cut costs:

"As an agency we spend so much of our time interviewing and screening nannies to make sure they are who and what they say they are before referring to a family, says Fazey. Some families think that the placement or casual booking fees we charge are on the high side, but they don't give a second thought to paying more to service their cars. What price do we put on the safety of our children and what price do we pay for having peace of mind that the person we leave our children with are experienced and professional?"

Websites offering free postings for babysitters and "nannies" with direct links to their details and contact information are not only encouraging unscrupulous individuals to contact nannies and babysitters advertising their services, they are also encouraging anyone to put up their details, undermining and undercutting those who are experienced and professional.



»

Read the full article…




---
Mum In Profile
Lisa Hensley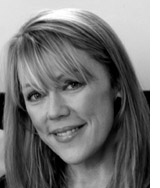 Australian actress, journalist and voice over artist, Lisa Hensley was born and raised on Sydney's North Shore. She first came into our lives in the Brides of Christ, followed by a wealth of roles in hit TV shows including A Country Practice, The Flying Doctors, Farscape and All Saints. Lisa currently writes for Harpers Bazaar, is a regular voice on the Nine Network, presents "From the Heart" on ON-Q, the Qantas Inflight entertainment program, co-hosts the movie review show The Know on MAX TV and is the official Patron of The Gidget Foundation for perinatal depression, which hosts its bi-annual Gidget Girls' Lunch on September 25th.

Lisa is married to advertising exec, Simon Edwards and has two children, Tom (almost 3) and Harry 4½ months



»

Read about Lisa…

Are you an Everyday Mum and want to share your child care experience with others? Tell us your story and receive a special gift from CareforKids.com.au.

Download the questionnaire here and submit to us via email including a photo

---
A Great Excuse to Do Lunch…
The Gidget Foundation Bi-Annual Gidget Girls Lunch for Perinatal Anxiety and Depression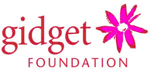 The bi-annual Gidget Girls Lunch will be held at Doltone House in Sydney on September 25th and will be hosted by the super talented comedienne and mother of two, Julia Morris, along with Dr Penny Adams and Patron Lisa Hensley.

The Gidget Foundation raises funds and awareness for perinatal depression that is thought to affect around 20 per cent of women.

Founded by the friends and family of vivacious Sydney woman, "Gidget", following her suicide as a result of "post natal depression", the Gidget Foundation exists to promote awareness of Perinatal Anxiety and Depression (PND) amongst women and their families, their health providers and the wider community to ensure that women in need can receive timely, appropriate and supportive care.



»

Read the full article…




---
Win a Beautiful Classic Maritime Replica Boat for Dad
Is your Dad a Super Dad? Take our mini poll…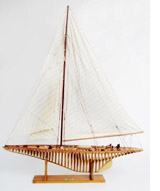 Whether he's into boats or not, there's no doubt that a beautiful wooden hull replica sail boat will be much appreciated by any dad. Classic Maritime Replicas, an Australian company based in Sydney's Northern Beaches, makes museum quality replica boats from first class materials to exact details of famous sail boats such as the HMS Endeavour, HMS Victory, Shamrock and beautiful 20th Century powerboats like the Riva Aquarama, Chris Craft Barrel Back and the Stancraft Torpedo.

As next month is Fathers' Day, Classic Maritime Replicas has kindly donated a beautiful Shamrock hollow frame replica boat for one lucky dad to win. Worth just under $300 the Shamrock will look beautiful in any living room, den or office.

Simply fill in our mini poll and leave your email for your chance to win. It will be delivered in time for Fathers Day.

Go to classicmaritimereplicas.com.au to see the full range of beautiful boats.




---
CareforKids Social
Featured posts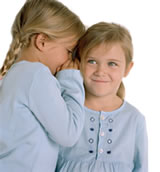 Daycare with a Pre-school program
Choosing the right school for your child
Day care - What's important to you when choosing?