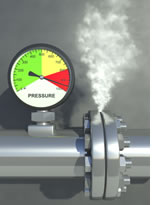 Government Policies
Increasing pressure on child care providers may lead to more shortages in areas of most need

In late April the government confirmed that the much hyped building of 260 new child care centres across the country was not going to happen. With this decision being the focus of widespread debate in the media and amongst parents, the new National Quality Framework may be the bigger culprit when it comes to putting increased pressure on child care providers and parents alike.

Minister for Child Care Kate Ellis blamed the Government's policy backflip on the changes to the childcare market in the wake of the ABC Learning Centres collapse: "The insolvency of ABC Learning is the greatest ever shock to the Australian childcare market," she said.

New data has become available from the relatively new Child Care Management System which supports long held industry claims that there is no massive Australia-wide shortage of child care places. However shortages do exist for under twos in the more expensive suburbs of the capital cities where cost of land is high and therefore cost prohibitive for most potential child care providers, but where there is clearly a concentration of working parents with full time or part time jobs and a need for child care.

Child care providers will face additional pressure when they start to comply with the government's new National Quality Framework.

One of the key requirements of the National Quality Framework will be minimum child:carer ratios. To comply with this, many providers will either cut the number of places they offer or increase the number of workers they employ or a combination of both measures. Whichever way they move, this will place an additional cost burden on these providers and many will be forced to pass on the costs to parents in the form of fee increases. This increase in fees may very well be enough to dampen demand for the fewer places on offer.

At present, places for under twos are just not financially viable for many child care providers. With the introduction of the new 1:4 ratio for under twos and 1:5 for two to three years old it will be even harder to justify servicing this age group.

As the above ratios indicate pressure on services to increase fees will be for under threes. As a result Gwynn Bridge (President of Australian Childcare Alliance) has called for the government to double the Child Care Benefit (CCB) for children under three. As the CCB is means tested this will help the parents who'll need assistance in paying increased fees.

This could well be helpful to parents but there is still a need for the government to provide an incentive or assistance for providers to meet the unmet demand for under twos in the areas identified.

Furthermore, the new National Quality Framework requires child care workers to be qualified (or actively working towards obtaining qualification), which will place additional pressure on an already scarce pool of workers for child care providers to draw on. For some workers this may well be the reason they leave a low paid profession.

In an attempt to counter this the government has a National Early Years Workforce Strategy, "a long-term blueprint to improve recruitment and retention of the early childhood workforce, develop pathways that reward and support the best workers and raise the level of qualifications."

To get an indication of any staffing shortfall the government has recently launched the National Early Childhood Education and Care Workforce Census. This will provide an indication of the current qualifications held by the workforce and their intentions to either obtain qualifications or leave the industry. Armed with this information the National Early Years Workforce Strategy will have some clear targets to achieve.

Hopefully this strategy will be enough to encourage enough new workers into the child care sector in order to fill these new roles child care providers need to fill as required by the National Quality Framework.

As well as increased child care benefit and incentive to child care providers, there are perhaps some other concessions that might make the shortage of care for under twos more bearable: Allowing parents to receive benefit/rebate for nannies and au-pairs; making all child care tax deductible for working parents, increasing the frequency of rebate payments and of course implementing the long awaited statutory paid maternity leave.

These are some of the comments we received from child care providers in response to a recent survey question asking how will your service be affected?:
"We have a 60 place preschool, ten of those spots are for babies. We have two staff but with the changes we will need an extra staff member. That means putting the price up or just having eight babies and putting two extra kids in another room. We are struggling with numbers due to the increase of fees to cover our costs, so if we don't get more kids from two-five, we will close the babies room to be able to meet the needs for the other rooms."

"HUGELY I am not happy, we are a small family grouping centre and we provide the best care possible to our children. I would hate to see the centre close but it is a real possibility."

"We already have one to four ratio in WA we also employ a floater staff in our centre. Our current qualified staff are not interested in further training to meet the new requirements so what do we do? We are a not for profit centre and can't afford to employ another staff member when our numbers changes. We will have no choice but to reduce our numbers.

"I have been concerned for some time as there is now an oversupply of child care in most suburbs and investors are still building them. I am concerned about our viability, our cash flow is changed with the advent of CCMS and we frequently wait over two weeks to be paid. We are a small business and cannot sustain ourselves without cash flow. For the last 16 years or more the changes have been difficult to keep up with. When will it end?"

"We will have to possibly restrict our under twos and as we are a small centre we may have to close or put up our fees. It will get far too costly to run a small centre. The government needs to have a good look at the situation, before it's too late for small centres in rural areas. If we close it will greatly affect the town, and our mums would then become unemployed due to no childcare."
Let us know what you think on CareforKids Social.