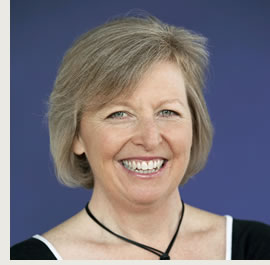 This week CEO of the Community Child Care Co-operative NSW, Leanne Gibbs, shares her views on why the child care sector needs and deserves a period of stability following the election.
When I was a very new mother I went to an education session at the hospital called Soothing Crying Babies. This was a hugely interesting topic to all of us there who were crumbling under sleep deprivation. The best tip I heard that day, and remember years later, was 'stick with the program and don't be tempted to change all the time'. Be prepared to go through some rocky periods but keep at it, become dependable and eventually your baby will calm and settle. They were right.
So why am I bringing this up now? Well lately I have been watching a sector that might just be crumbling under a regime of unrelenting change: changes to funding, changes to workforce and wages, changes to programs that support service delivery, and even the proposal that we need to change a system that has barely had time to settle. The political cycle means that indeed the opposing party needs to propose sweeping changes because why else would they need to be elected? And the proposal for a Productivity Commission Inquiry? Bah humbug.
Change or proposed change fatigue is the biggest malaise hitting the sector right now and let's take a reality check. What is the end game? The most important outcome is the delivery of an affordable, accessible education and care system that puts children first-not productivity, not politicians, not puffed up proposals that put profits ahead of social responsibility.
So here is a novel suggestion: let's propose no new changes.
Let's get bipartisan support for an excellent system based on research instead of suggesting that caring for and educating five children is always better than four and that no qualifications are always better than qualified staff working with children.
The lack of support for these reforms is based purely on who pays. Not what is best for children. I agree with Mission Australia CEO Toby Hall that we are paying the price for the fact that we haven't decided what we want from our education and care system and that there is a lack of a common agreement. But I don't agree this would be sorted by a Productivity Commission Inquiry. What we need is a proper implementation plan for a set of reforms that will deliver a quality education and care system to families. While this is happening we need operational reviews in each state and territory to ensure the system is administered well and that quality affordable education and care is available.
We also need to stop the merry-go-round on who pays. Quality costs but the outcomes of a good early childhood education benefit more than just the individual. Again let's pick a course of action and depoliticise the plan.
Toby's point that quality is important, but so are people's livelihoods is a good one. But I can't help feeling that we will end up in a position of 'don't buy now but pay later' if we can't work out a sound approach to embedding quality and not constantly arguing about who pays.
So what would be a great outcome of this election?
Whoever is sitting when the music stops should:
Read all of the workforce, sector and productivity reviews that have been conducted in the past five years and see that another review or inquiry just won't be welcome or useful.
Remind everyone of the comprehensive national quality agenda that doesn't just seek to create outcomes for children but also for the broader workforce, gender equity and equality.
Implement the National Quality Framework in full with no stepping back.
Resource the implementation of the NQF with nationally consistent funding, professional development and support and policy that ensures a child's experience of education and care in WA could be measured and deemed to be contextually the same in NSW.
Treat educators and staff in education and care services the way they should be treated. Like they are doing the most important job in the world…pay for their training and education, recruit the best, the brightest and the most dedicated and remunerate them like you care.
Do the numbers. Get the economic boffins onto the real stuff like how to fund mining of the greatest resource.
Check the numbers again and know that the investment made in early childhood education and care makes a return of more than seven times its value. Children experience fewer challenges in primary and high school when they receive a quality early childhood education. There is less spending on prisons, social welfare payments and social services to families. It costs less to invest now rather than pay a higher price later.
Be visionary and have high expectations of a sector that is resilient, optimistic and focused.
And finally let's stick with the program; accept that there will be rocky periods but keep at it.
Dependable funding, expectations, systems and support will calm and settle the baby in many more ways than we were ever expecting.