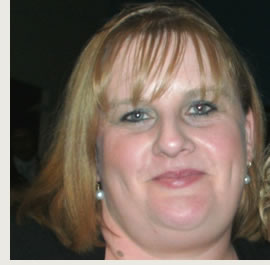 Child care professionals share a commitment to improving society by creating dynamic and nurturing care environments for Australia's youngest learners. This month we feature an interview with Vanessa Whittington.
What is your name?
My name is Vanessa Whittington. I used to get called Nessa when I worked with the younger age groups but now I work with school aged children they can actually say my name properly.
Which centre do you work in?
I work at the Let's Play Centre Ellenbrook WA. We are licensed for 65 children (we are not yet full, about half way and growing fast) and currently have two qualified educators and two Cert III educators.
What is your professional background and career experience?
I worked in the retail industry after leaving high school, becoming a store manager at 22 years of age. After 14 years and having my fourth child I decided to look for a traineeship in the child care industry rather than go back to into retail.
I nearly ran in the other direction when I found out how much a trainee earned but I persevered and worked hard to complete my Diploma in Children's Services gaining my own room working with 0-2 year olds. Now I have a fantastic position at the Let's Play Centre in Ellenbrook as the OSHC Coordinator. There's always a lot to do but I love it and I learn something new every day.
What attracted you to a career in child care?
I entered the child care profession as a way to remain with my own youngest child while earning an income providing quality care for other people's kids as well. I find the career so rewarding and enriching and just love to laugh with the children and see them get involved in activities. Working with children is more than just a job – it's your chance to make a real difference. Looking after, teaching and guiding other people's children is one of the biggest responsibilities I have ever had.
What does a 'normal' day look like for you?
If I am on in the morning I get ready before waking up my daughter at 6am (my older children are in high school so they get themselves ready) and I start work at 630 am. School drop offs finish at 9am ( I get to take my own daughter to school which is fantastic) then I do some office work catching up with parents and making bookings etc. all of that fun paperwork Coordinators get to do. I love the fact I have a few hours in between shifts to do the mum things like housework, shopping and a bit of me time too! My husband does the cooking! Then I come in and do the afternoon shift where we go on the Let's Play Bus and pick up the children from school. That's when the fun begins interacting with the children, having afternoon tea, helping with homework and keeping them busy until home time and hopefully teaching them something along the way.
What makes your centre unique?
We are a single, centre based OSHC service which provides a secure indoor environment with a bouncy castle, ball pit and plenty of room to run around. We develop a curriculum that is outside the square and educators work hard to develop activities based on the children's interests through observations, conversations and by using information provided by the families. Being a single centre I work closely with the owners to ensure we provide a high quality service. We employ educators who have a great energy, who are engaged, skilled and take pride in achieving high standards.
We have just introduced a recycling program with the children collecting old mobile phones with funds raised going to our chosen charity WaterAid. WaterAid has become a part of our weekly curriculum and intentional teaching.
Having a fully serviced kitchen I also believe we are one of the only centres that provide a cooked dinner option for children who stay late.
What are some of the advantages of working in the child care sector?
Not working weekends! Being able to come to work to play! The children love to take their educators into the bouncy castle and ball pit with them. I encourage all my educators to get involved and regard educator/child interactions as one of the most important things we can do as educators to support the children in our care. All the children know they can come to me even when I am in the office and I will stop what I am doing. Even if it's to play chasey!
What are some of the biggest challenges facing the child care sector?
The biggest challenge we face is finding quality trained educators and the amount of time it takes to train educators in the NQF and NQS. But I believe it is worth the effort.
How has your centre changed to deal with these challenges?
We allow time for training and as the coordinator I do my best to keep up-to-date with any changes and source information for my educators to enhance their educational practices. You have to be organised! And believe we can only get better every day. I make sure we always communicate as a team either through the centre diary or emails or at staff meetings. And of course offering above award wages helps too!
How does the industry need to change to adapt to these challenges?
Somehow we need to be able to encourage more people to take the plunge into a child care career. People need to see that yes, it is hard work, but there is another side to child care as well. It can be very rewarding.
What advice would you offer someone thinking about a career or looking for a promotion in child care?
It takes a lot of time (some unpaid) and commitment but you should go for it as pay and conditions have improved a little and the training and support offered by a good quality centre helps to develop your knowledge so you can easily advance to the next level.
Be proud of what you are doing. It takes special people to do what we do and remember you also get paid in smiles.