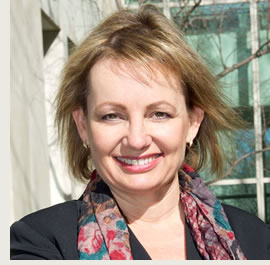 Hundreds of thousands of working mums and dads reliant on child care for a smooth 2013 may be headed for some extra bumps in the road.
Many parents already know the challenge of finding a local centre with a place when you need them, caring staff running it and the right indoor/outdoor balance for your child.
Added to that battle is abnormally high or regular fee increases.
Sure, we know cost of living goes up, but child care bills closing in on $100 a day?
The Federal Government - accountable for funding affordable, reliable and accessible childcare for Australian families –has overseen a 22 per cent rise in fees since 2010*, caused primarily by wide ranging reforms it introduced to the sector in the last year.
Called the National Quality Framework (NQF), the objective is to provide our pre-schoolers with better care, more qualified staff and more one-on-one time with a so called early learning educator.
There's nothing wrong with this goal. Improving quality in child care is an area the Federal Coalition also supports and will embrace enthusiastically if elected this year. But with a couple of important riders.
As part of our promise for a Productivity Commission inquiry, we'll probe whether the NQF is achieving its desired outcomes versus the increasing cost implications of putting it into operation.
We'll also work with the states and territories to slow the process down where necessary and adopt the changes needed to help address skyrocketing fees.
So how did we get here?
In practice, the agreeable aims of the Framework have been spoilt by a ridiculous 1000 pages of officious guidelines. New red (and green) tape that covers everything from available square metres per child to demonstrable sustainability in composting.
Many of these are benchmarks and rules every centre must abide by in order to remain open, or threaten hefty penalties to owners and staff for an area of non-compliance.
As an example, a fine may apply to something as innocuous as placing a child's used nappy aside for too long while comforting another who missed out playing with their preferred toy.
As well as requiring centre operators to employ more staff, the NQF dictates carers need to be better qualified to deliver an Early Years Learning Framework established by the Council of Australian Governments in 2009.
But COAG's noble bid for a holistic national approach to early learning is faltering.
There is agitation among experienced child care staff, many of whom must now add a piece of paper to their CV to continue in the job.
Union unrest has also emerged in the wake of the complex and new responsibilities foisted upon their members.
In the rushed effort to achieve increased staffing levels, dubious traineeships are emerging promoting the completion of a Certificate III course in Children's Services in just a few weeks.
One centre owner told me recently of interviewing up to 15 potential employees for a single position, yet were not confident enough to trial even one of the candidates.
The resulting undersupply of qualified staff means some child care managers are instead cutting places to meet tighter staff-child ratios, particularly in the nursery where an educator to every four children is, or will be, required.
In urban growth areas particularly, this is resulting in ballooning waiting lists.
As parents often do, we'll find practical ways to get past the problem.
If a grandparent is not on hand, some are turning to so-called backyard care which is invariably ad hoc and unregulated. I'm told of children being house-swapped among neighbours or driven around in a car for hours.
Others parents are simply forced to cut their hours back at work or, in some cases, abandon paid employment altogether.
Despite signing on to the NQF the states and territories are also concerned, introducing more local exemptions and alterations to combat unworkable aspects of the new rules.
Previous inter-government goodwill also seems to be disappearing. With the Federal Minister taking another testy swipe at state and local governments for apparently 'preventing growth of new child care services'.
She must have forgotten her party's 2007 election promise to build an additional 260 child care and early childhood education centres on school sites and community land.
A promise stopped short after just 38 were constructed.
A new election year provides an opportunity for the Coalition to address the concerns we've heard from Opposition, or for the Government to take action and smooth the path ahead.
Ultimately, it's our children who will suffer if we don't get this right.