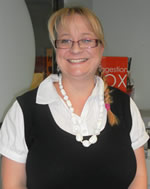 Child care professionals share a commitment to improving society by creating dynamic and nurturing care environments for Australia's youngest learners.

This month we are pleased to introduce you to Maia Cowell.
Interview


Maia Cowell
First Grammar Early Education Centre
Seven Hills NSW

C4K: What is your full name?

MC: My name is Maia Cowell and the kids call me Miss Maia. I am 40 years old.

C4K: Which centre do you work in? How many staff and children are in the centre?

MC: I work in the First Grammar Early Education Centre in Seven Hills NSW, we have up to 20 staff and 90 children per day.

C4K: What is your professional background and career experience?

MC: I have 20 years plus in early childhood and have worked for a variety of services, LDC, occasional care, before and after school care, mobile child care. I have always worked in the early childhood field.

Since I left school I have paid for my education myself and put myself through certificate, diploma and the bachelor degree and I am currently enrolled again to complete some more components on education, perhaps taking an interest in special education but haven't decided yet on my focus. I then would like to do some sort of management degree.

C4K: What attracted you to a career in child care?

MC: I loved children from a young age and looked after less fortunate people at school. I always had the desire to help people and I think a position working in the community attracted me to early childhood. I also did a number of years of babysitting the local children and loved it. People always said to me that I'd make a great teacher so I listened to them. I think I am highly passionate about working with children and I have a particular interest in inclusive practices.

C4K: What does a 'normal' day look like for you?

MC: As a centre manager every day is dynamic and different. I have up to 20 staff to supervise, train and mentor and 90 children a day. My up lines require a number of reports and I also do rostering and timesheets. I am a non-teaching manager however, I am active within the centres practices, and I never hesitate to pick up a broom or wipe a table, feed a baby and discuss different things with the older children. I think keeping it real is important.

Fielding phone calls, entering details into the centre's customer programme, speaking to families, showing them through the centre, making sure the staff follow policies, regulations, guidelines all take a lot of time.

I also do research on new and innovative ways of doing things and have a particular interest in reusing, recycling and sustainable practices. I pride myself on running a high quality service and our many nominations and awards attest to this.

C4K: What makes your centre unique?

MC: Our centre has a wonderful preschool programme and we have interactive whiteboards to help us teach the children to read and write. Our First Phonics Programme is becoming well known and local schools say it's terrific. We have won a number of awards and nominations for local business awards.

A qualified chef cooks beautiful meals for us on a daily basis.

We provide everything for families, so it's easier for them; this is all included in the cost.

We are located on the first floor of a building and have a great area for our outdoor play.

Our rooms are bright and airy and my staff are dynamic and enthusiastic! Our centres celebrate a range of community events and raise a tremendous amount for charities.

C4K: What are some of the advantages of working in the child care sector?

MC: I love it! Each day is different and challenging. I like being able to step outside when I want to, in the sun. I love that a child can smile at you and change your day and teach you different things about yourself. I think I learn more and more each year of working with children. I am an advocate for children, and it has taught me to be patient and tolerant of others.

C4K: What are some of the biggest challenges facing the child care sector?

MC: Finding early childhood teachers to stay in the field and meeting all the government regulations and curriculum guidelines. I understand that there is a need for rules but we mustn't lose focus in what we are supposed to be doing. There are a lot of negative discussions taking place and these are turning people away from the field.

C4K: How has your centre changed to deal with these challenges?

MC: We advertise quite a lot and have some innovative programmes and incentives to attract staff to us. A supportive head office helps us work together and support each other in policies procedures and different ways of doing things.

We also offer a lot of training, our staff meetings have changed to train staff and to have guest speakers to help staff understand different aspects of our field. For example an artist to show us different paint mediums and understand how colours work together.

C4K: How does the industry need to change to adapt to these challenges?

MC: I don't think it's the industry that needs to change, rather from a government standpoint. Government makes the rules that we need to abide by and when there is a lack of qualifications something needs to be done to up skill current staff or look at reasons why there is a lack of. Only from that point will there be a radical change.

C4K: What advice would you offer someone thinking about a career or looking for a promotion in child care?

MC: When I have staff applying for a job I like to give them a trial day and I point out both positive and negative aspects of the job. If they are still there after that then we discuss employment. I also state the wages aren't very good, and for a starting wage it will be difficult for you to buy houses, get loans, live on your own etc. I'm always on the lookout for someone with new ideas and a go get attitude, it's important to hire people with the right attitude! A rising star so to speak.

If you're looking for a promotion, make sure you watch your up line very closely and get lots of training; make sure you are competent in that job before embarking on it.

C4K: Final words

MC: We are creating the leaders of tomorrow, don't blow it! I don't take anything too personally anymore and I think that is a great weight off my shoulders. Also, working with others is tricky, learn a bit of patience and understanding and be tolerant of differences.

---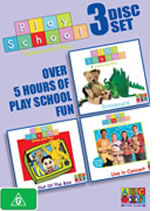 If you or someone you know deserves to be featured in this section drop us a line at editor@careforkids.com.au.

Each child care person we profile will receive a selection of DVD's for their service courtesy of Roadshow Entertainment.