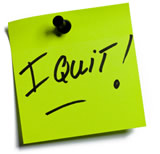 Staff Turnover


Churn and burn in the child care sector



Staff retention in the child care sector is one of the biggest challenges facing the industry and it's widely believed that staff turnover sits at around 30-40 per cent, while some providers fare better than others, for many it is a constant battle to find staff.

The CEO of SDN Children's Services, Ginie Udy (pictured below), says their centres run at a turnover rate of around 20 per cent and attributes high staff attrition to a number of different factors:

"There are so many facets to this problem and a lot of it has to do with how we as a community value child care workers," says Udy.

"We need to look at what sort of social and financial investment we're all prepared to contribute in order to improve and stabilise the industry and make being a child care worker a career that's highly regarded, rewarding and has real potential for progression."

Udy says the child care industry can be compared to the aged care industry in Australia and in many other countries:

"There are sprinklings of highly qualified professionals in every service, but there are also some completely untrained/unqualified workers," she says.

"These workers may be dedicated and experienced, but they're not qualified or necessarily trained. Those who have studied early childhood education at university and are qualified teachers are reasonably well paid at a professional pay level, but not as much as a teacher in a school.

Then there are the Diploma/TAFE qualified carers, Cert 3 people and other workers who have no training at all, so there's a huge mix of people and we need to look at how all their work is valued and remunerated.Staff need to be valued and have some sense of progression prospects to want to stay at a centre," she says.

Udy says child care attracts many female workers who are looking for a career that gives them flexibility to manage their own family life, so there is a much higher incidence of staff on maternity leave than in other industries.There are also large numbers of young women who leave to travel and gain different experiences.

So how can we address this issue? Is it something that can be rectified or is it just the nature of this particular industry?

Udy believes that in order to address staff shortages and retention issues and support working families the Government and community need to view investment in early childhood as a priority similar to investment in the school system.

She says families with children in care need to understand that someone has to pay for the higher staff qualifications and career development necessary to boost retention levels and make it a viable long term career choice for men and women.

"What's the career path? Where's the development?" asks Udy.

"In other industries it's easier to see the stepping-stones, but in most child care centres there are really just two levels, the child care workers and the centre director."

"SDN is a larger organisation so we have a lot of layers and can offer career opportunities. We also do a lot of work with children with special needs and with the Aboriginal community. We help our staff with their own development, supporting them to gain higher qualifications, offering financial recognition and study leave and we employ our own learning and development manager to oversee all this," she says.

"We have a lower turnover than most, but our fees are not the lowest, because all of this structure and support requires funding and that's something that the wider community needs to understand. We need to front up as a society in terms of paying for it in taxes etc, just as we do for the education system."

Minimising the effects of churn
Parents identify high staff turnover rates as one of the things they look at when choosing a child care service provider and many believe children are negatively impacted by high staff churn.

According to Udy child care providers cannot eliminate the effects of churn but can take measures to limit the negative impact it has on children.

"There's a lot of research and investigation into the contributing factors to quality care. In my view there are three main components: Providing a sense of continuity, predictability, safety and trust; Providing a warm, responsive interaction between the caregivers and the children and a genuine interest in the individual children and their personalities; And finally, providing a challenging environment – with a focus on learning and development," she says.

There's no denying that it's hard to meet these factors if there's high turnover. However Udy believes that this can be managed positively by putting certain measures in place such as: explaining the departure of the outgoing carer and sending them off, as well as by welcoming in the new carer who will hopefully also have be as warm and engaging as the previous one.

"We try our best to maintain continuity with the carers, particularly with the smaller children, but we encourage the staff across our centres to get to know all the children, not just the ones in their immediate group, so that the children don't identify with just the one staff member and if one has to leave, then we can manage so that another familiar face is always there. We recognise that saying goodbye is an important factor for closure.But the nature of our industry sometimes makes it difficult to give adequate notice,"she says.

This is because at SDN, although qualified staff are on four weeks' notice, the less qualified ones are often on only two weeks' notice and casual staff aren't usually on any notice at all.In order to address this SDN employs a pool of casual staff who provide a familiar face during times of change.

"Generally speaking if the child has a good situation at home and a good relationship with his or her parents and if the carer's departure is managed well, it shouldn't provide any long term upset", says Udy.

"At the end of the day, when children go to school, the situation is much the same. Teachers also turn over quite frequently, senior teachers are often taken away from their classes for admin roles and children have supply teachers, but again if there's an effective system of teamwork is in place and if relationships amongst the children themselves are nurtured, this is much less of an issue," she concludes.