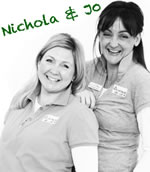 Child care professionals share a commitment to improving society by creating dynamic and nurturing care environments for Australia's youngest learners.
This month we are proud to introduce you to the Directors of the
Platinum Pre School
in Randwick, NSW, Joanna O'Brien and Nichola McLean.
Interview


Joanna O'Brien and Nichola McLean
Directors of the Platinum Pre School in Randwick, NSW

C4K: What is your professional background and career experience?

JO and NM: The Directors are both degreed trained primary school teachers with over 15 years experience in face-to-face education and education management. Our staff have an eclectic range of expertise including traditional degree, diploma and certificate III training in Early Childhood Education.

This is in combination with a mix of backgrounds and training in creative arts, speech pathology, psychology and business development. This gives us the unique ability to draw on a range of skills from both educational programming and business operation perspectives, allowing us to create what we believe is a streamlined early learning institution with a strong focus on school readiness, positive social skills and emotional development.

C4K: What attracted you to a career in child care?

JO and NM: The staff at Platinum Pre School all share a passion for early childhood education. When establishing the preschool, both Nichola and I were initially driven to create a school readiness focused institution for our own children and the children of our community that prepares them emotionally, socially and academically for the world that they will encounter in primary school.

We wanted to create high quality educational programmes that allow children to explore, experiment, imitate and ask questions to further develop their thinking and problem solving skills in an environment which nurtures each child in acquiring a love for learning.

C4K: What does a 'normal' day look like for you?

JO and NM: There is no such thing as a normal day in early education :-)

We normally start our days with our morning assembly where we talk to the children about our Value of the Week, sing songs and tell stories. In fact we have recently started uploading portions of these assemblies to our YouTube channel so parents can watch too and discuss what the children are learning about with them at home.

After assembly our students start their activities, the centre is based around a large open plan space with both indoor and outdoor learning stations. If the children have been expressing an interest in bugs and insects in the springtime we might start a topic area about this. Our maths teacher may then conduct an intentional teaching class about how many legs different bugs have and then, at the end of the class give the students an opportunity to participate in various agency activities that allow them to explore and create individually or in groups.

C4K: What are some of the advantages of working in the child care sector?

JO and NM: As we're sure many who work in the industry will attest to, working with young children is an immensely rewarding profession. At Platinum we are proud members of our local community and regularly involved in community events and activities. Working in this industry gives you an opportunity to be involved in something larger than yourself and is extremely worthwhile.

Early childhood education is a very social profession that requires you to have an understanding of people from all walks of life and an ability to interact with them at a very personal level. Being in charge of the education of our community's youngest generation requires a very special type of person that understands the responsibility that they carry on their shoulders, but also has the ability to create a fun and interactive environment for our students.

There are very few jobs that provide such a variety of different interactions and experiences on a day-to-day basis. It's never boring in early education!

C4K: What are some of the biggest challenges facing the child care sector?

JO and NM: The child care sector is currently facing a number of important challenges that stand to have a significant impact on the industry. This year's introduction of the new National Quality Framework and Standards has resulted in some fantastic changes across the entire sector. As with any major change the sector is currently going through a 'teething' period as both the country's centres and regulatory bodies adjust to the new standards.

At their core these new standards represent a great step forward in Australia's focus on the importance of early childhood education. As they are fine tuned and implemented more effectively over the coming months and years, we are confident that we will see a shift in the way the sector is viewed away from a purely child care service perspective to an industry of early education institutions.

C4K: How has your place of work changed to deal with these challenges?

JO and NM: As we already had a strong focus on education to begin with, adapting to the new standards and framework has been a rather smooth transition for us. One aspect that we wanted to streamline to ensure that our student's contact time with their teachers wasn't compromised was the documentation of their day-to-day experiences at
preschool.

To manage this, earlier this year we introduced Online Portfolios for our students, which allow parents to log on to a secure portfolio dedicated to their child's development at preschool. In the portfolios parents can view photos, videos and audio posts related to the daily educational programmes that their child experiences.

This enables parents to instantly see the priceless experiences of their children's preschool lives only moments after they happen. Using various software packages and technologies we have developed our own portfolio system in-house to create something that allows high quality interactive documentation of all of our students that fulfils all the requirements of the Early Years Learning Framework while maintaining a user friendly, mobile and most importantly quick interface for our teachers that allows more time to be spent with the children.

C4K: How does the industry need to change to adapt to these challenges?

JO and NM: From our experience these challenges are generally being embraced and applauded by both parents and teachers alike. However, moving forward the true value of these changes can only be delivered by a stable and dedicated team of focused educators throughout the sector. Unfortunately, many of the industry's best teachers are moving into the primary and secondary school sectors due to the disparity between the earning capacities of early childhood and other teaching jobs.

To ensure that the quality of education in the early years meets and exceeds the vision of the new standards and framework it must be a requirement that the Federal Government also create equity in their funding of all educational sectors with a focus on professional wages reflecting the training, experience and passion that the early years sector is rapidly losing.

C4K: What advice would you offer someone thinking about a career or looking for a promotion in child care?

JO and NM: Flexibility, dedication and enthusiasm are essential qualities that we always look for in all of our staff. Early childhood education is not finite and requires a level of fluidity in each staff member's approach to it. In the early childhood industry every day is as different as the personalities of each child. It is therefore not an option for us to 'rest on our laurels', rather we are constantly trying to build on past achievements and stay ahead of the curve.

Our staff see how dedicated we are to the industry, and as a result we attract equally dedicated and enthusiastic people who are committed to quality care and education or all children. The best advice that we can give someone considering a career in child care is to be passionate about the job, and flexible enough to be part of a team. A great preschool takes great efforts from dedicated people.


---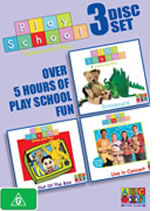 If you or someone you know deserves to be featured in this section drop us a line at editor@careforkids.com.au.

Each child care person we profile will receive a selection of DVD's for their service courtesy of Roadshow Entertainment.