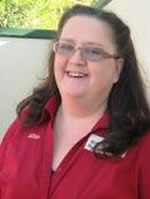 Child care professionals share a commitment to improving society by creating dynamic and nurturing care environments for Australia's youngest learners.
In this month's Child Care People we speak to Jillian Hill Co-ordinator from Beacon Street Children's Centre in Vermont South VIC.
Jillian's centre was recently nominated for three awards in the Australian child Care awards 2011.
Interview


Jillian Hill Co-ordinator from Beacon Street Children's Centre in Vermont South VIC

This month we are proud to profile Jillian Hill, coordinator of Beacon Street Children's Centre, a 37 place service in Victoria, which was recently nominated for three awards in the Australian Child Care Awards 2011.

C4K: What is your name?

JH: My name is Jillian Hill and I am 48 yrs old. I was born and raised in Scotland and moved to Australia in 1987.

C4K: What is your professional background and career experience?

JH: I gained a Nursery Nurse Examination Board Certificate in Scotland many years ago (1980) and worked as a Nanny for four years in various households, with children new born to 10 years old.

My most challenging position was with a family whose mother was expecting the fourth child and who had three older children all attending different school: a girls' school, a boys' school and preparatory school (equivalent to kindergarten). When the baby was born the mother had severe post natal depression and could not be left alone with the baby.

I then had three children to drop off to school each day and a newborn to care for. The baby was placed in a Moses basket which was wedged on the floor of the car behind the passenger seat, and the children sat along the back seat as we did the school drop off and pick up.

After my time as a nanny I decided I would travel and see the world. First stop Australia, and here I stayed. I travelled around the country and decided to set down some roots in Melbourne. I have worked in various child care settings: large companies, community based care and privately owned centres.

C4K: What attracted you to a career in child care?

JH: My mum was an early childhood educator in Scotland and so we always had many children around the house. I loved having so many children around and would help with the babies whenever I could. A close family friend had twins when I was about 12 years old and so I had many opportunities to feed, bathe, change and play with them and this reinforced my desired to work with children

C4K: What does a 'normal' day look like for you?

JH: The alarm goes off at 4:50 am as my husband starts work at 6:00 am however it is 6:00 am before I get up. I head for work about 6:30 am and open up Beacon Street Children's Centre. I am counted as staff/child ratio till about 9:00 am, and throughout the day if staff need a little extra support I am available.

However most of my day is spent in the office which is right in the "hub" of the centre. It can get quite busy and noisy but I am always aware of who is coming and going, and how the staff are travelling through their day.

I work on rosters, policies, programming support for staff. I cover some tea breaks and lunch breaks, hang out washing, answer the phone, show new families around the centre, print photos for staff.

My role is very varied and so my time management skills are often challenged. I finish work between 2:30 and 3:00 pm which gives me time to catch up with friends, go shopping, do household chores and cook dinner. I love the hours I work, as my husband finishes work by 3:00 pm so we can spend time together, and get things done around the house.

C4K: What are some of the advantages of working in the child care sector?

JH: Sometimes it is a challenge to see the advantages of working in the child care industry. I know that over the years I have gleaned huge amounts of information in relation to health and education, not just for children but in general. I find this information very useful when talking to friends and family about their children and how they are growing and developing.

I have grown up in the industry and I even thought of changing professions. I studied psychology for six years while working as a room leader. I had thought this would lead to a change, however I realised that my new skills and education would be very beneficial in the child care industry.

I believe that early childhood educators are often not heard, by management, and society. I have learnt to really listen and I hear/ see various situations or incidents that lead me to believe that educators are undervalued, often disrespected, definitely at times over worked and therefore often exhausted.

Educators are not taught how to manage their time, or really care for and nurture themselves, and due to the financial restraints on the small privately owned centres they are often pushed to their limits and often not supported and nurtured within the environment. However in the small boutique environment I am working in at the moment it never ceases to amaze me how flexible and supportive the owner/licensee is towards her staff.

C4K: What are some of the biggest challenges facing the child care sector?

JH: One of the biggest challenges I see in the child care sector is the lack of respect paid to us as educators. We are not viewed as professionals and therefore not paid as professionals. We are constantly losing good staff to other industries as the expectations of child care educators increases and yet the pay does not reflect that.

The requirement for all staff to have a formal qualification is good but I think it is also a challenge for the smaller, privately owned centres, as it does increase their wages bill each week. There is no government funding to support the smaller, privately owned centres to meet, maintain and better the requirements.
Qualified kindergarten teachers therefore help parents understand and support the long day care environment particularly those providing kinder within the long day care setting.

Most centres provide longer sessions then sessional but we still find parents opting for sessional and then requiring care during holidays etc. or on days not at sessional therefore children attend sessional and receive funding, if that child still attends long day care we do not get funding although the child gets input from the kinder teacher in long day care.

C4K: How has your place of work changed to deal with these challenges?

JH: At Beacon Street we try to employ more diploma qualified staff than required. This acts as an insurance policy to help us avoid agency costs if any qualified staff member is off sick or on annual leave, which in turn helps us maintain a great ratio of well experienced and qualified staff.

We have wonderful staff and now have a qualified kindergarten teacher and receive funding. We also run the program from 8:30-3:30 = 6.5 hrs per day over five days. While families report the excellent program they still elect to use sessional. Somehow the government needs to help parents understand the changes that they have placed on centres to provide kindergarten with qualified educators.

C4K: How does the industry need to change to adapt to these challenges?

JH: Inform parents that we do provide qualified educators from birth right through to school age, educating the children to the same or higher standard as sessional kindergarten

C4K: What advice would you offer someone thinking about a career or looking for a promotion in child care?

JH: I would encourage anyone to gain the highest qualification they can within the industry. Be selective about the centre you chose to work at, ensure its philosophy is similar to yours and that the service provides for and supports families, children and educators.

C4K: Is there anything else you would like to add?

JH: Below are some of the quotes that have challenged and inspired me as a human being and an educator and continue to do so.

The quote below inspires me as an educator. As educators we have the opportunity to influence tomorrow's doctors, politicians, nurses, teachers, builders, etc: what a responsibility.



"A hundred years from now it will not matter what my bank account was, the sort of house I lived in, or the kind of car I drove…. But the world maybe different because I was important in the life of a child."
Forest E. Witcraft quotes (American Scholar, Teacher and Scout Leader, 1894-1967)


This statement reinforces the fact that educators are in the industry due to their vocation.



"A child's life is like a piece of paper on which every person leaves a mark."
Chinese Proverb


To consider this proverb challenges me and my attitude towards the children and families I meet. Even a brief introduction can have an influence….Good to remember.



"I hear and I forget. I see and I remember.
I do and I understand."
Chinese Proverb



---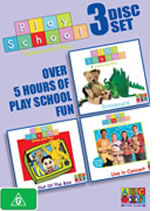 If you or someone you know deserves to be featured in this section drop us a line at editor@careforkids.com.au.

Each child care person we profile will receive a selection of DVD's for their service courtesy of ABC Kids and Roadshow Entertainment.

Courtesy of ABC Kids and Roadshow Entertainment.