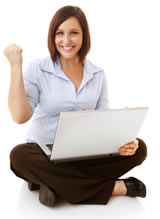 Logging in to CareforKids.com.au to update your listing is easy

Just follow these 3 easy steps:

1. Click here and in the member login area to the right type in the email address for your service.

2. Then type in your password and click on the Login button.

If you have forgotten your password use the Forgot Password link in the Member login area to get your password emailed to you.

3. After logging in click on Edit Profile and follow the prompts to update your listing including contact details and vacancy and fee information.

If you need to update your email address or password you can also do this here.

Thank you for being part of the CareforKids.com.au community and drop us a line if you have any problems.