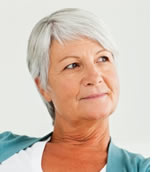 Experience Now Counts
For long serving child care professionals

In great news for child care professionals, Child Care Minister Kate Ellis has said that the child care industry cannot afford to lose experienced people who lack formal qualifications and has lifted the ban on centres employing unqualified workers from 2014 for long-standing staff.

Speaking to The Australian Ms Ellis said, "we value the existing workforce, and need to make sure we have in place a rigorous system of recognising the skills that already exist for those who are really qualified, but not so on paper."

"We are very keen to look at maintaining the quality staff already in centres.

"We recognise that it is a passionate and committed workforce - the workers do it because of their dedication and their love for the children, and we don't want to be losing that."

The Minister's announcement will be wholeheartedly welcomed by industry professionals, concerned that older staff members would be forced out by the requirement that they go back and study.

Speaking to The Australian the chairman of GoodStart (the charity that has taken over 570 former ABC centres) Mr Robin Crawford has called for latitude when enforcing the new rule and said it would be wise to let centres retain a childcare worker with 15 years' experience but no formal qualification.

Also speaking to The Australian KU, the biggest operator of preschools in NSW, has called for a "grandfathering" clause to let older staff keep working until retirement without having to go back to TAFE or university.

"If they're 55, you can't expect them to go back to study," KU chief executive Sheridan Dudley told The Australian.

The Federal Opposition has also welcomed the news and Shadow Childcare Minister, Sussan Ley, said that "while this is classic policy on the run, at least the Minister is now recognising the real and deep concern these changes were causing."

What do you think? Do you agree that experience should count for long time child care workers or do you think everyone should hold a qualification?

Click here to take our mini-poll.