In this issue...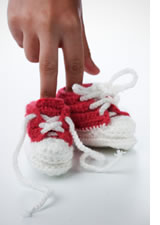 Yesterday saw the publication of the preliminary report from the Productivity Commission on paid maternity leave, which has recommended the Government adopt an 18-week taxpayer funded scheme, at a cost of $450 million a year, where working mothers will receive paid leave at the minimum wage of $544 per week.

This report will not be finalised until February 2009, so there's still a way to go until any of the proposed paid maternity leave scheme is actually set in place. Working mums shouldn't get their hopes up just yet!

The news comes following a lot of debate in recent time over the issue of Paid Maternity Leave: Should there be statutory maternity leave? For how long and who should pay for it?



»

Read the article…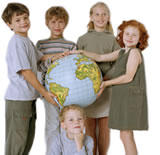 Australia is one of only two countries in the OECD (the other is the USA) not to have some form of paid maternity leave system.

Most developed countries around the world and several developing countries with an existing paid maternity leave system.

Examples other schemes are:

UK
Women are entitled to a year's maternity leave – the first six weeks at 90 per cent pay, the following 33 weeks at up to £112.75 ($240) a week and a further 13 weeks unpaid. Most companies also now offer two weeks paternity leave.

France
France prides itself on its family friendly policies, including the introduction of maternity leave on almost full pay, ranging from 20 weeks for the first child, to 40 weeks or more for the third child when grants, allowances and tax breaks also increase substantially. Most employers are also obliged to keep jobs open.

Germany
The mother or father are entitled to 67 per cent of their income, up to a maximum of €1,500 ($2,440) a month, for 10 months.

Spain
Mothers can take up to 16 weeks fully funded maternity leave and a further unpaid leave of up to three years.

Italy
Mothers are entitled to full maternity pay for five months, plus a further six months at 30 per cent.

Ireland
Mothers are entitled to 26 weeks maternity leave with 75 per cent pay, plus a further 14 weeks unpaid leave.

Norway
Mothers are entitled to 12 months off with 80 per cent pay or 10 months with full pay. Fathers who opt to be stay-at-home dads are entitled to similar benefits and at the very least they are given four weeks paternity leave.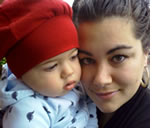 Amanda Jeptha is married to Alan and has a baby boy named Lex (18 months).

She lives in Sydney's Eastern Suburbs and is a "baby planner" and the owner / founder of Planning for Babe.



»

Read the interview...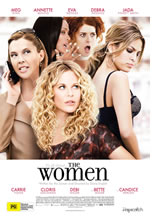 If you haven't had a chance to get out to the cinema recently and fancy a night out with the girls, there's a fantastic new film out on October 23rd just for you…

THE WOMEN thewomenthemovie.com is the archetypal Chick Flick. It follows a group of female friends when the one they envied most discovers her husband is cheating on her.

It's about friends and mothers and daughters; breaking up and finding your way back; reinventing yourself and walking through fire for what you believe in.

Diane English, the creator of Murphy Brown, has gathered an exceptional cast for the remake of George Cukor's 1939 classic. They include Meg Ryan, Debra Messing, Annette Benning, Jada Pinkett Smith, Eva Mendes as the home wrecker, Carrie Fisher and Candice Bergen.

Book your night out now! (click here if you need a babysitter!).

The Women is in cinemas from October 23rd be the first 40 CareforKids.com.au readers to join CareforKids Social and share your comments or start a discussion on the maternity leave debate and score a free double pass.

To be in the running simply join CareforKids Social…
September 2008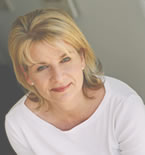 Welcome to the September issue of
CareforKids.com.au
newsletter.
Spring is in the air and the temperature's hotting up… and so is the maternity leave debate! This month we look at the maternity and parental leave issue – should Australians receive statutory paid parental leave and who should foot the bill? So if you think this is an important issue read our article and share your thoughts via our
new forum
.
This month's mum in profile is Amanda Jeptha, mother of 18 month old Lex and founder of the "baby planning" service
planningforbabe.com.au
There are bound to be a number of mums out there who haven't got out to the cinema in a while (at least not to a grown ups' film!). We give you the chance to win double passes to the best chick flick since First Wives Club - The Women, starring Meg Ryan, Debra Messing, Annette Benning and Candice Bergen to name a few . Make sure you click through on our competition feature to get your chance to go on a girls' night out to the movies.
Until next time,
Roxanne Elliott
Founder
CareforKids.com.au
®
Feedback
---
Got questions, comments or ideas for us? We would like parents to take part in setting the agenda for this newsletter. Please send through any thoughts and suggestions regarding child care and related subjects that you would like us to explore.
Email our editor
Privacy
---
Your Privacy is Guaranteed. We will never give, lease or sell your personal information. Period!
Privacy Policy
Contact Us
---
Care For Kids Internet Services Pty Ltd
ABN 55 104 145 735
Level 2
2 Bligh St
Sydney NSW 2000
Ph: 02 9235 2807
Fax: 02 9235 3111
Email Us