---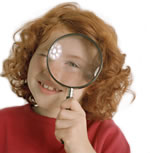 Child care fees have once again been top of the child care news agenda over the last month, with many child care centres announcing rises in fees.

While increased fees are certainly a concern for most parents, our mini poll last month revealed most parents are more concerned about facilities, education programs and quality of staff than costs.

Here's how you ranked them:


Quality of Staff
Environment & Facilities
Educational Programs
Location
Hours of Operation
Cost
Parents constantly tell us that cost of child care is an important factor and results from our 2008 Australian Child Care Survey examining the health of our child care system certainly back this up. But they also tell us that this is just part of the equation when it comes to searching for and selecting child care, and several other factors are actually more important to them.

This is why we provide so much more than fee information for parents and now each child care facility entry can list information on fees, vacancies and even directions there is a host of other information covering every aspect of child care to help parents make the best possible decision about child care for their family.



---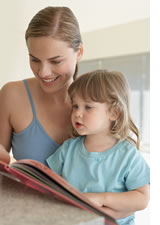 With a new financial year upon us, the interest rate spectre lurking and fuel costs reaching their highest levels ever, it might be time to consider some alternative child care options. The Au Pair may well be the answer to many a desperate parent's prayers.

In the seventies and eighties when long day care centres, child care benefits and paid maternity leave weren't even a glint in a parent's eye, the Au Pair was a popular choice. Generally a foreign speaking student looking for work experience and cultural exchange with a host family in an English speaking country, the Au Pair offered parents a way of affording child care and domestic help with the added benefits of having a live in babysitter, language teacher and cultural diversity.

Now in the "noughties" with dual income being the norm, longer working hours, higher child care costs, fuel and travel expenses, the Au Pair is once again proving a very viable alternative to the more conventional child care options and with all the foreign students currently in Australia for World Youth Day, now might just be a great time to grab yourself a good one!



»

Read the full story...



---
There's no denying the huge popularity of the off-the-wall children's series, LazyTown (currently shown on ABC, Nickleodeon and Nick Jr). The multi award-winning series is now shown all over the globe with press in the UK crediting the program with more influence in changing the eating and exercise habits of young children than any government or commercially funded campaign.

LazyTown takes the traditional formula of goody vs baddy in the quest to keep LazyTown healthy and active and combines traditional puppetry and real characters with computer graphics and state of the art technology.

Sportacus encourages the kids of LazyTown to eat "sports candy" (his word for fruits and vegetables of all kinds), and to play outside instead of just sitting around indoors playing video games or eating junk food.

Magnus Scheving, the show's star, creator, producer and director is a father of 3, former Olympic gymnast and aerobics champion.

Magnus kindly agreed to the following interview.



»

Read the interview...



---
If you haven't heard about the exploits of Sportacus or don't know why most preschool girls want pink hair and to be called Stephanie, you either don't' have a TV or you've been living somewhere extremely remote for the last year or so!

LazyTown, on ABC Kids, Nickelodeon and Nick Jr in Australia is arguably the hottest pre-school property in the world today, combining health and energy with a colourful fantasy superhero world!

Already in 109 countries including UK, US, Iceland, and greater Europe to name a few, this Icelandic export has won a Children's BAFTA (UK) and has been credited by some media as having had more impact in the fight against children's obesity than any government or corporate campaigns to date.

The show revolves around the residents of LazyTown and its "slightly above-average" superhero, Sportacus - a fit, agile, amazing acrobat with lightning-fast style who leads by example in his campaign to make sure everyone leads and active and healthy life.

The LazyTown DVD was released in May and CareforKids.com.au® has 5 copies to give away.

To register your chance to win a copy, simply tell us what your kid's favourite "sports candy" is. Email your response to competition@careforkids.com.au

*Terms and Conditions



---
Book a Babysitter Online during the month of July with CareforKids.com.au® and you automatically go into the draw to win your next babysitter free**

Click here to book your babysitter today!

All babysitters listed on CareforKids.com.au are agency screened.

**Terms and Conditions
July 2008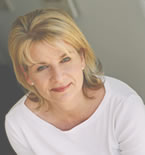 Hello,
Welcome to the July 2008 edition of the
CareforKids.com.au®
newsletter.
With so much news around the fee increases announced by some child care centres in response to the Child Care Tax Rebate increases, we wondered how many of you really see fees as the key factor in the search for child care… see the results of last month's poll which shows for most, fees are important but not as much as other more environmental or emotional factors.
We also look at an erstwhile favourite, but now deemed "unconventional" child care option: The Au Pair. With rising costs in just about every aspect of our lives, the family friendly and very cost-efficient au pair may well, once again, have her day!
This month's interview with a special parent is a dad – and none other than the favourite of mums and children worldwide than Magnus Scheving, aka Sportacus from the hit children's TV show LazyTown.
Until next time,
Roxanne Elliott
Founder
CareforKids.com.au
®
Feedback
---
Got questions, comments or ideas for us? We would like parents to take part in setting the agenda for this newsletter. Please send through any thoughts and suggestions regarding child care and related subjects that you would like us to explore.
Email our editor
Privacy
---
Your Privacy is Guaranteed. We will never give, lease or sell your personal information. Period!
Privacy Policy
Contact Us
---
Care For Kids Internet Services Pty Ltd
ABN 55 104 145 735
Level 2
2 Bligh St
Sydney NSW 2000
Ph: 02 9235 2807
Fax: 02 9235 3111
Email Us