In this issue...



»

Vacancy Super Search helps worried parents


»

find child care with vacancies fast



»

Should child care be nationalised/state regulated?


»

Take our mini-poll



»

An update on Child Care Benefit for


»

registered care



»

Christmas parties come but once a year…


»

Don't miss them because you don't have


»

child care!



»

Christmas School Holidays – Woo Hoo!


»

check out what's on offer for the kids in your area



»

Mum In Profile – Juliet Potter


»

from AutoChic.com.au



»

Disney's new Tinker Bell DVD


»

5 copies to give away



»

CareforKids Social



---
» Vacancy Super Search helps worried parents


»

find child care with vacancies fast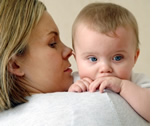 With the recent difficulties at ABC and CFK, parents in many parts of the country are bound to be worried about child care arrangements for their children in 2009.

At the click of a button, CareforKids.com.au can show you which child care services in your area have vacancies right now.

CareforKids.com.au is the only service that offers vacancy information online, so that in just a few seconds you can find a nearby child care service with vacancies in your specified area, for the days you need and contact them immediately.



»

Read the article…




---
» Should child care be nationalised/state regulated?


»

Take our mini-poll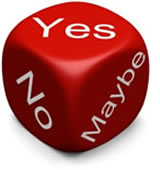 The current situation with ABC and CFK highlights just how important child care is to the average Australian working family.

The Greens say a Senate inquiry is needed to set out the future of childcare in Australia and this week Senator Sarah Hanson-Young introduced a motion to the Senate calling for an inquiry, which would report back in March next year.

They recommend that Child Care should be deemed an "essential service" and governed by regulatory bodies similar to gas, electricity, water and sewerage providers.



»

Read the article & tell us if you agree…




---
» An update on Child Care Benefit for


»

registered care - Nannies, Grandparents


»

or Individual Registered Child Care Workers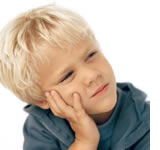 Last month's article on nannies and other Registered Child Carers with regards to benefits has caused some confusion and debate.

While our articles are always researched thoroughly, the nature of child care benefits is such that there can be a number of different interpretations of the benefits scheme depending on your situation.

We would urge anyone who is unclear on their status as either a child care worker (approved or registered) or the employer of a child carer, such as a nanny, to go their local Family Assistance office to get advice or visit the website where there are fact sheets that can be downloaded and give specific information and examples.

The fact sheet regarding Registered Care and Approved Care can be found here




---
» Christmas parties come but once a year…


»

Don't miss them because you don't have


»

child care!
It's that time again and Christmas Parties are upon us. Whether they're office or work-related parties or the annual dinner with friends, don't miss the opportunity for a good night out because you don't have a sitter!

CareforKids.com.au has a great babysitter search with thousands of registered and approved nannies and babysitters available through hundreds of agencies throughout the country. The easy booking service allows you to search for babysitters in your area, view their resume online, their rates and availability and book right away.

All babysitters are registered with reputable agencies, have lots of experience and have all been thoroughly referenced checked by that agency, so there's peace of mind as well as a deserved night out!




---
» Christmas School Holidays – Woo Hoo!


»

check out what's on offer for the kids in your area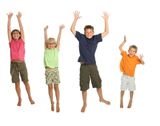 With Christmas holidays approaching you may also find your in need of vacation care programs that keep the kids busy while you are at work or simply just to keep them active, happy and having fun during the Christmas holidays.

Don't forget CareforKids.com.au has a vacation care search feature to help you locate services in your area.

We'll be enhancing this feature in 2009 to provide even more information on your vacation care options so stay tuned…




---
» Mum In Profile – Juliet Potter


»

from AutoChic.com.au
Juliet Potter is the brains and the beauty behind the website www.autochic.com.au, a website devoted to women and cars and everything in between and is widely credited with feminizing the Australian auto industry. She has two children: Ashley (boy) aged 8 and Lola, aged 3 and works full time from her home in Sydney's Northern Beaches.




»

Read the interview




---
» Disney's new Tinker Bell DVD


»

5 copies to give away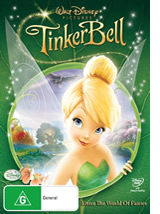 This month we have five DVDs of the gorgeous new Tinker Bell movie to give away. For the first time, one of Disney's most beloved animated characters, has been given a voice in an all-new original film that reveals many of life's wondrous mysteries.

From two-time Academy Award® winner John Lasseter, Chief Creative Officer of Disney Animation Studios and Pixar, and the storytellers at Walt Disney Pictures, comes a spectacular, full-length animated movie filled with magic and adventure. Long before Peter Pan and the Lost Boys soared into Never Land, the world's favourite fairy and her friends were creating their own special magic. For the very first time in film, Tinker Bell opens the doors to Pixie Hollow, a secret hideaway deep in the heart of Never Land, where the Disney Fairies make their home.

Have you ever pondered the source of a dew drop… or wondered where rainbows originate… or contemplated how a flower gets its colour? It's all the work of fairies! Tinker Bell is the first in a series of films featuring the Disney Fairies. The film is bound to be a hit with little boys and girls everywhere.

For your chance to win* a Tinker Bell DVD, we would like to hear from those readers who maybe changing their child care arrangements due to the ABC & CFK difficulties. Tell us your story.

For those of you that may not be affected by CFK & ABC and still want a chance to go into the draw take our mini-poll - Should Child Care be Nationalised / State regulated?

In Stores now RRP $39.95 (including loads of special features) for more information head to the website www.tinkerbelldvd.com.au


* Terms and Conditions




---
» What are people talking about on CareforKids Social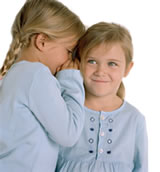 ABC - Anyone else anxious?
Childcare Drama's - anyone else?
ABC Critical List
Bad Child care