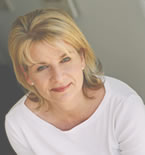 Hello and welcome to the October issue of Child Care News.
Can you believe the end of the year is nearly upon us…
With the arrival of summer we thought it would be helpful to remind everyone about the importance of sun protection for children in care. Make sure your centre is Sun Safe and operating in accordance with Cancer Council guidelines by reading our article.
We also have an article about a series of courses being run by Queensland speech pathologist Robyn Skerrett. Robyn's Teacher Talk program is designed to encourage enhanced communication and literacy amongst children in care and has been specifically designed for the early childhood sector.
Childcare Queensland has developed a pioneering anti–bullying program which has been introduced in more than 750 centres across the state. Read all about it in our Children and Child Care section.
Meet another inspirational child care provider in this month's Child Care People section. Michelle Klass is a Sydney based Family Day Carer who has found time in her busy schedule to write a children's book inspired by the exploits of her overweight cat Fudgey Boy.
Michelle is offering child care providers a discounted rate on the book so make sure you read her interview!
If you know someone who deserves to be profiled for upcoming editions of the newsletter please do drop me a line, I'd love to hear from you.
Finally, if you are planning staffing for next year or thinking about starting the New Year in a new job make sure you click through to
ChildcareJobs.com.au
for the best child care talent and the best child care positions in the country.
Until next time
Roxanne Elliott
Founder
CareforKids.com.au
®